The NYT says they can prove this statement is false, reporting Trump's parents "transferred well over $1 billion in wealth to their children" during their lifetimes.
By age 3, he was earning $200,000 a year in today's dollars from his father's empire. He was a millionaire by age 8. In his 40s and 50s, he was receiving more than $5 million a year.
The NYT claims gifting their children the money helped the Trump's shield millions of dollars from tax. Addressing the cash the president allegedly received later in life, they say "much of this money came to Trump through dubious tax schemes he participated in during the 1990s, including instances of outright fraud".
The investigation saw reporters interview former employees and advisers of Trump's father, Fred, and examine over 100,000 pages of documents.
Charles J. Harder, a lawyer acting on behalf of Trump, has told the NYT that their "allegations of fraud and tax evasion are 100 percent false, and highly defamatory".
"There was no fraud or tax evasion by anyone," he said. "The facts upon which The Times bases its false allegations are extremely inaccurate."
In a tweet posted on Wednesday, Trump once again attacked the "Failing New York Times" and claimed "97% of their stories on me are bad".
Unlike his presidential predecessors, Trump has refused to release his own personal tax returns.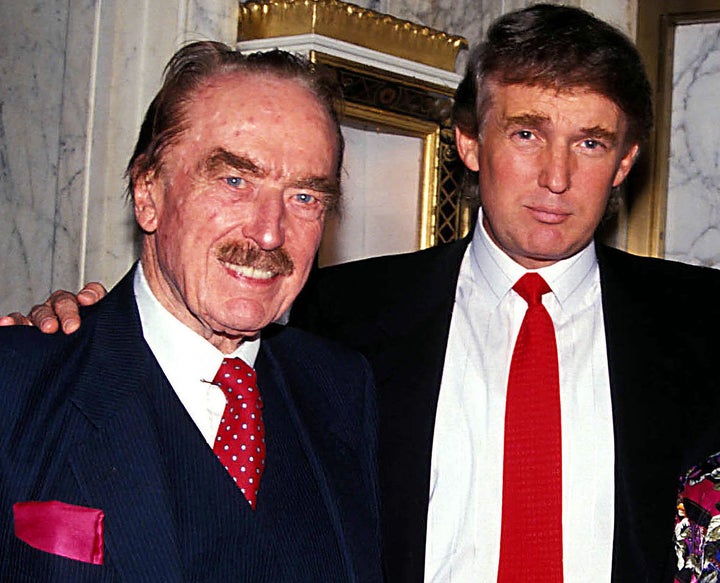 As a result of the investigation, the New York State Tax Department has confirmed it is looking into Trump's finances, telling the BBC it is "reviewing the allegations in the New York Times article and is vigorously pursuing all appropriate avenues of investigation".
Fred Trump started his construction business when he was still in his teens, in the 1920s.
By the time he died, he was seen as one of New York's "master builders", responsible for constructing thousands of tower block homes in the Queens and Brooklyn neighbourhoods.
At the time of his death, at the age of 93 in 1999, his business was valued at approximately $250m to $300m.
He married Trump's mother, Mary Anne MacLeod, in 1936 and the couple had five children together. She died one year after her husband.