Donald Trump has discussed purchasing the entire country of Greenland but politicians in the country have hit back, telling the president that it is definitely not for sale.
An ally of the president told The Associated Press on Thursday that the president had discussed the idea which was laughed off by some advisers as a joke but taken more seriously by others.
The president, who is on a working vacation at his golf club in Bedminster, New Jersey, is to make his first visit to Denmark – which controls Greenland – early in September.
But his purchase plans are unlikely to work, as Greenland's foreign minister, Ane Lone Bagger, has declared: "We are open for business, but we're not for sale."
Aaja Chemnitz Larsen, an MP from Greenland's second largest political party, told the Berlingske newspaper: "If we were bought by the US, our welfare system would be dismantled and fundamental changes would be made to Greenlandic society – we'd be crushed."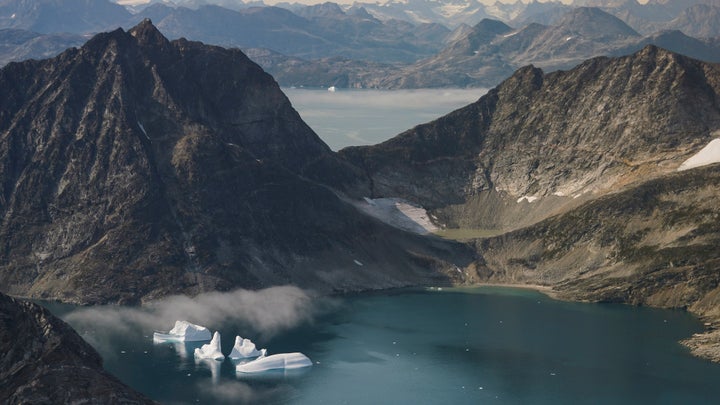 It would not be the first time an American leader tried to buy the world's largest island, an autonomous territory of Denmark.
In 1946, the US proposed to pay Denmark 100 million US dollars to buy Greenland after flirting with the idea of swapping land in Alaska for strategic parts of the Arctic island.
The US does already have a presence in the country – the Thule Air Base in Greenland is the military's northernmost installation.