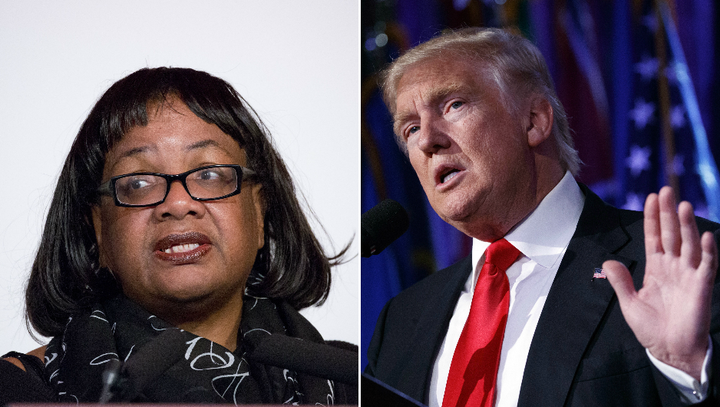 Diane Abbott has said the election of "anti-Muslim, anti-migrant" Donald Trump has caused a rise in international hate crime and fuelled "rising confidence" among the far right.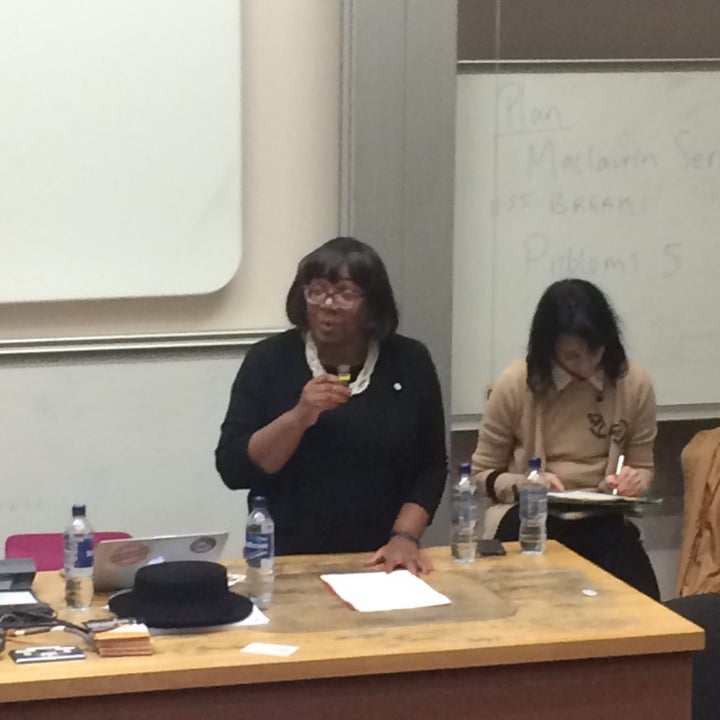 Speaking at the Preventing Prevent event against the government's anti-radicalisation project, on Wednesday night, Abbott suggested Trump's election was symptomatic of a "wave of anti-migrant, anti-Muslim feeling".
She said: "We are seeing a rise in hate crime following the Brexit vote and an international rise in hate crime after the election of Donald Trump.
"This trend, this wave of anti-migrant, anti-Muslim feeling which is engulfing the UK, Europe and now North America is reflected in the fact that the national police chiefs have shown that far right referrals to Prevent have gone up by 74 percent," she added. "These figures are useful in proving what we know which is that there has been a spike in hate crime and race hate.
"The alarming rise of far right anti-Muslim and anti-immigrant sentiment reflects the rising confidence of the far right to air their views."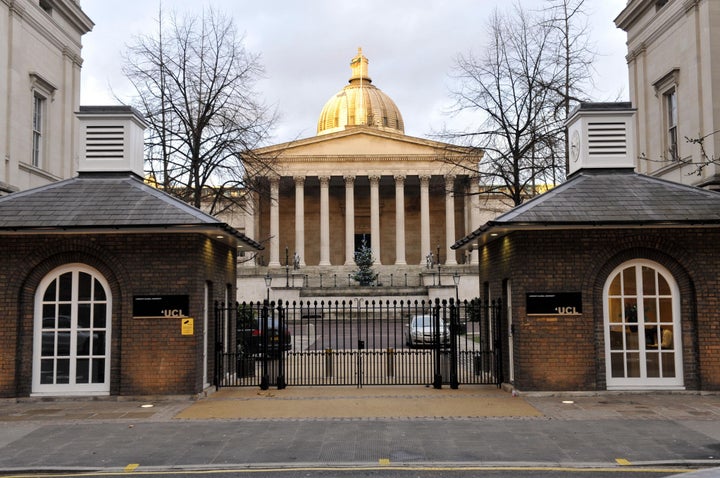 Rallying against Prevent, Abbott told the audience at University College London: "Increasingly the evidence is suggesting that the government's Prevent strategy does not counter quote-un-quote radicalisation or make any of us safer.
"It seems to me we need a genuine strategy that engages communities but it seems to me all Prevent is doing is to fan the flames of suspicion and mistrust.
"The government does have a duty to protect all of its citizens and this includes but is not confined to terrorism but the problem with Prevent is that it fails in its own terms."
Preventing Violent Extremism - also known as Prevent - was introduced in 2006 as part of the Contest anti-terror strategy, and has proved controversial.
The government has said Prevent safeguards those at risk of radicalisation and deals with all forms of extremism, including those at risk from far-right and Neo-nazi extremism, as well as those vulnerable to Islamist extremism.