It would appear the only thing faster than Donald Trump's rise to the Republican presidential nomination is his furious back-pedalling.
Not long ago the floppy-haired conduit for nonsense was talking of building a wall on the US border to keep out Mexicans.
He now appears to have greatly changed his xenophobic tune and has today professed his love for all things Hispanic.
And there's one other disturbing thing about the picture.
Not only is the whole "Hispanics" thing a touch hypocritical, it's also a plug for his own restaurant.
Thing is, it's the wrong restaurant. Taco bowls are served in the Trump Tower Cafe, not the Grill.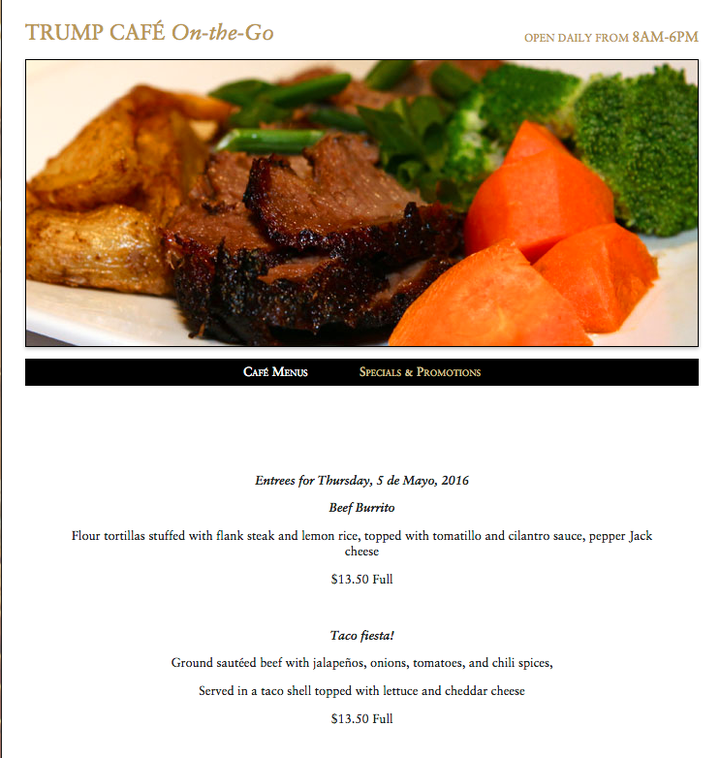 Hillary Clinton summed up the whole thing pretty well.
Trump's road to the nomination has been far from smooth - especially for Ted Cruz's wife.