Donald Trump has been criticised for smiling and giving a thumbs up while posing with a baby whose parents died in the El Paso mass shooting.
The two-month-old infant, named Paul, survived the shooting when his mother, Jordan Anchondo, fell onto him to shield him from the bullets.
His father, Andre, was initially listed as missing until it was confirmed that he was also one of the 22 people who died in the shooting.
Baby Paul was brought to meet the president and his wife Melania as they visited a University Medical Center in El Paso. But the picture has attracted attention for the wrong reasons.
Sharing the picture, one person wrote: "I am genuinely confused and horrified by this image. Am I taking this the wrong way?
"Why is Trump and Melania posing, GRINNING, and giving a thumbs up with the infant who's parents were murdered by the shooter in El Paso. Seriously… WTH is going on?"
Others soon shared similar sentiments, with another Twitter user comparing Trump's actions to those of Jacinda Ardern, who was praised for showing empathy towards those affected by a mass shooting in Christchurch earlier this year.
The photograph was one of a selection of pictures shared on Melania's Twitter account.
Eight people who survived the shooting are still being treated at the medical centre but they all refused to meet the president, the Washington Post reported.
This isn't the first time Trump has struck a jovial pose next to people affected by tragedy.
In February last year, he grinned at the bedside of a teenager who had survived the Parkland school shooting.
He also gave a thumbs up to North Korean dictator Kim Jong Un, as they met to discuss the country's nuclear weapons programme at a summit in Singapore.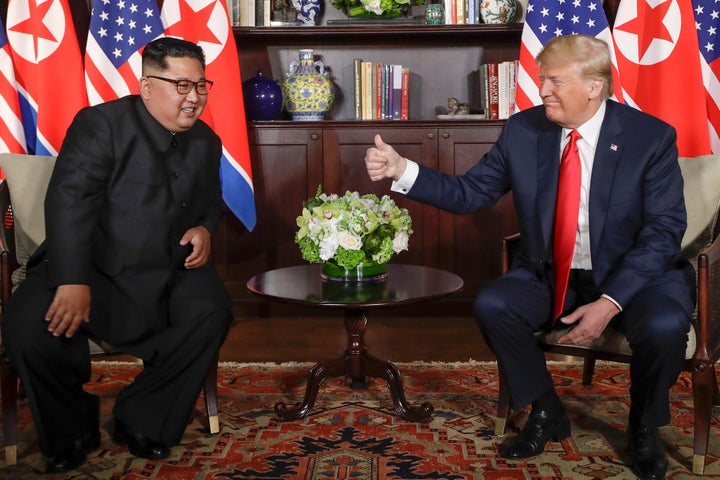 Democrat Senator Kamala Harris said: "We have a president of the United States who has chosen to use his words in a way that have been about selling hate and division among us."