Republican presidential candidate Donald Trump is officially running out of ridiculous things to say, an insider source has revealed to The Huffington Post UK.
The anonymous member of Trump's inner circle said they "never expected it to get this far," and that it was "all meant to be a laugh".
Despite his team's best efforts, our source says they have tried almost everything to get Trump pulled out of the race but nothing has worked.
"We've run out of ideas," they said, handing us a list of proposed campaign-ending gaffes.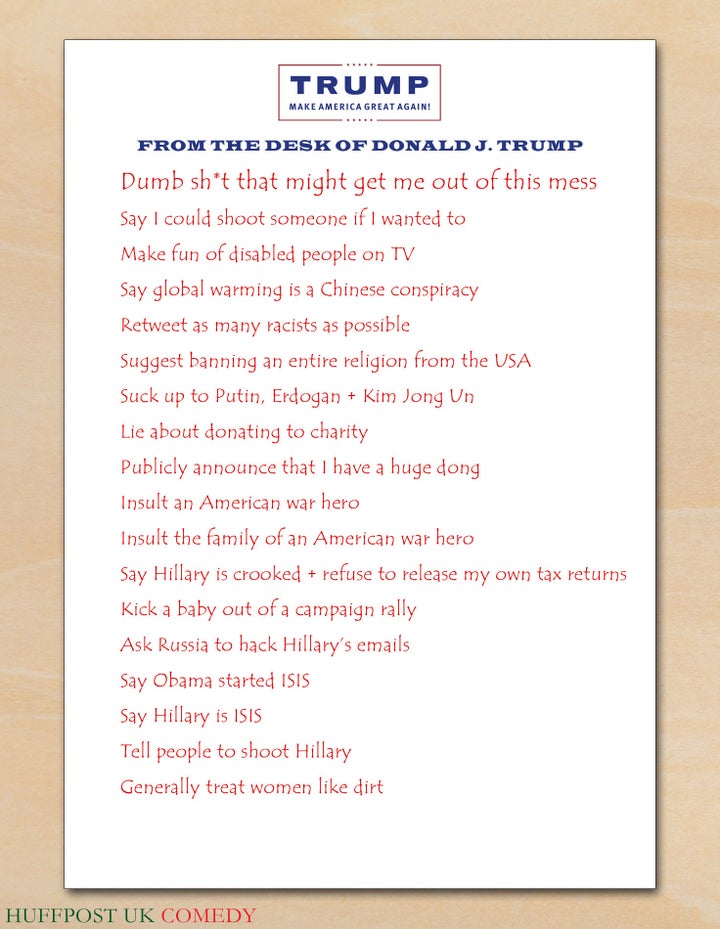 "Everything we try should, in theory, stop everyone from supporting him," the source added. "But nothing has worked. They just keep ignoring it. We're literally running out of ridiculous things for him to do and say."