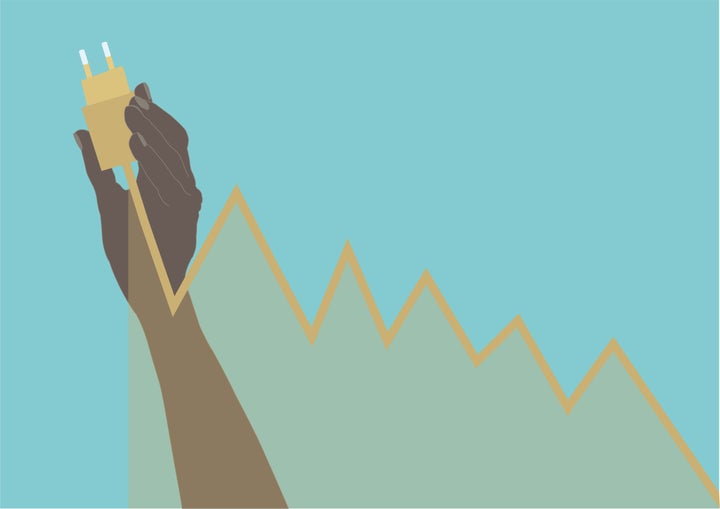 A campaign group is calling for people to stop paying their energy bills – and it comes as BP reported its biggest quarterly profit for 14 years.
The UK is in the midst of a cost of living crisis, with prices for petrol and gas soaring for British households. Typical household energy bills are expected to be more than £3,600 this winter, with bills set to rise again in October.
Suppliers have blamed the war in Ukraine and surging wholesale prices for the hikes, but on social media, some have dubbed the current situation "the cost of greed crisis".
BP recorded a profit of $8.45bn (£6.9bn) between April and June, more than triple the amount it made in the same period last year. And it is not the only energy firm to report a staggering profit – both British Gas owner Centrica and rival Shell have recorded huge earnings recently, too.
Rising energy bills are one of the main reasons for the cost of living crisis. The government did introduce a one-off windfall tax on oil and gas companies in July, but it does not apply to profits announced by BP and other energy firms between April and June.
And as more households continue to struggle to pay bills, people aren't happy – which is why the 'Don't Pay' campaign is demanding action.
The campaign group is trying to get at least one million people to pledge not to pay their energy bills if the government continues with its goal to increase the price cap on October 1.
"We started this campaign because we were worried about how we will pay our energy bills. Everyone around us is struggling and we know it will only get worse with no end in sight," the campaign group says.
"So far around 1,300 people have expressed an interest to become an organiser in their town, village and city. From there we will fan out the campaign with a local presence."
Speaking on ITV's programme Peston, money saving expert Martin Lewis previously warned a bill payment strike could be on the horizon.
"The big movement that I am seeing is an increase of growth in people calling for a non-payment of energy bills, mass non-payment. Effectively a consumer strike on energy bills and getting rid of the legitimacy of paying that," he said. "It's small at the moment, there's a Twitter handle with about 5,000 followers.
"We are getting close to a Poll Tax moment on energy bills coming into October and we need the Government to get a handle on that, because once it starts becoming socially acceptable not to pay energy bills people will stop paying energy bills and you're not going to cut everyone off."
'Don't Pay UK' began trending on Twitter following the BP profit release, but there are some things you need to consider before taking part in the protest.
What are the risks of taking part?
Of course, not paying your bills will have some consequences and you'll need to look at the terms and conditions for your individual energy supplier to see what these may be.
SSE Energy, for example, says it will try to contact customers first regarding unpaid bills, but adds: "In some cases we might also try to visit you at home to work out the best way to pay, but we'll add the cost of this visit to your account.
"We may take a case to court to obtain a warrant to enter your home. We don't want to, but sometimes we're left with no choice."
Similarly, British Gas says it may do the following when met with unpaid bills:
Pass your details to a debt collection agency

Apply for a warrant to install a Pay As You Go meter to make it easier to pay back the money you owe

If possible, switch your smart meter to a smart Pay As You Go meter remotely.
Utility Bidder says if you haven't paid a bill for 28 days, you cannot come to a repayment agreement and you refuse to have a prepayment meter installed without good reason, "your provider can disconnect your power supply".
It's worth noting that the Don't Pay campaign is discouraging anyone on prepayment meters who face self-disconnection if their credit runs out to get involved. This also goes for those whose energy bills are included in rent and risk eviction if bills go unpaid. Instead, they want those people to support them online.