Jon Murray and his wife Danielle are expecting their fourth baby and Jon's brother Aaron and his wife Liz are expecting their second - all within two weeks of each other.
In what has to be one of the catchiest parody songs yet, the two couples changed the words to Walk The Moon's 'Shut Up And Dance' to fit their own story.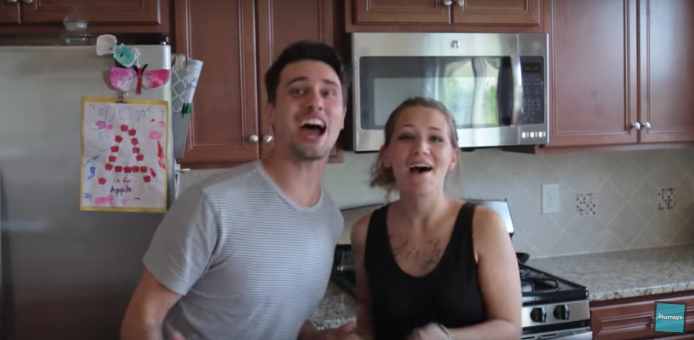 "There's a weird stigma attached to having more than two children these days, especially when you have multiple of the same gender.
"It was important to portray that babies are a joy and your first, second, or fourth, they are each worth singing and dancing about."
The parody starts off with Jon and his wife Danielle announcing they're expecting their fourth child.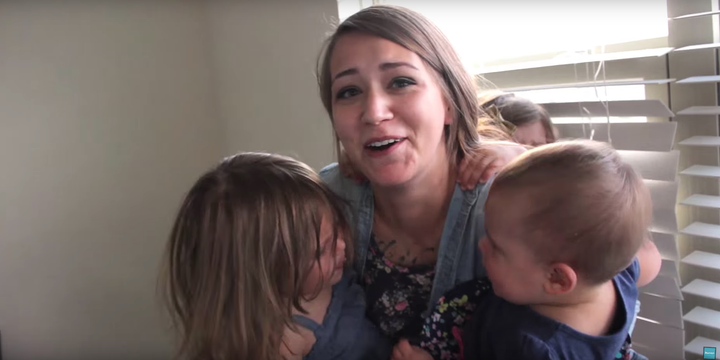 They sing: "I guess we can't go back, we've already got three." Instead of: "Oh don't you dare look back, you've got your eyes on me".
And: "we're having one more baby," instead of "Shut up and dance with me."
Half-way through, during the second chorus, Aaron and his wife Liz jump in.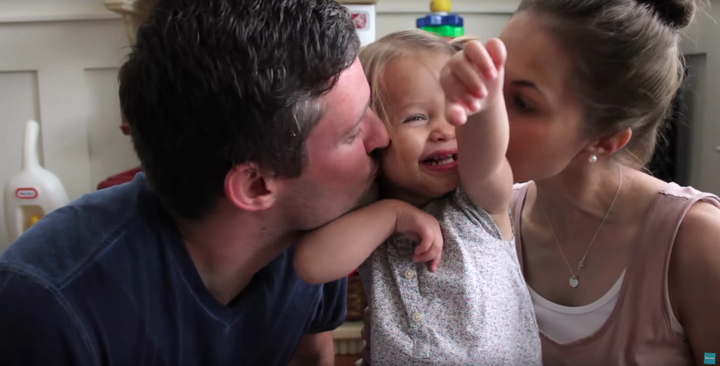 "We are just a small family, we have our little girl but we're not complete," they sing.
On the final chorus, the two couples all sing together: there will be "two more babies".
The video had nearly two million views within two weeks of being uploaded on 4 July 2016.
Watch the full video above to hear those catchy lyrics.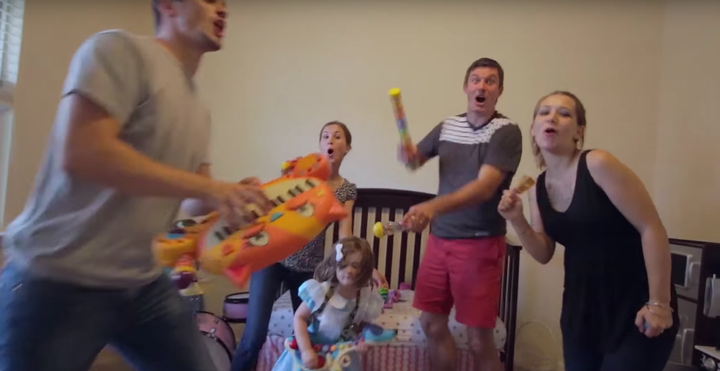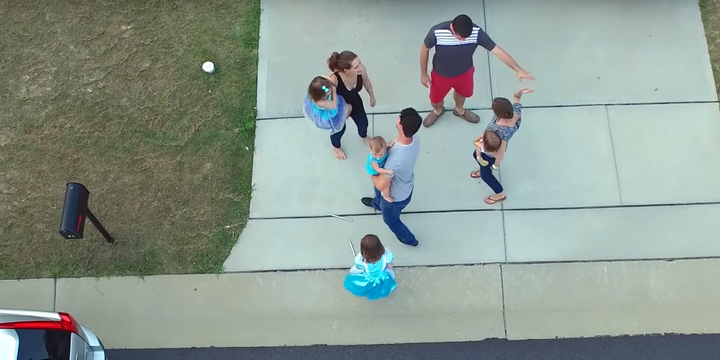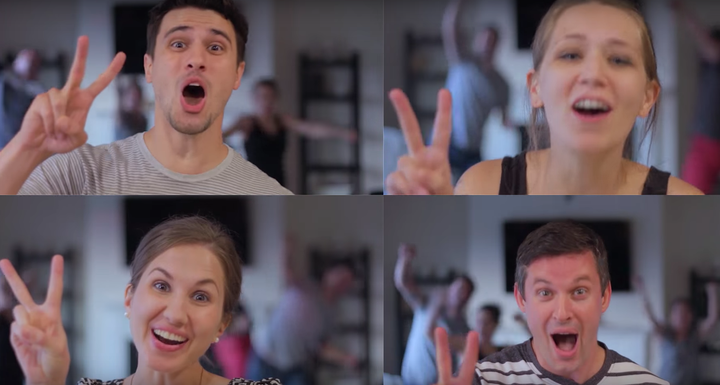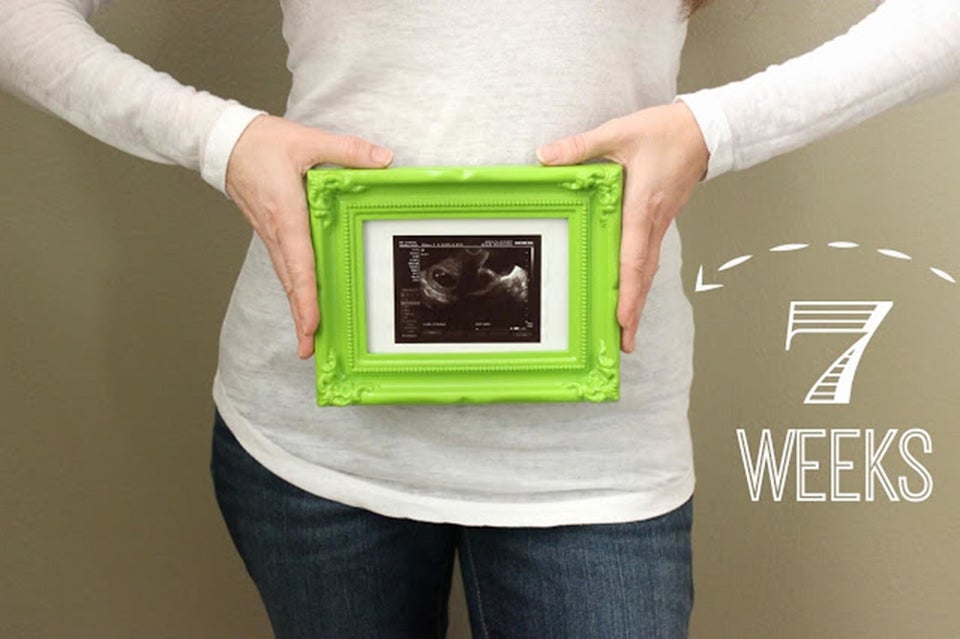 How big is your baby today? Mum's sweet pregnancy documentation