Renowned academic Dr Jeroen Ensink, 41, was set upon as he left home in Islington, north London, to post cards announcing the birth of his daughter, Fleur, a year ago on Thursday.
Nigerian foreign student Femi Nandap, 23, admitted carrying out the frenzied knife attack and was handed an indefinite hospital order in October, the Press Association reports.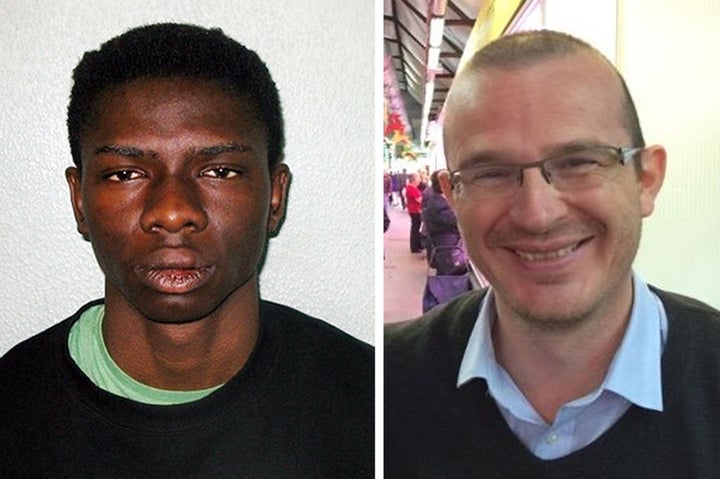 Since then, Ensink's widow has emailed an open letter to politicians including Labour leader and Islington MP Jeremy Corbyn and London mayor Sadiq Khan calling for an independent investigation into the circumstances of his death.
The Old Bailey had heard that police were alerted that Nandap was receiving psychiatric treatment in Nigeria while on bail awaiting trial on knife-related charges earlier in 2015.
And days before the killing, the Crown Prosecution Service dropped the case against him in a magistrates' court.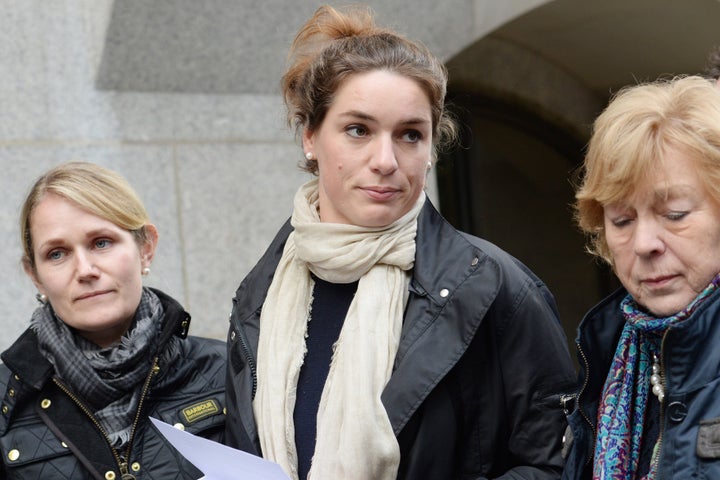 She said: "It's an issue with austerity, it's an issue with not sharing information. If the police and CPS collaborated, information would have been shared.
"The CPS did not even know he was in a mental hospital. All the information came out later on. If they had known about that before, he would have got psychiatric help and then it might not have happened."
She went on: "The CPS said a mistake has been made and the charges should not have been dropped.
"Clearly, mistakes have happened and they admit it and it's like, so what? There was no sorry. There was nothing.
"I do not know if there are going to be any consequences and they won't discuss this with me."
She said the most important thing was to get answers and work to prevent more tragedies.
On the heavy toll of the past year, she said: "It's surviving, it's not living. My friends and family have been absolutely amazing.
"It's just been really hard. I'm completely exhausted but sitting still is not an option."
Her daughter, who was just days old when her father was killed, is a great comfort to her.
She said: "She is the most gorgeous little girl. So beautiful. She is the reason I get up in the morning. She's the reason I can't give up."
An inquest is due to be held into the death of Dr Ensink in April, yet his widow fears it will not deal with the wider issues.
She said: "I do not think they will look much further at what could have been done to prevent this.
"I see it as a start. I don't think it's the end of it."
Nandap admitted manslaughter on the grounds of diminished responsibility in October.
He told psychiatrists that he started to receive telepathic messages and considered himself the ''chosen one'' or ''Messiah'' in spring 2015.
While on conditional bail for knife-related charges, he went to Nigeria where he was treated with anti-psychotic drugs, which he stopped taking by the time of his return to the UK.
On August 25, his sister had handed a letter to police saying he was not fit to travel back to the UK earlier because he was suffering "depression and psychosis''.
Just six days before he attacked Ensink, Nandap had charges of possession of a knife and assaulting a police officer dropped in a magistrates' court.
Mrs Ensink-Teich discovered her husband had been killed when she went outside and saw the blood-stained cards he had been carrying strewn on the pavement.
During the course of 2016, Old Bailey judges alone have dealt with 10 mental health-related homicides.
Julian Hendy, of Hundred Families charity, has supported Mrs Ensink-Teich and a host of other victims' relatives.
He said: "There are around 100 killings by people by with serious mental illness in the UK each year and our research shows that the numbers are increasing."
Popular in the Community