The Government's new drugs strategy has been condemned as "business for usual" for failing to embrace radical solutions to soaring drug deaths.
The Home Office announced its long-awaited strategy that pledges to crack down on drug dealers and cut demand by expanding education on drugs and alcohol and expanding the Prevention Information Service.
Writing on HuffPost UK, Home Secretary Amber Rudd said the plan would target "unscrupulous drug dealers" while trying to do more to "protect the vulnerable - to prevent them falling into the cycle of drug abuse and to help them turn their lives around".
While the new strategy does call a rise in drug deaths "dramatic and tragic", it was condemned as "business as usual" by one advocate for change.
Niamh Eastwood, executive director of drug law experts Release, told HuffPost UK the strategy should have mooted ending criminal punishment for possession, following the lead of other countries.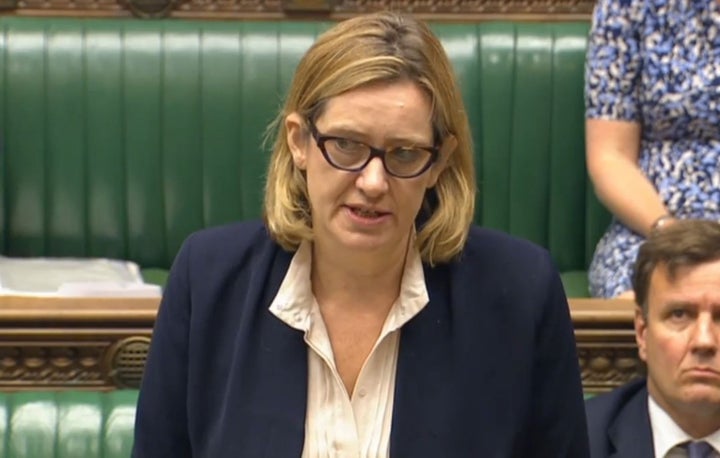 She said: "With drug related deaths at an all-time high the government should be ashamed of this strategy.
"Recovery from drugs, defined as being drug free, is still at the core of the government's approach, in our view this approach has contributed to people dying.
"If the government really wanted to save lives then this strategy was an opportunity to do so, they could have endorsed heroin prescribing, drug consumption rooms, pill testing, and other harm reduction interventions that protect health and communities.
"Through our work with people who use drugs we see the damage done by government policy every day. For the last seven years treatment quality has dwindled in many parts of the country, with services more focused on pushing people out of treatment due to national policy and local commissioning practices."
Deaths from heroin and morphine have more than doubled over three years. In 2015, 2,479 people died in England and Wales because of illegal drug use, 10% more than the year before. In total, 3,674 people died from legal and illegal drug use, the highest since records began in 1993.
Eastwood added: "Whilst the Government lacks the courage to support and invest in more innovative and pragmatic initiatives, we should not be surprised to see more people dying, and what is tragic is that these deaths could be prevented."
Jason Reed, executive director of Law Enforcement Against Prohibition (LEAP) UK, said the strategy's mention of drug deaths was too brief.
He told HuffPost UK: "Given the scale that we now face, many of us would expect any new strategy to be dominated by this fact.
"Our drug deaths have followed the global trend for countries that have a heavy reliance on law enforcement over health and treatment with our heroin deaths more than doubling from 2012 to 2015."
He added the strategy had "a rather typical emphasis on reducing supply and demand, which we have tried and failed to do since the Misuse of Drugs Act was conceived".
Martin Powell, Transform Drug Policy Foundation's head of campaigns, said the strategy was "the same failed old recipe of criminalisation and under-funding that has lead to record numbers of vulnerable people dying".
"No wonder the government didn't consult on this strategy," he said.
"It dismisses out of hand or doesn't even acknowledge the existence of measures proven to save lives and reduce crime - from decriminalising people who use drugs, to safer drug consumption rooms and heroin prescribing.
"This is despite such policies being recommended by the government's own expert advisory body, who are thanked in the introduction."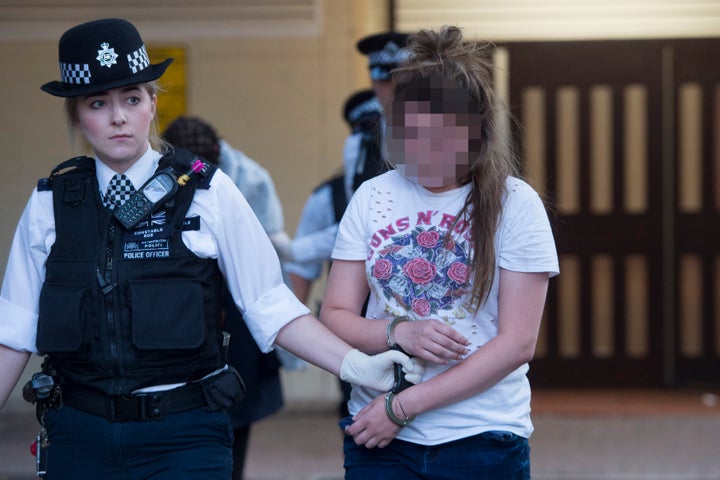 He added: "Prohibition is a discredited and deadly way to make drugs stronger and more dangerous, while funding organised crime and driving people away from help.
"To protect the young and vulnerable, we need to legally regulate drugs to steer people towards safer products, while fully funding drug services for all who need them."
The Home Office strategy also advocates the appointment of a "National Recovery Champion" who would be appointed to ensure there was enough housing and services to help people recover.
The Home Office said drugs cost the country around £10 billion a year in crime, policing and healthcare.
Rudd said: "Since becoming Home Secretary I have seen first-hand how drugs can destroy lives. I am determined to confront the scale of this issue and prevent drug misuse devastating our families and communities...
"We must follow through with our commitment to work together towards a common goal: a society free from the harms caused by drugs."
Commander Simon Bray, the National Police Chiefs' Council Lead for Drugs, said: "The Government has set out their new strategy for tackling the complex harms and issues associated with drugs and police will play our part in delivering it."