The Duchess of Cambridge has given birth to her and Prince William's third child and one thing is for sure, life for their family is never going be the same again. Yes, they'll have more help than many parents, but none-the-less making the leap from two to three kids changes everything, as these mums-of-three confirm.
Having three kids brings more challenges (and noise), but it also means you have that rush of love three times over, according to these mums. There are 12 things they think the Duke and Duchess should know about what life is like with three little ones around:
Each stage seems to last forever.
Ali Ribchester, 35, from Letchworth Garden City, is mum to Lucas, Elsie and Jo (aged three, five and seven). "Some days I think all I do is risk management and crowd control," she says. "Also, as I have three aged seven and under [the same as the Duke and Duchess], each stage seems to have lasted forever - this year will be the first in eight years that we can go on holiday without a travel cot or buggy."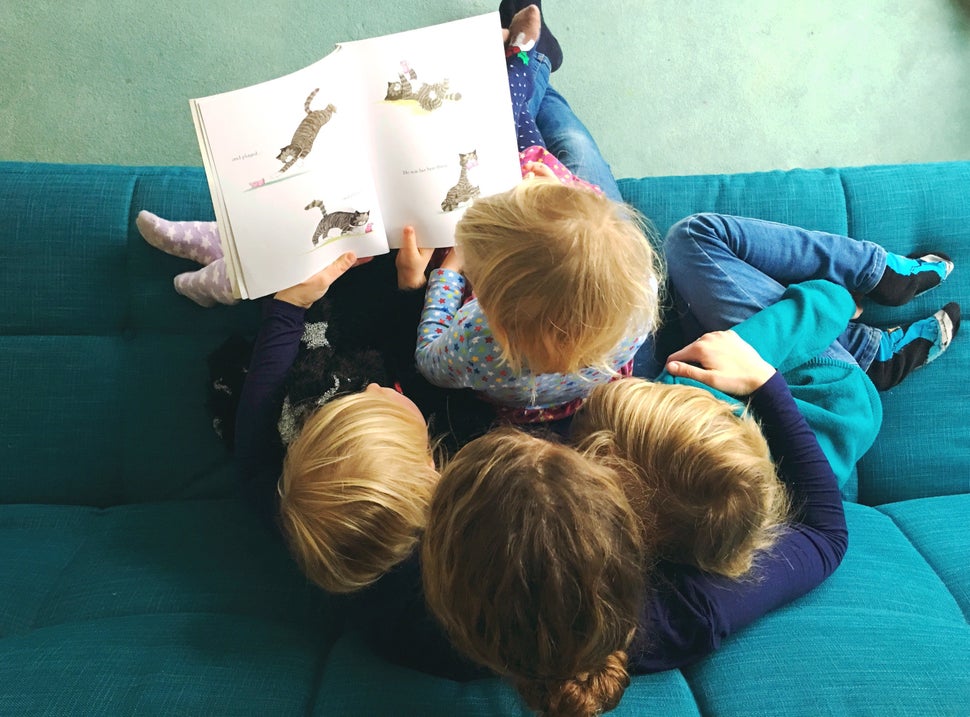 Small cars are out of the question.
It's hard to squish car seats and booster seats in a smaller car, so be prepared to upsize, says Ribchester: "We had to buy a people carrier which took some getting used to."
Gone are the days when you have a moment's peace.
Zoe Keeling, 33, from Lytham St Anne's in Lancashire, is mum to Oliver, four, Chloe, three, and Charlie, one. She says when one of her kids is napping, the other wants to play and the other wants to draw or eat: "The list is endless, there is very little time to actually stop and have a moment catching up on chores or have a brew."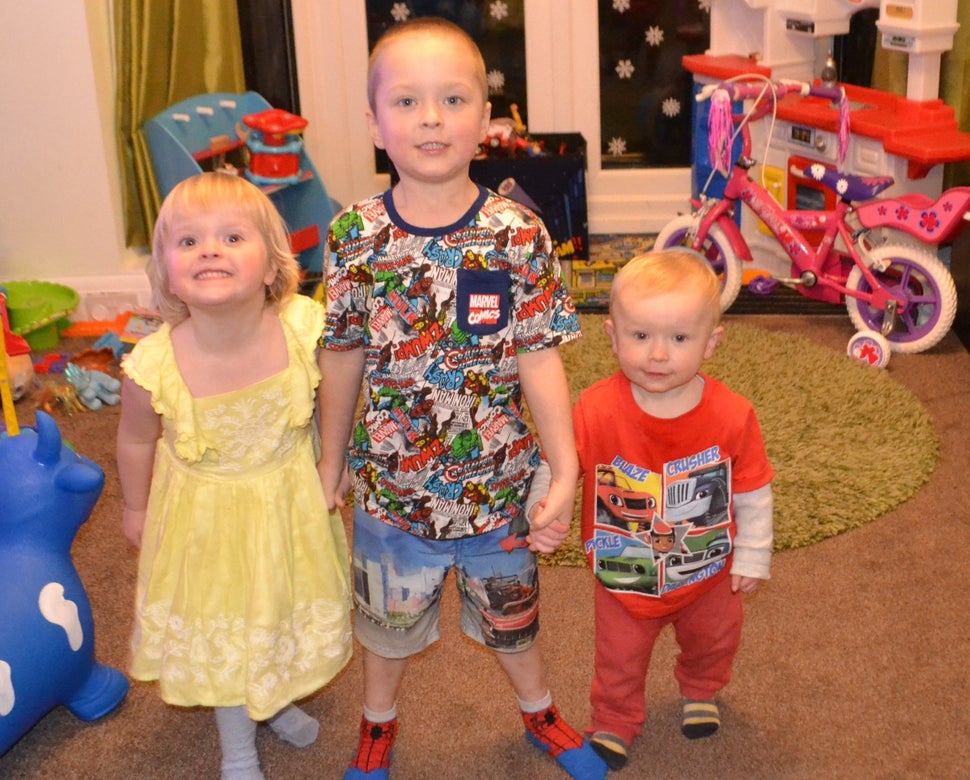 The laughter is the best bit.
Watch out for the giggles. "One of the best things about being a mum-of-three is their laughing," says Ribchester. "Seeing my children grow together and play together - they seem to have a very strong bond and are like a little gang. I love it when they're getting along - hearing them talk and laugh with each other makes my heart burst."
You feel that rush of love three times over.
Yes it's hard and busy, but having three children is also full of a lot of love, says Gemma Gordon, 34, from Warwickshire, who is mum to a Isobel, nine, Lucas, 22 months and Lola, who is just two months old. "I love feeling that rush of love three times over," she says. "I love watching them together, the bond and love they have for each other makes me so proud."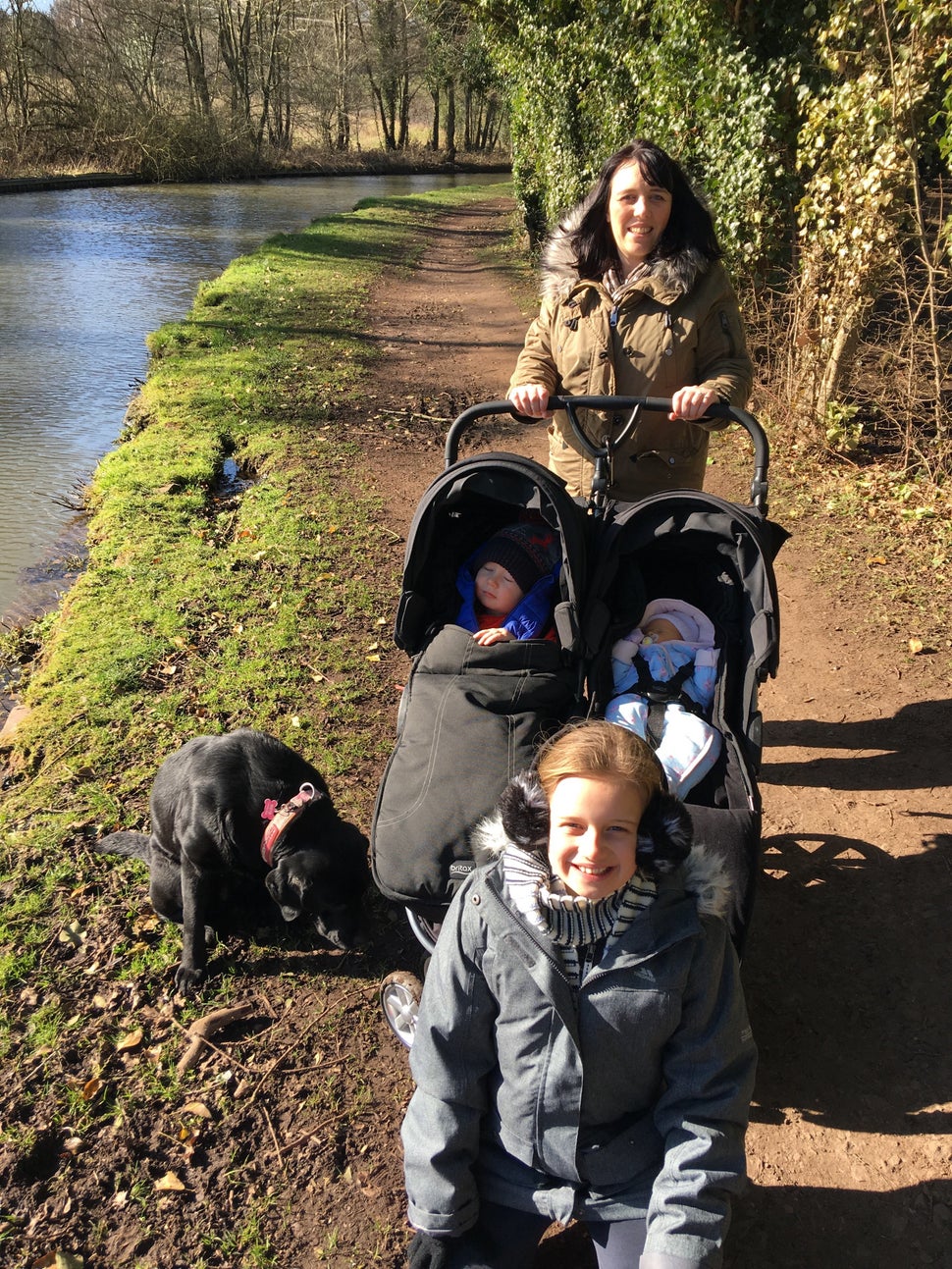 You'll worry as you don't want to leave one out.
It's perfectly normal to feel this way, so try not to beat yourself up about it. Keeling says she tries to share her time so she gets one-on-one time with each of her kids, but it's hard to shake the thought off that it's never enough. Gordon agrees and says the guilt of not giving her kids the same amount of attention really gets to her, "I don't want them to ever look back and think I didn't do enough for them," she says. "I try and make time for them each one-on-one but also spend time altogether as a family."
Bedtimes can be difficult.
Yasmin Husain, 39, from Cardiff, Wales, is mum to Ariana, four, Sabine, two, Aydan, six months. She finds bedtime is one of the hardest things about having three kids: "Some nights it has taken hours with many wake-ups and some days they have in fact all gone to sleep for at least part of the night," she says. "With a toddler and baby we still have at least a few wake-ups every night - sleep deprivation is definitely my least favourite part of motherhood."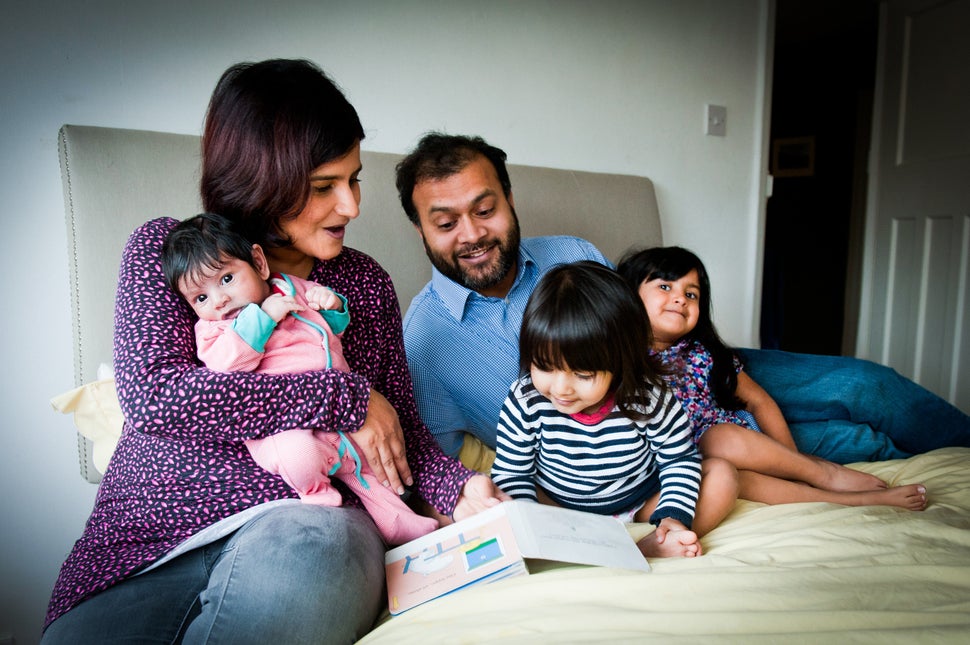 You should let go of being a perfectionist.
This is something Husain had to learn. "Now, I am much more relaxed about a messy house, quick and easy meals and just leaving everything to sit and play and enjoy our time," she says. "They are only this little once; everyone tells me how children grow up so quickly, and they really do, so the best thing about being a mother is enjoying and playing with your children when you can."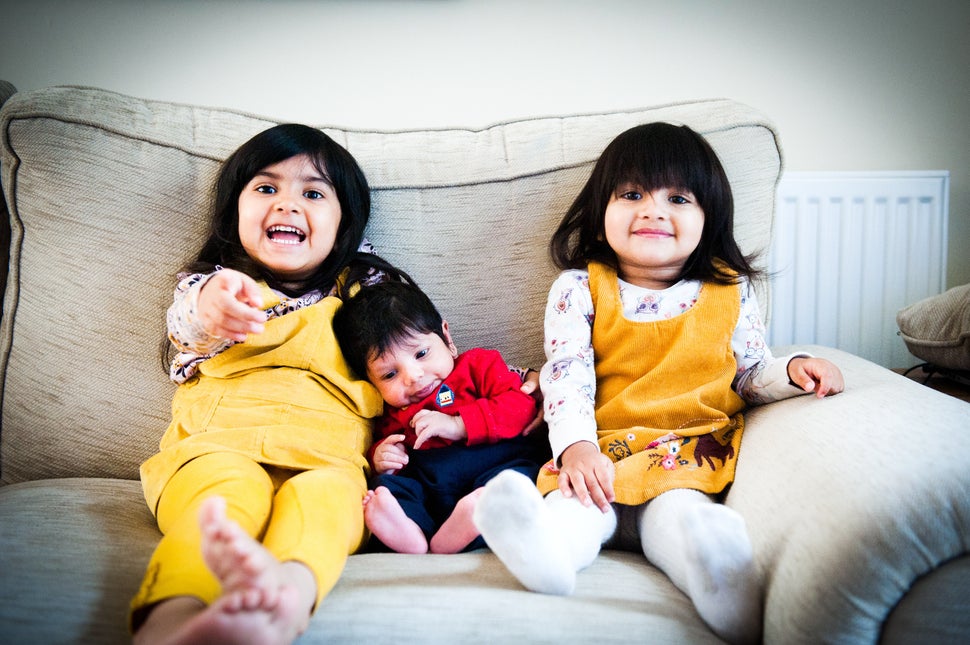 You'll love hearing their interactions.
Susan Anderson, 46, from London, is mum to two girls, aged 13 and four, and a son who is nine. Despite admitting it can be chaotic at times, she loves the way their family conversations go having three kids. "The little one really makes us laugh and the older two are so caring towards her and really help with her development," she says. "And that works both ways, I think they have benefited greatly from having a little sister to care for and about."
You will learn new skills.
Anderson says two skills she has learned to perfect since having three kids are patience and confidence. "I have learned through the experience of one, then two, and now three, about not over-reacting, staying calm and listening (so important). Also, being a working mum and having three kids has given me so much more confidence in all aspects of my life. I sometimes think, 'Well if I've had three children and am bringing them up to the best of my ability I can do anything'."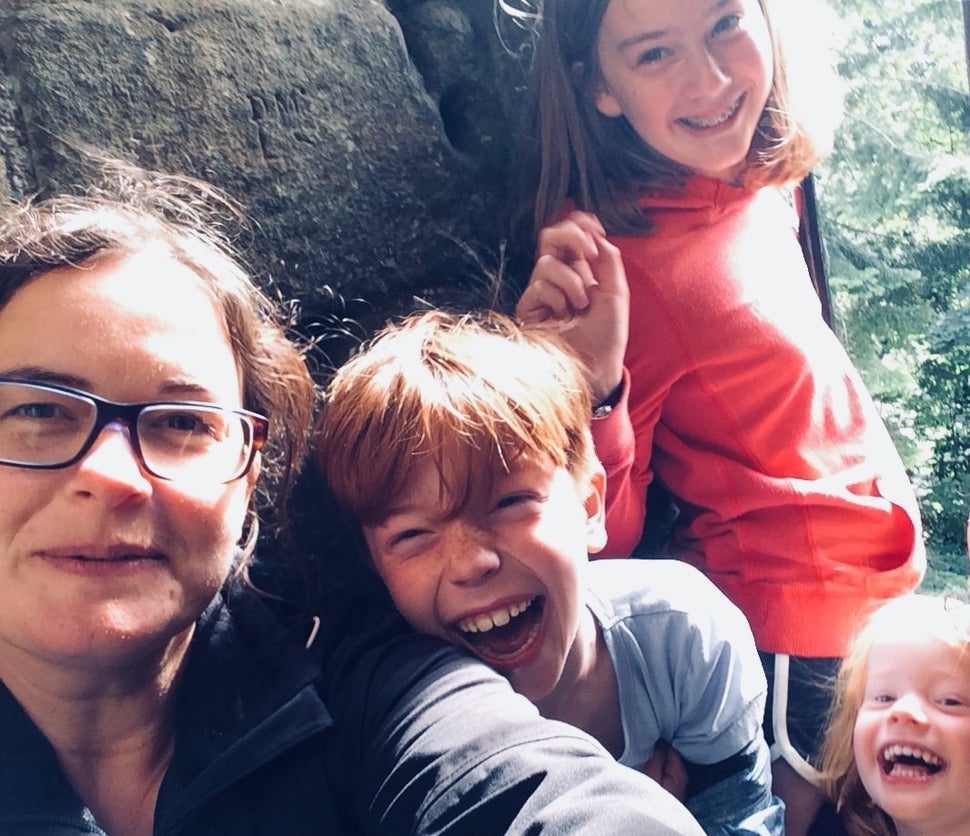 You have to be tough.
It's not always easy, but that doesn't mean it's not rewarding. "Physically and mentally you have to be so tough," says Anderson. "Taking on all of their worries and offering the right advice, and sometimes you just really feel like you are winging it."
You should feel like Wonder Woman.
And you should be proud. "I gave birth to these three wonderful children and I still manage to get to places in good time, crack a smile and look presentable," says Keeling.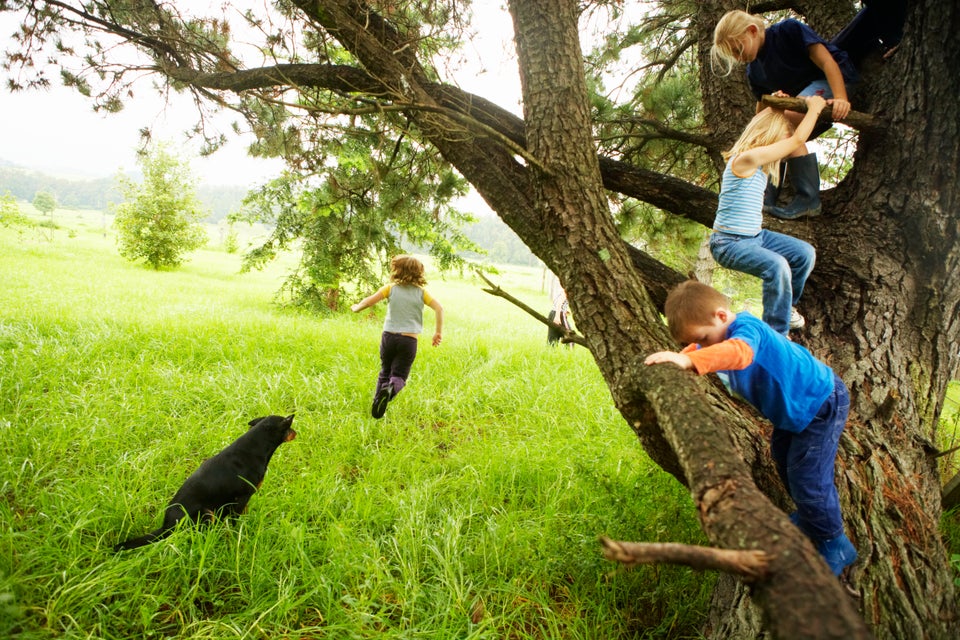 Yes, You CAN Make A Family Walk Fun