When People Places and Things opened in the West End last week, it didn't do so quietly.
After selling out the National Theatre's intimate Dorfman stage last year and getting rave reviews for Denise Gough's central performance, Duncan Macmillan's play about a woman going through recovery from drug addiction has transferred to the Wyndham's Theatre.
Its opening night was so glitzy the Mail Online even ran a story on all the female celebs who flaunted their pins on its red carpet (or, as everyone else calls it, had legs).
But when I meet playwright Macmillan the following day, he's not freaking out that Harvey Keitel was there. The first thing he talks about is 'the Catford moment'.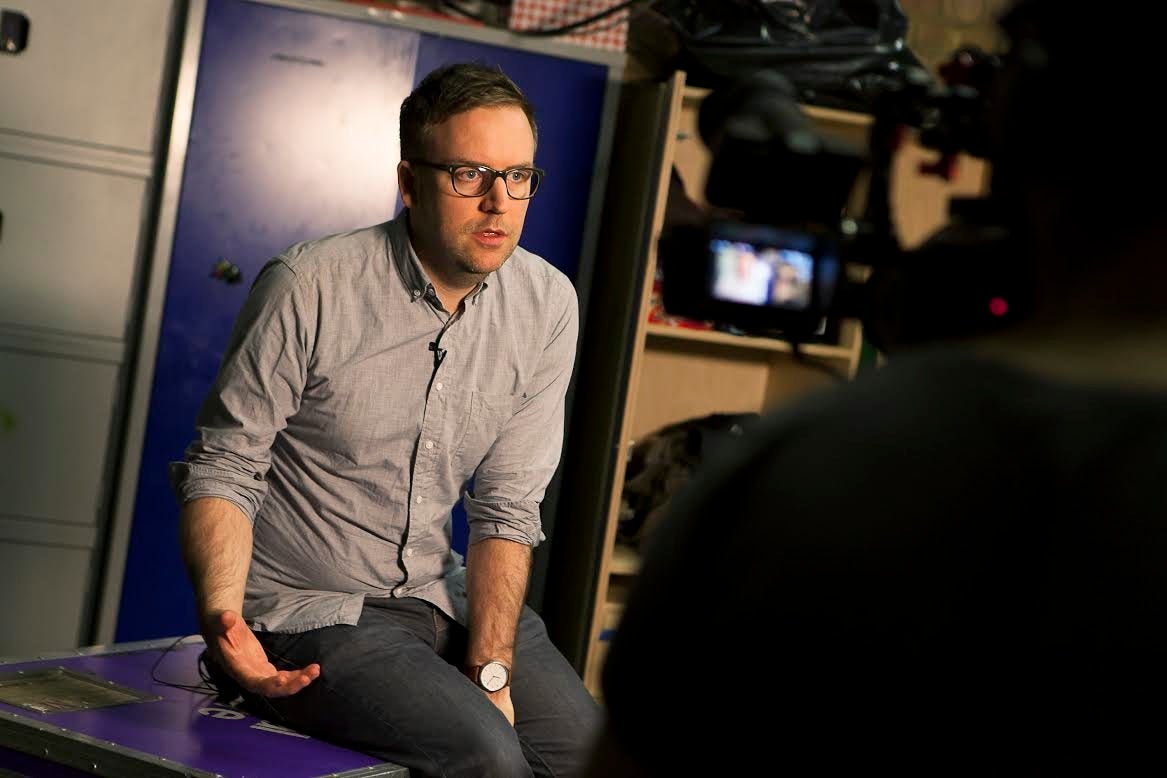 "There was one guy who was seventy hours into detox and was sitting there shaking. And he couldn't be allowed out of the recovery centre without shoelaces."
During the play's initial development, the company had worked with recovering addicts from Catford's Freedom Recovery Centre, who, unbeknownst to them, came to watch the last preview in the Dorfman.
They had a curfew and couldn't afford to buy programmes – "and there's a moment when Denise's character gets her phone out to ask if there's a support meeting she can go to, and one of the Catford crew went 'good girl' really loudly. Denise said afterwards, 'that was our press night' – getting Catford."
Despite the glitz and glamour around the transfer, for Macmillan and the cast it's still about the people whose struggle is at the play's heart: for the final rehearsal before moving into the West End, they had an invited audience of people in recovery.
"There was one guy who was seventy hours into detox and was sitting there shaking. And he couldn't be allowed out of the recovery centre without shoelaces," Macmillan tells me.
These details are a stark reminder of the pain of recovering from addiction. In the UK, we have record numbers of people dying from drug misuse – more than die in road accidents – and yet, worryingly, a recent formal consultation on a new drugs strategy was abandoned by ministers.
On an average day, coroners will examine six corpses where the cause of death could be described as the failure of UK drugs strategy. The figures are troubling, but Macmillan stresses he's not advocating a particular solution – "if I had the answers I wouldn't have written a play about it," he says.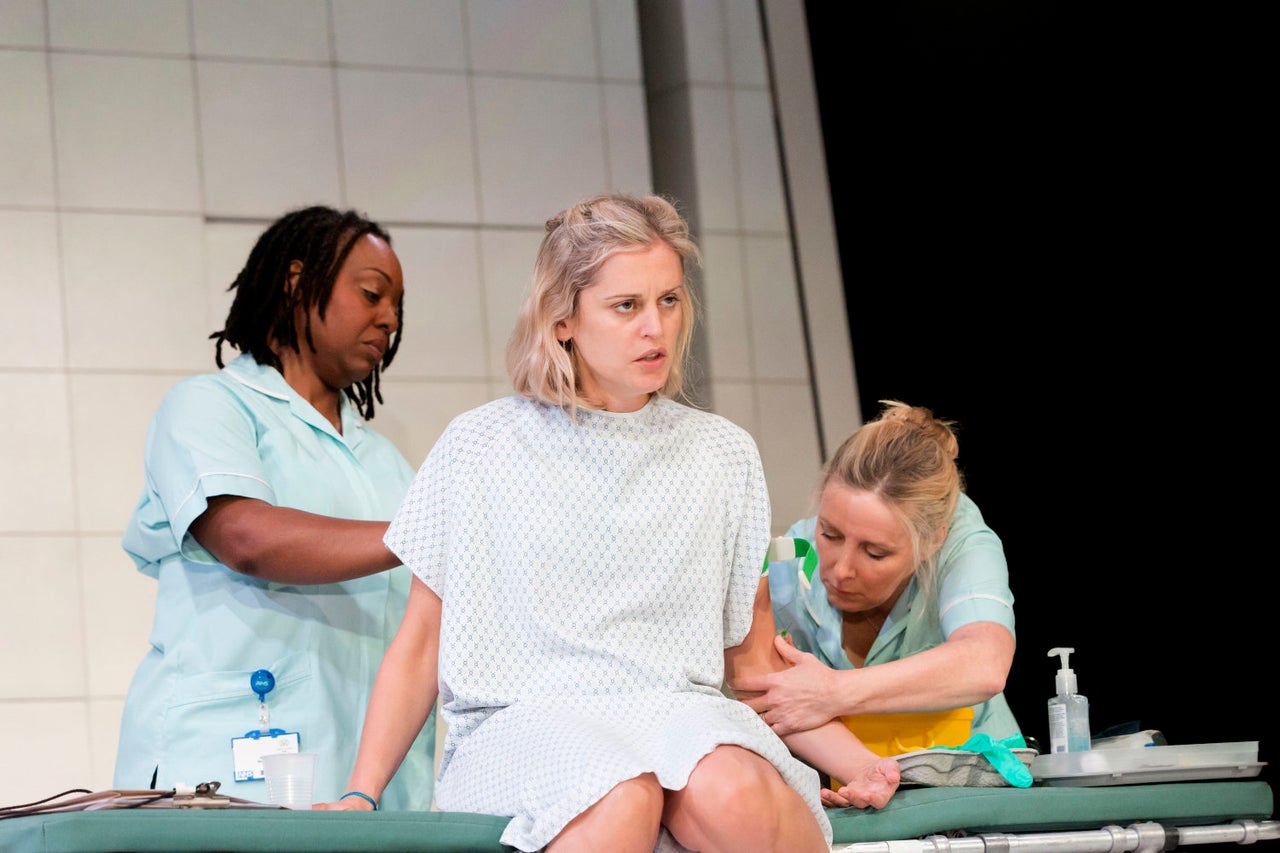 Nuance is what's important, he says. It's one of theatre's greatest strengths – and without it, we end up with Donald Trump.
"You can't do nuance and get elected as American President because you're talking to millions of different people. You either need to be broad and vague and abstract as hell – 'hope' and 'change' – or tap into the generalised anger and anxiety and hatred, and ride that."
Theatre can explore nuance, complexity, contradiction and uncertainty, and still make that satisfying and articulate that, he suggests, adding, "I always feel like a good subtitle of any play would be Well, it's a little bit more complicated than that."
""I just want Donald Trump for once to go, 'maybe I'm not right about all of this stuff? What if I'm wrong?'""
Theatre needs to be a way of asking questions and taking you out of your moral comfort zone – "to be sure that you're not wrong," Macmillan says. "I just want Donald Trump for once to go, 'maybe I'm not right about all of this stuff? What if I'm wrong?'"
He has no interest in theorising about policy reform – as a playwright, it's not his job. (And it would probably make his plays pretty dull.) But he does point to a profound lack of empathy and humanity in our politics when discussing recovery methods that work.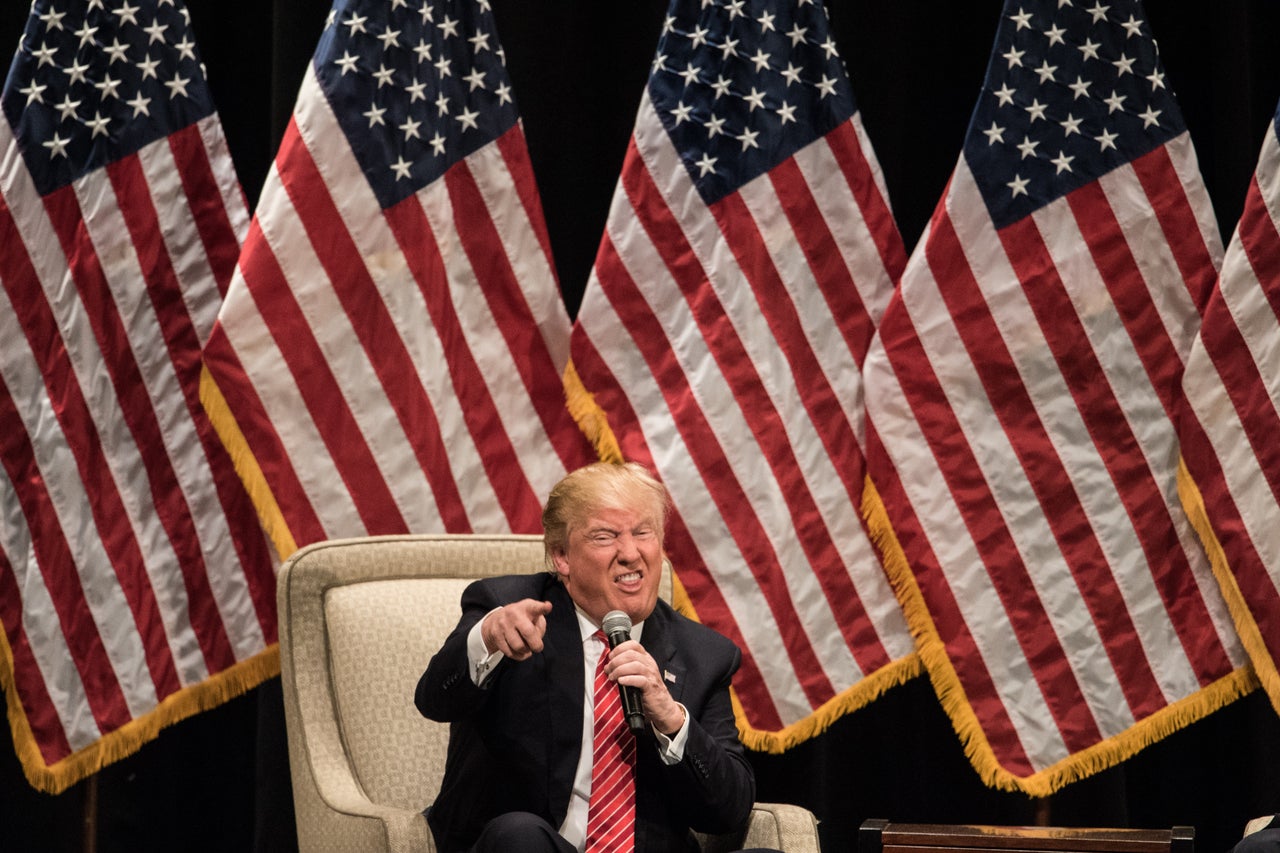 "What I do know is that people who are in recovery and are staying alive are doing so with the support and compassion of other people."
It's something that we could do with more of, both individually and as a society, he thinks.
He says, "What worries me is – to get really political – when we're slamming doors shut on refugees fleeing warzones of places we're bombing, or removing benefits from people who really need them most, and they're really really struggling and we think they could be doing with less, it's just saying that we're not all in this together. That we're not part of a big society. It's just rhetoric and it's bullshit."
To grow up in a world where "you feel like it's only individuals, rather than a society and a group of people" creates a sensibility that Macmillan describes as "sick".
"It can only result in a kind of trauma," he says.
The questions around the missing humanity in our politicians' approach to vulnerable people are live ones. But it can also be easy to forget what a provocative and challenging piece of writing People Places and Things is amidst the excitement around the genuinely unforgettable central performance by Denise Gough.
Watching it a second time, I was never more convinced that watching her play this part will remain one of the most unmissable moments to experience in a theatre. It feels greedy to have seen it twice. She's so good that when I asked Macmillan who would play him in a film about his life, Denise Gough was his answer.
There's a moment towards the end of the play where her character Emma is auditioning for a part, and asks how she's done. On press night, someone shouted, "Fantastic!" Apparently it was Harvey Keitel.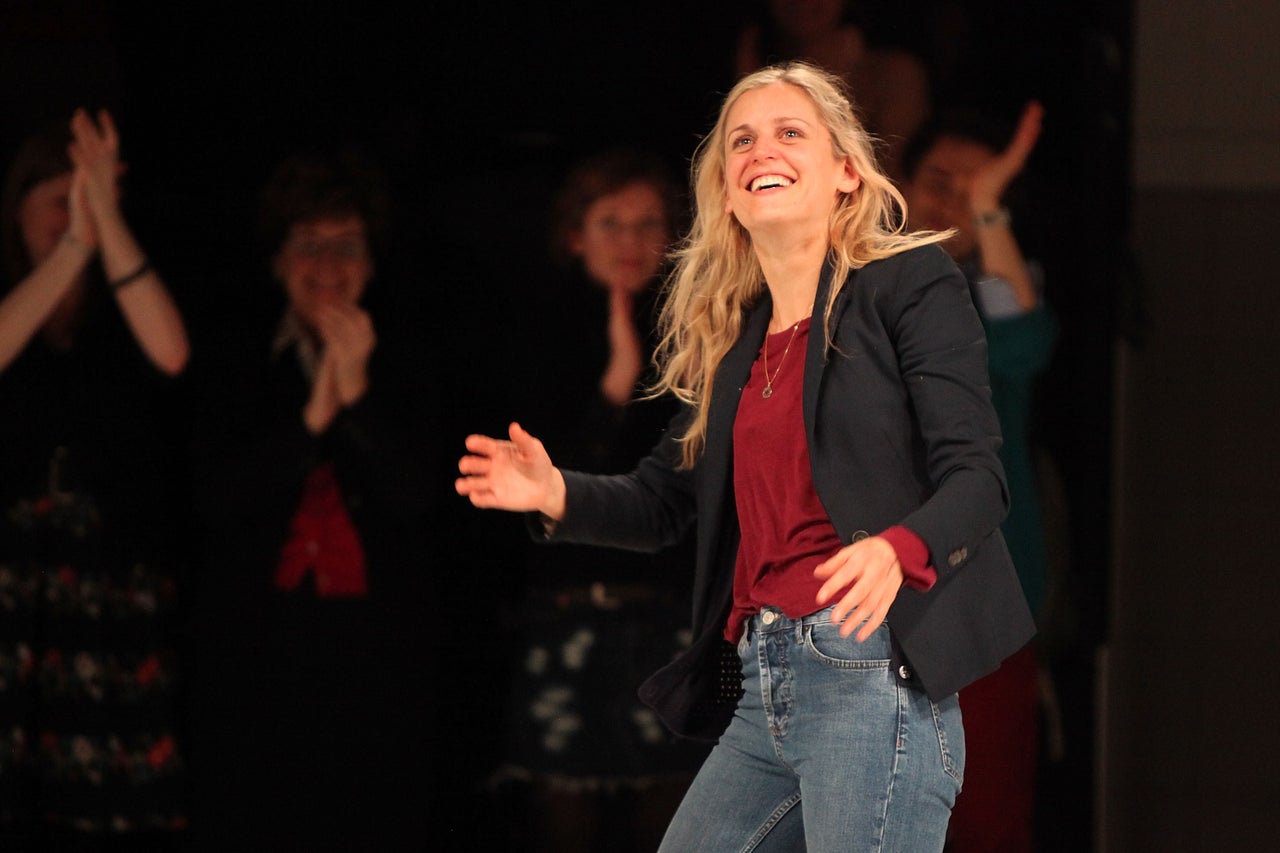 Her performance is being compared to that of Mark Rylance's in Jerusaleum. And we all know what gigs he went on to get – apart from judging a Brockwell Park dog show called Woof Hall, he also just won an Oscar.
Macmillan says he wrote the play knowing that there were many brilliant actresses of his age that "just aren't getting the roles – but I didn't account for Dame Denise Gough to just appear."
""It's very strange that we're really happy to have a character represent all of mankind, as long as it's coming out of somebody who looks like Benedict Cumberbatch."
Where damaged women are ordinarily written as hysterical, this one exudes charm, complexity and humour. I wonder how Macmillan wrote such a woman, since previous writers have seemed to struggle so much. Although he made a conscious decision to write a play about a woman, he can confirm he didn't get out a clipboard and go, "ooh, I need to interview A Woman."
"It's very strange that we're really happy to have a character represent all of mankind, as long as it's coming out of somebody who looks like Benedict Cumberbatch. And he's wonderful – but our default cultural spokesperson can't remain exclusively white male heterosexual able-bodied and English speaking."
When those default characteristics become invisible, any adjustment to that becomes political, Macmillan says, lamenting that "it does feel like Denise's character can't quite be that spokesperson for humanity – she can be an addict, and she can talk about being an actress. But so much of what she talks about in the play is about life now and how you live in the world."
It's important too, he says, that she can have a friendship with a man and they're not lovers. It's a vital change in representing women that he says is even happening in "the most behemoth, mainstream thing in the world" – Star Wars. He and his wife airpunched when Daisy Ridley's character fought off her attackers, watched on by John Boyega: "I was like, fucking yes. This woman does not need to be rescued, and they do not need to kiss."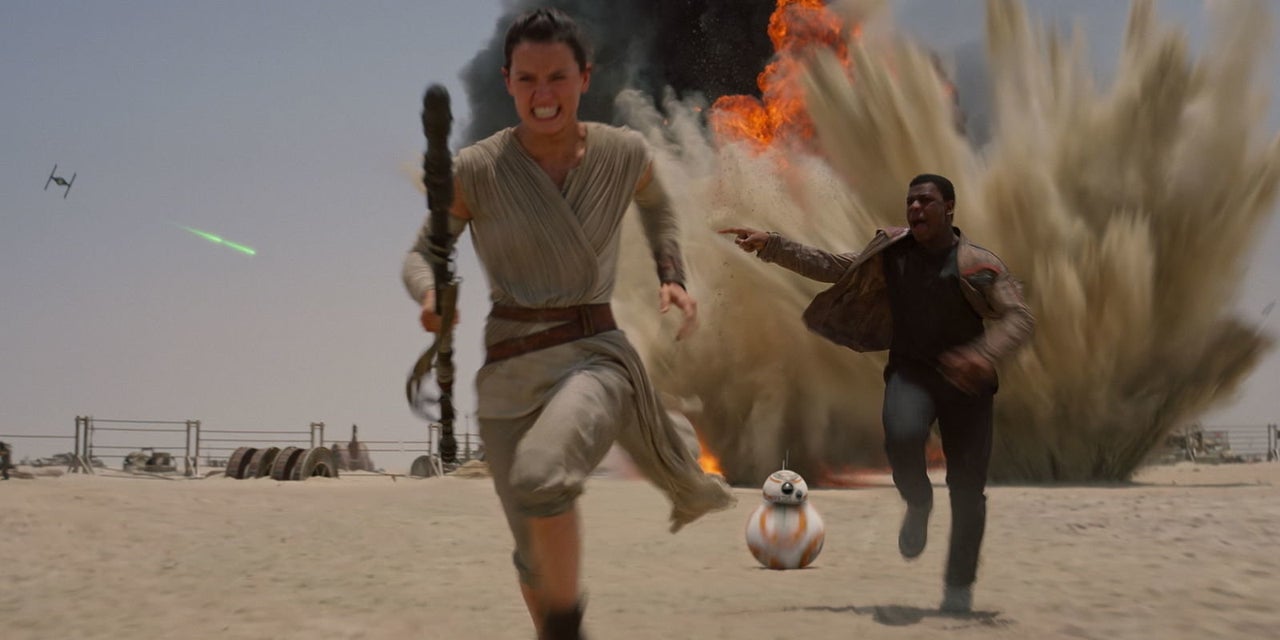 Having previously written about suicidal depression in Every Brilliant Thing, and conceived a visionary update of 1984 wunderkind director Robert Icke, Macmillan's is clearly concerned with taking on big things in his work. Addiction is a big a topic as any – but why write this particular play?
"I was going through a crisis in my own writing and life at the time where I'd quit. I'd quit writing."
He lists a couple of reasons: wanting to write a big part for an actress, and thinking there was more to say about addiction and recovery: "When addicts feature in things, they either die or they're a bit of a joke," he says. "I didn't feel there was much accuracy or dignity in the way that these people's struggles were represented."
But it also grew out of something far more personal: "I was going through a crisis in my own writing and life at the time where I'd quit. I'd quit writing," he admits.
He'd had a "weird start" he tells me – he'd won the first Bruntwood playwriting prize, which had been compared to the Booker prize for playwrights, but "no one gave a shit – it was total tumbleweed."
Living in London and sleeping on people's sofas, he was doing bar work and teaching and not getting any commissions: "I wrote and wrote and wrote, but I was just really broke, so I had to take a full-time job."
He'd written Lungs, which has now been performed all over the world, but "at that time I thought, this is the best play I can write. And if no one wants to do it then maybe I should just stop. And no one did – for two years!"
So People Places and Things reflects that crisis of "why theatre, why culture, why acting, why writing?" he says – the debate between whether theatre is "massively indulgent and distracting from real problems" or "a genuinely useful activity that moves things forward."
Of course, it would be never easier to lose sight of the latter question than the day after a starry opening night like the one he's just had, he suggests.
"Because a lot of the time theatre does feel indulgent and irrelevant and it does feel like mindless entertainment; that's glorious and lovely and we can all do with a little bit of that sometimes."
But it's harder and harder to sit through, Macmillan thinks, and wonders if becoming a parent has something to do with it.
"I find it very hard to see that boy washed up on the beach, who looked so much like my son, and then go and watch some theatre which is happening in the present moment in the same world that we've all been looking at that on our front pages. And yet no one seems to be referring to it; it feels like I'm watching something set in aspic that had no bearing on the world in which I was living."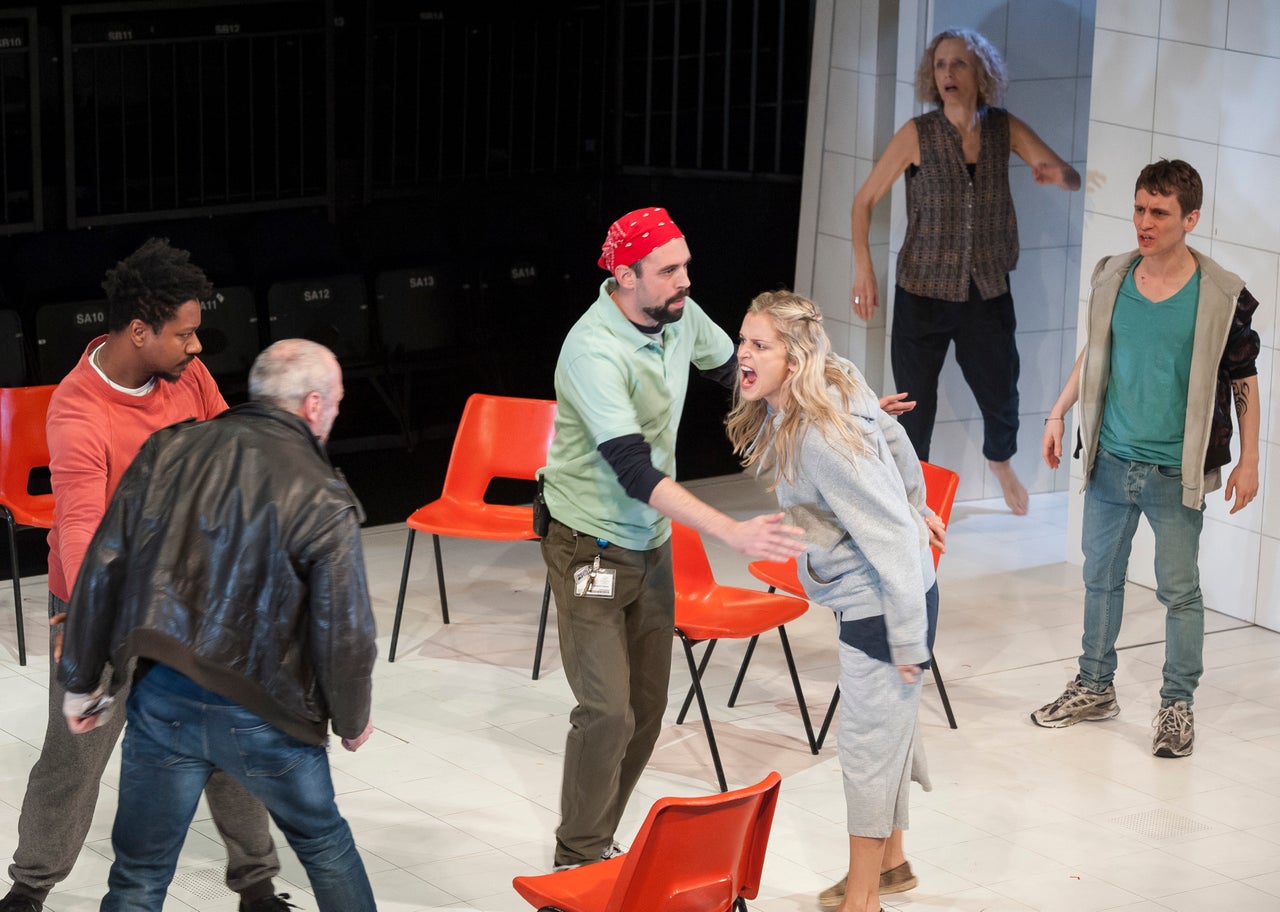 He stresses that this isn't a criticism of anyone's work – "it's more about my own sensibility." But going through writing People Places and Things, he says that he's "come back round to the idea that theatre can actually be quite a useful thing to do with your life. I don't need to feel the middle class guilt of spending my time writing plays."
Emma, the protagonist of People Places and Things, is an actress, and the play makes endless connections between a life on stage and the recovery of an addict. Theatre even provides the same oxytocin release that comes from engaging in group therapy – it's the act of sitting and listening and being listened to in a room full of people that people gain so much from.
It's inevitable that the play has elicited a number of personal responses. People have told Macmillan and Gough, "'I saw the play and I've been sober since', or 'I went to my first meeting the following day'. And that's amazing."
I'm beaming: "your play has saved people's lives!" But Macmillan reminds me that there's a bit more to it than that. "I think it takes more than a bit of theatre – it takes huge willpower and support from other people." But as a jumping off point for addressing these issues, its impact is undeniable.
If theatre can help society in all of these ways, then what would we do if David Cameron decided he was going to get rid of it tomorrow? Macmillan laughs and says, "I'd tell him good luck!"
"I'd love to see some of the Conservative government in the theatre, or at an art gallery – or any of the MPs actually."
"I'd love to see some of the Conservative government in the theatre, or at an art gallery – or any of the MPs actually," he tells me. But what he then follows with is a really eloquent defence of the value of art.
"Theatre and art in general is an opportunity to get in the head of someone who isn't you. It's a healthy thing to try and imagine the world from someone else's perspective."
He talks about the way our lives now seem to orbit around our iPhones. With immediate access to everything, "it can give us a false sense of confidence that we know what's going on in the world and we have all the information we need. But we're filtering so much – who we listen to, who we read, who we trust, who we follow on Twitter. And our capacity for experience is being narrowed down."
But this surfeit of consumable culture is pushing theatre makers to produce better work too, Macmillan thinks. The theatre must do battle with Netflix – with shows that are "challenging, funny, and move at a hundred miles per hour", which can leave theatre "suddenly feeling hundreds of years old – it can feel slow, obvious, metaphorically clunky, stagey, unreal." It's causing a crisis, but a productive one – theatre is having to work out ways to compete and give something that no other forms can.
Why theatre then? "It's one of the few places left in our culture where you get to come together as a group of people who all think differently, and sit through something of moral, intellectual and emotional complexity, and then have to renegotiate yourself in relation to that."
For me that's a good enough reason to turn off House of Cards and go and sit in a dark room with some strangers.
Related