The Democratic Unionist Party will not support a Boris Johnson Brexit deal if he has to make more concessions to the EU to get it over the line, HuffPost UK has learned.
The prime minister has been keeping the Northern Irish party informed of negotiations "all the way" since getting a breakthrough in talks with Irish PM Leo Varadkar last week, a DUP source said.
The party believes the EU and Ireland were using Johnson's flexibility as "a chance to push for more" while imposing a midnight deadline for a deal, the source said.
But the party cannot go any further than the concessions Johnson made in that meeting around a customs partnership for Northern Ireland and Stormont consent for border arrangements, which removed previous plans for an effective DUP veto.
DUP leader Arlene Foster and Westminster leader Nigel Dodds held 90 minutes of talks with Johnson in Downing Street on Monday and will be updated further on Tuesday evening.
Ahead of the update, a source said: "It would seem that we are notified all the way through, but I just don't see us going beyond the move that we made and the PM put forward last week.
"The problem is that the EU and Republic of Ireland see it as a chance to push for more.
"We will not be going more or giving more.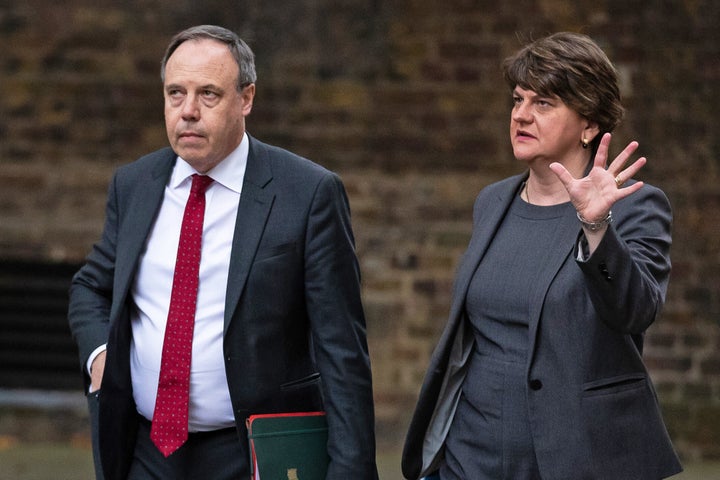 It suggests that if Johnson moves any closer to EU demands for something resembling the Northern Ireland-only backstop which was rejected by the DUP last year, his chances of passing a deal would be greatly reduced.
The DUP's support is crucial, because its support would unlock the backing of Tory Brexiteer "Spartans" who could sink any agreement.
Number 10 has also been holding "rolling" meetings with those Tory Brexiteers this week, but giving little away, according to a Brexiteer source.
"It's all 'what does success look like to you?'," they said, suggesting Downing Street was trying to scope out the so-called bottom line for Leavers in the Tory party.
The Brexiteer source also agreed that the DUP would not be able to move any further than concessions already made.
"I can't see how they can sell a rebadged backstop," they said.