There are few things we love more than when the worlds of politics and entertainment collide, which is exactly what has happened this morning – and it's all thanks to Dwayne 'The Rock' Johnson.
The wrestler-turned-actor was appearing on Good Morning Britain to discuss the latest Fast And Furious film when – because of his surname – he was asked about Boris Johnson becoming the new prime minister. A tenuous link if we've ever seen one.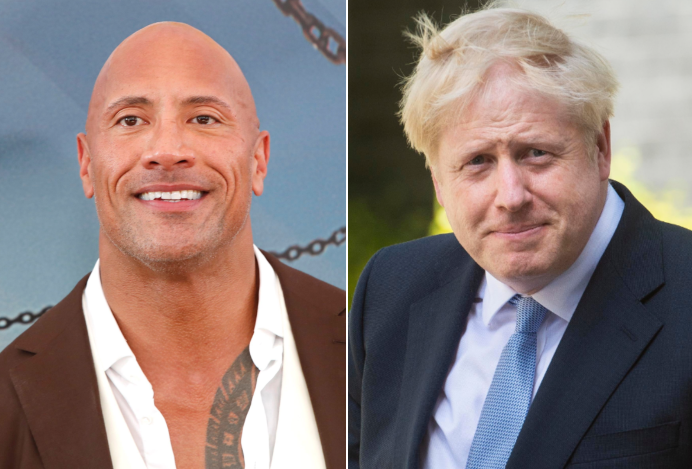 "He's family, by the way; you don't know that, but now all of Britain knows … he's my cousin," Dwayne jokily replied. "It's like looking in the mirror, every time I see Boris."
He then tweeted the gag too, writing: "Breaking: PM Boris Johnson is in fact my cousin (though we clearly look more like twins).
"Jokes aside, PM did say something in his speech I liked – 'the people are our bosses'.
"100% agree. The people/audience/consumer will always matter most. #ourboss."
At this point, it's fair to say The Rock's mentions blew up but sadly, we can't check the replies as he deleted his tweet within 15 minutes.
The actor then sent an update in which he distanced himself from the new PM.
"Well according to the people, maybe we're not related after all," he wrote, before a laughing face emoji.
Using a Hawaiian expression of gratitude, The Rock continued: "Big mahalo to my people who I can always rely on to give me the real talk and swift perspective & education on the individual I did not know. Tequila on me, Britain."
The latest Fast And Furious film, Hobbs & Shaw, is a spin-off from the main franchise and sees The Rock play Luke Hobbs while Jason Statham stars as Deckard Shaw.
It also stars Idris Elba, Helen Mirren and The Crown's Vannessa Kirby.