Dwayne Johnson had a surprise in store for a group of fans on a tour of celebrities' homes in Hollywood.
Posting on his Instagram page, The Rock revealed that last weekend, he encountered a tour bus full of celeb-spotters hoping to catch some A-listers around their properties in Hollywood.
And it seems he was in the mood to make some people's day.
"Alright, this is kind of funny," he explained, before he pulled up alongside the "celebrity homes and lifestyles" tour. "There's a tour bus here that always tours through my neighbourhood."
Winding down his window, he was met with immediate hysterical screams, as he asked the group: "Hey, you guys know where I can find The Rock?"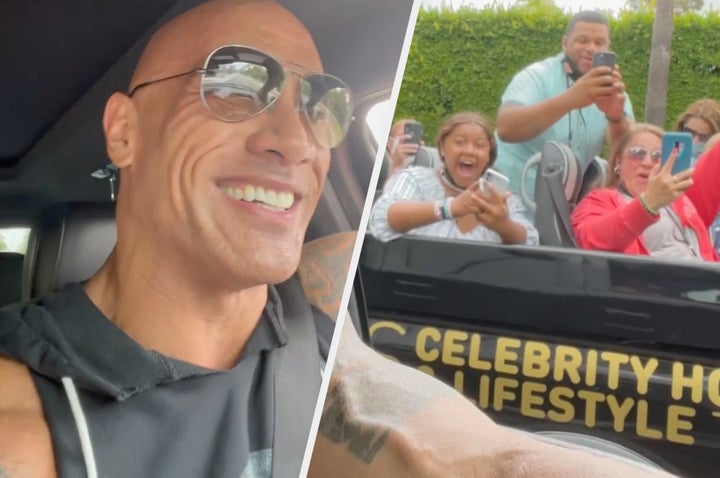 After briefly chatting with the tourists on the bus, in his usual charming way ("Everybody good? Hey, you're very welcome! You guys have a good trip. Love you, too!") the Jungle Cruise star pulled off declaring: "That was fun. A good way to start off my Saturday."
"One of the cool parts of fame and my job – makin' a few folks happy."
As well as his acting and former wrestling careers, Dwayne has made a name for himself in recent history for performing good deeds.