A new study published in the BMJ found the growth in use of e-cigarettes was linked to a higher rate of successful attempts to quit smoking in England.
It is thought that in 2015, use of e-cigarettes helped 18,000 people quit smoking in England.
The latest findings contradict concerns that e-cigarettes undermine motivation and attempts to quit smoking.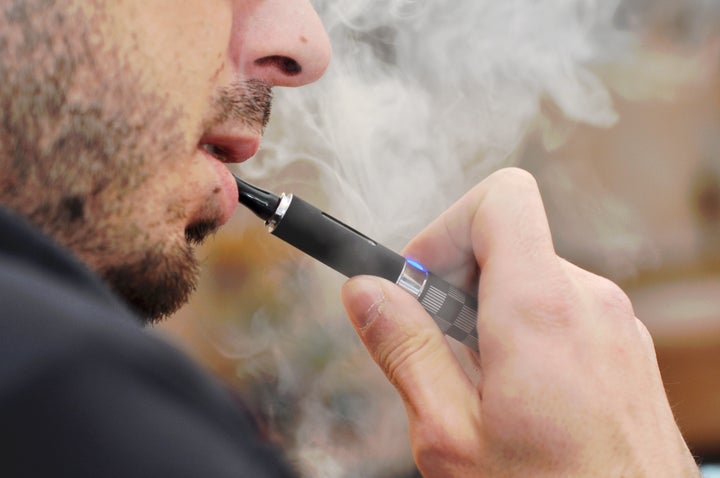 Researchers studied data of 43,000 smokers, aged 16 years and over, between 2006 and 2015. During this period, statistics on the use of NHS stop smoking services reported a total of 8,029,012 quit dates being set among smokers.
After analysing the data, researchers found e-cigarette use was associated with a higher rate of successful attempts to quit smoking.
While no clear evidence emerged for an association between e-cigarette use and rate of quit attempts, use of nicotine replacement therapy (NRT) bought over the counter, overall use of prescription treatment, or use of NHS stop-smoking services, the authors said the results "conflict" with concerns that using e-cigarettes "undermines quitting in general".
In a linked editorial, John Britton from the University of Nottingham, said the results suggested that "successful quitting through substitution with electronic cigarettes is a likely contributor to the falling prevalence of smoking".
He said that a number of potential factors may have influenced the results and "it therefore remains unclear whether, or by how much, the availability of e-cigarettes has influenced quitting behaviour in the UK".
Nevertheless, he noted that the significant year-on-year fall in smoking "indicates that something in UK tobacco control policy is working, and successful quitting through substitution with e-cigarettes is one likely major contributor".
"The challenge for public health is to embrace the potential of this new technology, and put it to full use," he concluded.
According to experts, a 40-year-old smoker who quits permanently can expect to gain nine life years compared with a continuing smoker.
He said: "There have been so many conflicting reports on the safety of e-cigarettes that it is difficult to make a definitive argument for or against using them as a smoking cessation tool.
"Anecdotally, in pharmacy, we have spoken to many patients who have had a huge amount of success when using them to stop smoking.
"We would be very interested in looking at e-cigarettes as another tool in the pharmacists' stop smoking arsenal, as long as they are proven to be safe and licensed for patient use."
A study by Harvard concluded that e-cigarettes posed a potentially deadly threat, after researchers discovered that 75% of flavoured e-cigarettes contained diacetyl, which has been linked to severe respiratory disease.
Related