The presenter has been absent from the ITV daytime show since the end of January, as he recovered from a double hip replacement.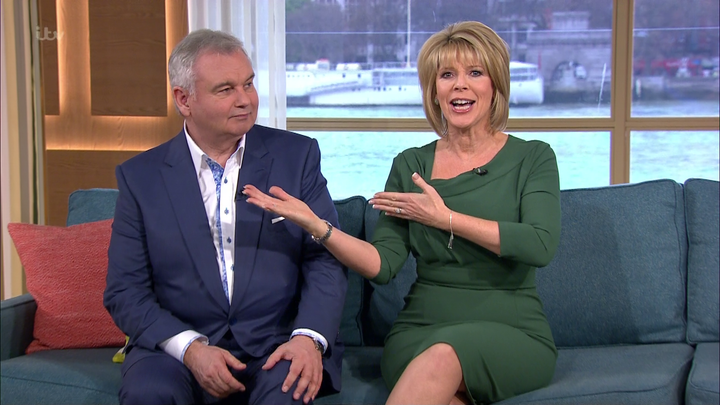 Delighted to be cured of the pain that had blighted his life for the last 20 years, Eamonn demonstrated the fact that he could now stand up straight - in comparision to his bend over appearance before his operation.
"Look, I can fully do all I'm supposed to do! There's no point overstraining, but I can do all the basic things required," he told viewers.
Ruth added, "And only one crutch occasionally."
"[I think] you look taller, you look straighter," she added.
Eamonn agreed, "I've an inch added I think!"
Clearly happy to be back on the sofa together, Ruth said, "I've had a few TV husbands sitting here with me - but now I've got the best back!", before she planted a smacker on her husband.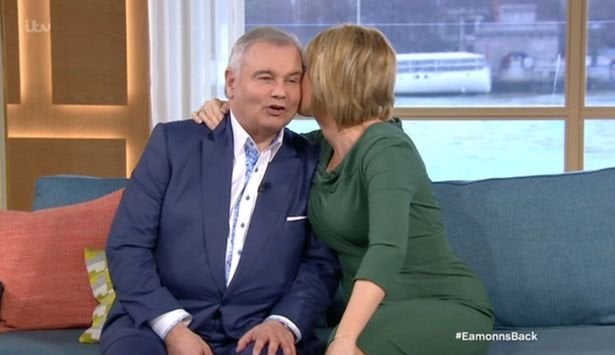 Offering advice to those who might be undergoing the same operation, Eamonn said, "If you are facing a hip operation - or two as in my case - there's light at the end of the tunnel, it can be done. Do your exercises, take your painkillers, and you will get through it."
Ruth added: "And be nice to your wife - who's only trying to help!" Looking outraged, Eamonn said: "You're the one who bought the bell!"
"Yes, don't buy a bell for a joke, because they will use it! It was a little joke but one that I fell foul of!" Ruth joked.
Eamonn previously made a guest appearance on the show during his sick leave, following the death of This Morning's agony aunt, Denise Robertson.
'This Morning' airs weekdays from 10.30am on ITV.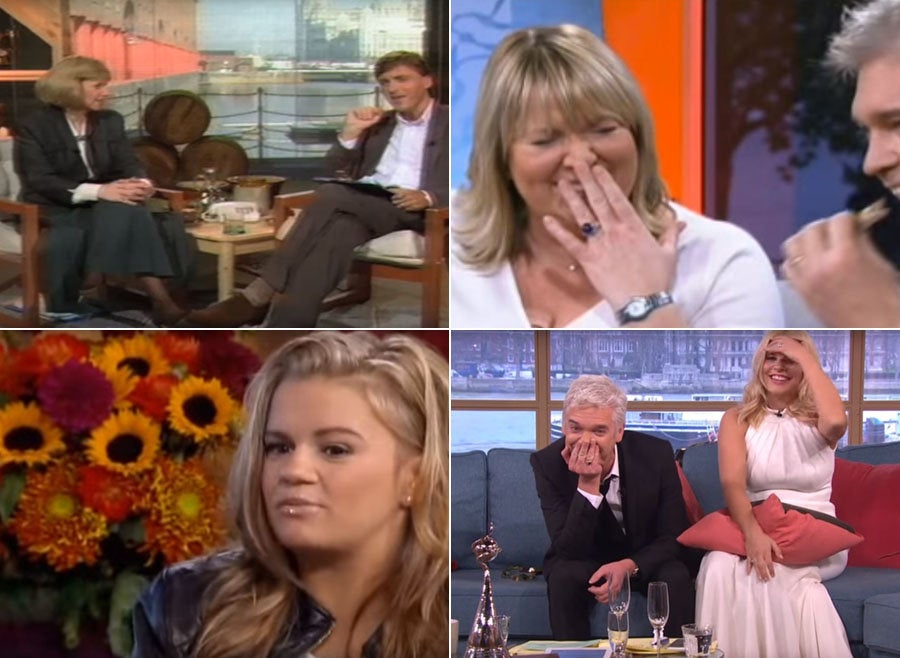 This Morning's Most Memorable Moments