Parents have called on the Early Learning Centre (ELC) to address the "gender stereotyping" in its advert for children's fancy dress costumes.
Mum Laura Benson, from Alcester, Warwickshire, screenshotted an email promoting fancy dress outfits from the retailer, which features girls dressed as princesses and ballerinas, with boys dressed as Spiderman, a wizard and a doctor who "saves the day".
"Oh my God I really thought we were starting to get past this shit," Benson tweeted on 12 February.
Let Toys Be Toys, a campaign urging the toy industry to stop limiting children's imaginations through stereotypes, also expressed their dismay at the advert.
"Girls are passive princesses while wise, smart, active boys save the day?" they tweeted.
Megan Perryman of Let Toys Be Toys, told The Huffington Post UK: "Many retailers are moving forwards with marketing toys in an inclusive way, so it's disappointing to see ELC use tired old stereotypes like this.
"This kind of marketing can make children think there are 'boys' things and 'girls' things.
"We'd love to meet up with them, as we have with other toy retailers, to talk about new ways they could appeal to a range of children, and build on the good work they've started with some great inclusive pics on their website."
Parents on Twitter expressed their disappointment with the advert.
However, one parent pointed out that she has seen Early Learning Centre tweet out adverts that challenge gender stereotypes, including the boy below looking after a doll.
A spokesperson for the Early Learning Centre told HuffPost UK: "At Early Learning Centre our aim is to offer a wide enough range to appeal to the many different tastes and play interests of little ones.
"We feature both boys and girls playing with many different toys and dressing-up outfits."
The spokesperson referenced a photo of a dolls' house featuring a boy and a tool belt featuring a girl on their website.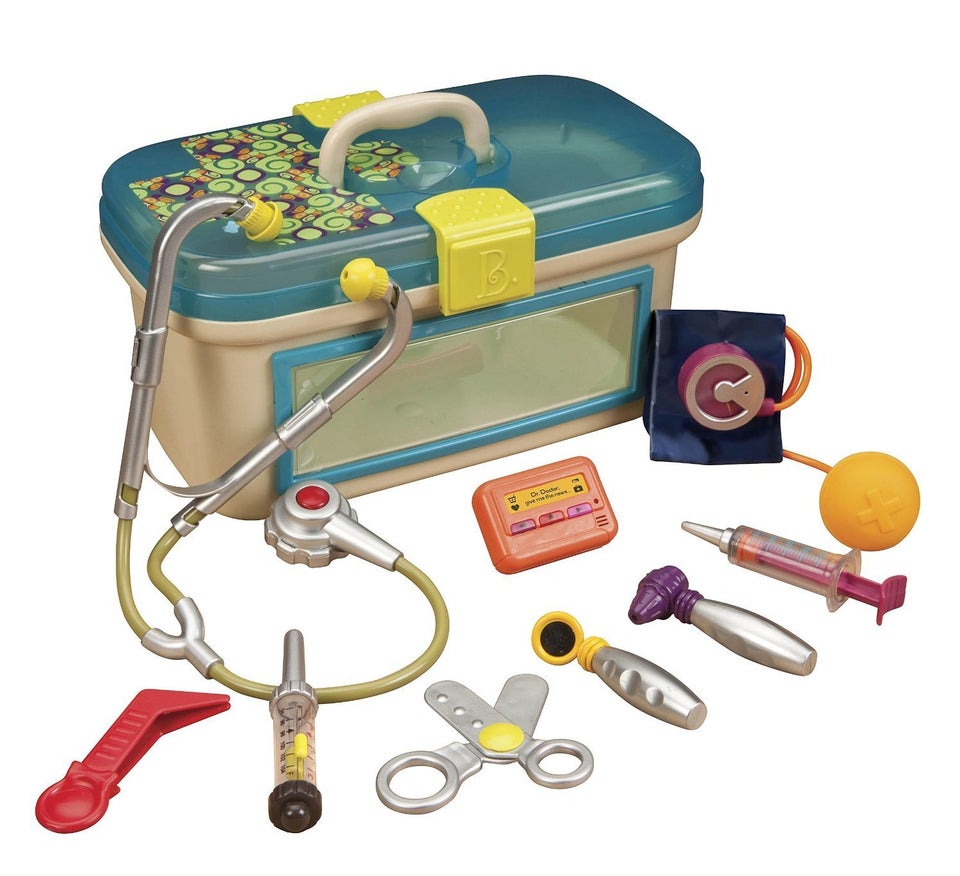 Classic Toddler Toys That Never Get Old