The UK's leading eating disorder charity has seen demand rocket by more than 70% through lockdown.
Beat, which helps thousands of people nationwide, said it had seen a 72% increase in contact across all Helpline channels in June this year compared to February.
Within the same time frame the organisation had also recorded a 96% increase in online support group attendance, and a staggering 229% increase in social media contact.
For people with eating disorders, a sudden change in routine – such as those sparked by the coronavirus pandemic – can trigger devastating setbacks in their recovery, Beat says.
Among callers' concerns are fears of not being not being able to carry out normal routines; being unable to access safe foods due to stockpiling and shopping restrictions; having to visit shops out of their comfort zone; worries about binge eating if they or someone they live with is stockpiling; and not being able to exercise if they need to self-isolate.
Katie Scott, 22, is in recovery from anorexia and was seven weeks into attending a daily clinic when lockdown came into effect.
Suddenly the 11 hours a day, five days a week she had spent at the centre were left empty, and the meal support and motivation sessions she had based almost two months around were replaced with a small booklet of advice.
"We've gone from having almost constant support to really not a lot at all," Katie explained. "It was very, very sudden – obviously we knew that coronavirus was around and we might have to go into lockdown but I think most of us thought that because it was a medical facility then the rules might be different.
"So it wasn't until the 23rd [of March] when they suddenly said: 'Oh my god, this is the last day – we have to close.' And that was it, we got sent home with a short booklet on how to manage through lockdown. Even then we thought it might only be six weeks.
"It's been really difficult – I do some online sessions for meal support and group meetings, but obviously they can't see what you're eating. It's a real opportunity for it to creep back in in a lot of ways."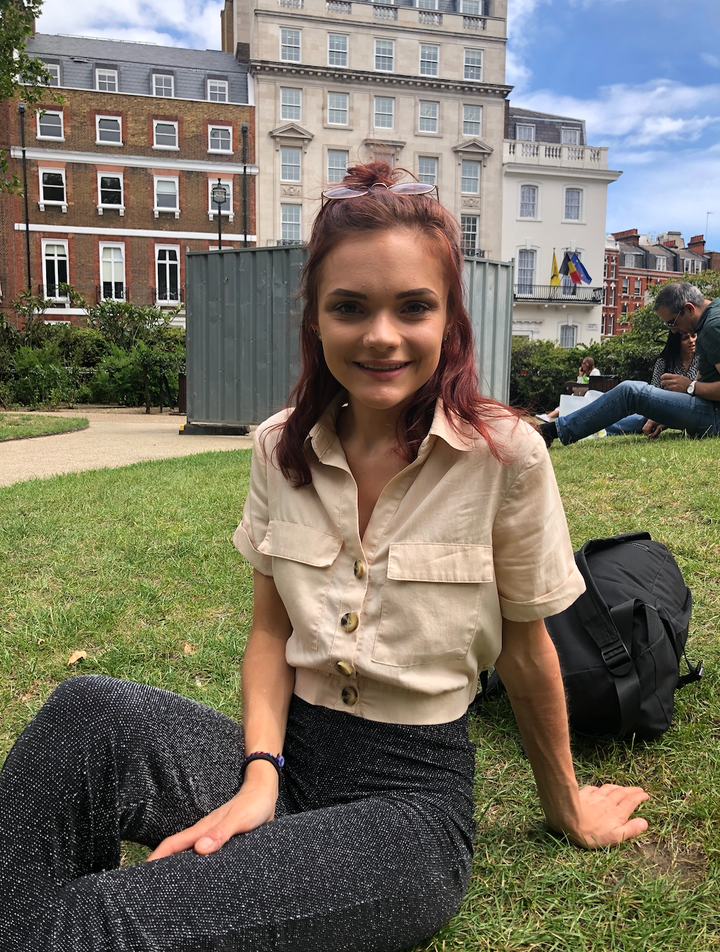 Scott continued: "In my case, and for a lot of other people at my clinic, it's been a real setback. There's no motivation."
"It's like: everything is so uncertain, but one thing you can be certain of is that you can lose weight because you know you're good at that kind of thing."
While pubs have reopened and shops have welcomed customers back, eating disorder clinics such as Katie's remain closed.
"No one has any idea when it's going to reopen," she said. "They've told us it could be weeks, it could be months, they don't know. It's made me feel really directionless.
"The whole uncertainty has made things really difficult in the first place, but the government definitely haven't helped by not giving any clarification.
"It feels like there hasn't really been any clear explanation as to why things have reopened, and why things would be different in a clinical setting. As clients those are the questions we are all asking but haven't been answered."
An NHS spokesperson insisted the health service had continued to offer face-to-face appointments and inpatient care for people with eating disorders "when needed" during lockdown.
The NHS has also used phone and video consultations, as well as online support.
"Our message to anyone experiencing poor mental health is: the NHS is here for you, so please help us help you, and come forward for the care you need," he said.
For many people like Scott, maintaining motivation is key to recovery. But with the future so uncertain and plans cancelled indefinitely, finding a distraction from food has proven much more difficult.
She explained: "It's been very difficult in terms of motivation. With a lot of mental health problems, one of the main things you are told to do to help yourself is to get out and see friends, go shopping, just get out of the house.
"It's all about being out and about and doing things to try and distance yourself from your eating disorder and remind yourself what life is normally like. Obviously a lot of those things we haven't been able to do which has meant that my own motivation, and other people's, has been quite low.
"Because the future has been so uncertain it's hard to have things to look forward to. You can't fixate on a goal like going to university or on a family holiday.
"It's been really hard to stay busy. You end up just focusing on the food because there's nothing else to distract from it at all. Distracting myself and trying to put other things in my life that aren't just sitting at home and eating has been a real, real challenge."
As furlough schemes set in and plans were cancelled, many people began spending more time on social media. With gyms closed, we were inundated with "fitness" content focused on staying in shape during lockdown.
But what might be an innocent post about a new workout routine for some, Katie explained, could be a huge trigger for those with eating disorders.
She said: "It's been really difficult to deal with because not only are you spending a lot more time on social media, you're being bombarded with fitness and diet stuff. It's prevalent a lot of the time, but it's there to an even greater extent at the moment.
"It's kind of a double whammy, because you're on it more, but also those kinds of posts are more visible too. Any eating disorder sufferer knows that if exercise is something they struggle with then they should really avoid it, and they will likely have been told that by their team.
"But if you're being confronted with those posts all the time you can start to think: 'Maybe I should be doing that. If everyone else is doing it then maybe it's OK.' It's really difficult to challenge that all the time as well."
Beat estimated that around 1.25m people in the UK are living with an eating disorder and, to deal with the huge increase in demand sparked by Covid-19, has set up dedicated support pages and a new online chat.
Beat's director of services, Caroline Price, said: "It is more important than ever that those with eating disorders feel supported as they cope with changes in routines, living situations and care plans – all of which have the potential to be incredibly triggering.
"It is not surprising that we have seen such a large increase in contact, but we are prepared to support anyone unwell and in need of help at this time."
For help and advice on eating disorders, you can visit Beat here or call their dedicated helpline on 0808 801 0677.