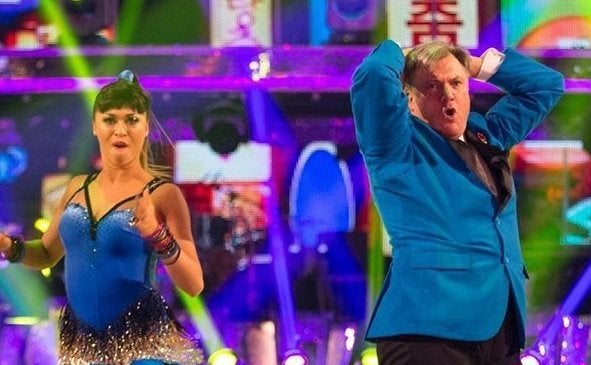 Ed Balls has revealed that he felt huge pressure to do his Gangnam Style dance perfectly in a bid to cheer up Britons depressed by Donald Trump's victory.
The Strictly Come Dancing star, who left the competition last week after 10 weeks of public support, said he had been inundated with pleas to put a smile on the country's face after the US Presidential election.
In an interview with HuffPost UK, the former Labour Cabinet minister also:
* revealed how trauma victims have been in touch to say the dance gave them a 'massive boost'
* says headteachers texted him to say he is now cited in school assemblies as an example of how to keep trying even when you start off badly
* is delighted children are copying his and Katya Jones' version of the dance in playgrounds
* denied the cast of Strictly had snubbed him socially
* says Tory voters gave him lots of backing on the show, but doubts they would vote for him as an MP
Balls, whose Gangnam performance on the BBC1 show has been viewed more than 600,000 times on YouTube, explained that he had been more nervous that week than at any other point on the programme.
"The one time when I really, really felt pressure was the Saturday after the American presidential election. I had gone in thinking am I really going to do the Salsa, Gangnam?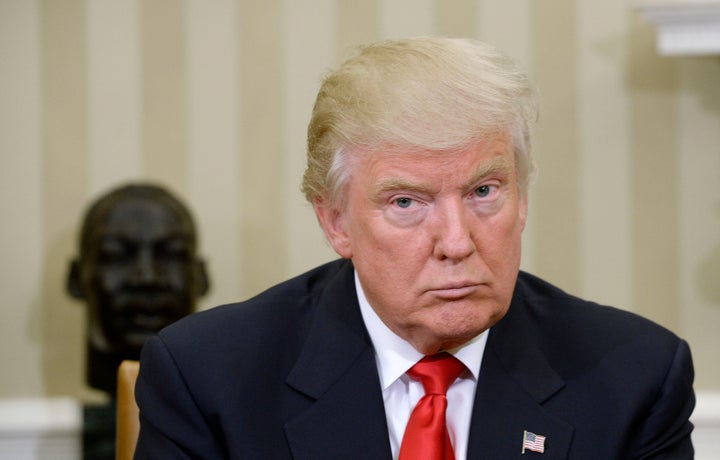 "Katya said on the Monday 'this is going to be epic'. Then the American elections came and people said 'oh my god, someone's got to cheer us up'. There was all this stuff on Twitter saying 'after the week we've had, it's got to be really good'.
"And so actually going out to do that one I was really cautious in the very first bit until you do the 'bang' moment.
"Because I was thinking there's such expectation inside here and out there, if I mess this up people are going to be really disappointed. And I can't afford for them to have something else go wrong. So I was really careful because I knew that after the bang, from then on it would be fine."
He revealed that when they first trialled the dance his aide had said 'oh my god, are you sure?' when he jumped over Jones in a key move in the routine.
The routine became so famous among the crew that Strictly hosts Tess Daly and Claudia Winkleman came to see it two days before the programme aired. Both gasped when they saw it.
Balls clarified newspaper reports that he had felt snubbed by fellow Strictly contestants after rehearsals.
"That was entirely me, made up. I had gone on Radio 1 with Nick Grimshaw to do an interview. He says to me, does everyone go out clubbing all night?
"I said 'I think they do, but they never invite me, but I am twice their age. Now I think about it, maybe they're all slipping out'. He said we'll take you out. And I said it's got to be proper, hard techno-house all night.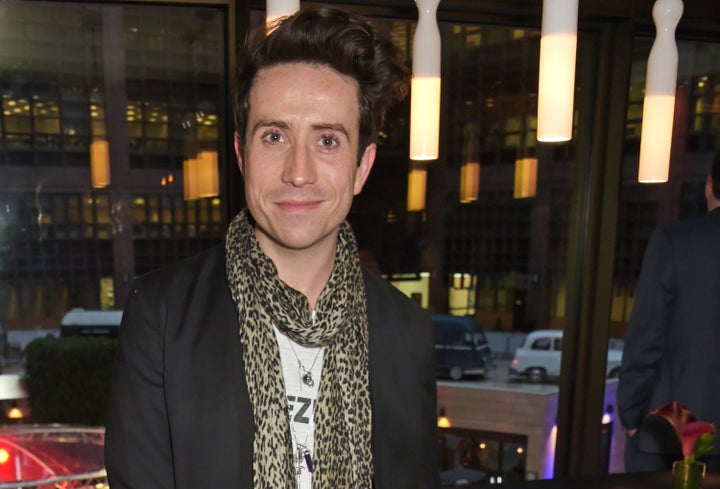 "So it was a jokey, tongue-in-cheek thing. The next morning it becomes in the Express and the Mail 'Balls: the cast goes out without me'."
Balls said that fellow contestants were taken aback when they next saw him.
"They said 'Ed, we don't go out either! We all go to bed, we are all knackered!' So you realise that everything you say about Strictly is taken so literally."
Asked for to recall his favourite responses from the public to his performance on the show, Balls said: "The really nice thing. There are so many, it's hard to separate them out.
"You get lots of people who are recovering from trauma, for whom a 20-second video of us is a massive boost.
"I get emails and texts from headteachers who have used me and Katya on Strictly as assembly subjects about working hard, trying your best, getting better, you don't have to be the best at the start to improve.
"And lots and lots of video people are sending of kids practising Gangam style in their front room, two-year-olds throwing themselves through their older brother or sister's legs.
"There are kids in playgrounds doing 'Gangnam legs'. And that's quite nice. To get to the point where kids are enjoying having fun mimicking and pretending to be me and Katya doing Gangnam, in the way I pretended to be Jimmy Hill or John Cleese in the playground in primary school 40 years ago, that's a nice thing.
"It's one thing to be a politician having Mike Yarwood or Rory Bremner doing impressions, but it's a different thing to have kids doing that in the playground."
Balls also revealed that had plenty of Strictly support from Tory voters, not just from former PM David Cameron and former Chancellor George Osborne.
"I get loads and loads of emails from people saying I'm a Conservative voter but I'm voting for you and you've done really well. Strictly is a show where it doesn't matter if you are Man City or Man Utd, Tory or Labour, it removes that.
"But would they say I so love you on Strictly, that I'll no longer vote Tory at an election?"
He added that another politician with a huge public appeal was finding life difficult in Government.
"Is Boris Johnson getting a fairer hearing than he otherwise would, now he's Foreign Secretary?"