Ed Miliband returned to the political frontline but continues to be haunted by the spectre of his older brother, David.
The former Labour leader went to the back benches after losing the general election just over a year ago, but mounted a comeback on BBC's Question Time ahead of the June 23 referendum.
However, despite being Labour leader for five years, one panelist called him 'David'. Twice.
The mix-up came from Dreda Say Mitchell, a writer and columnist who backs 'Brexit' amid fears over the democratic deficit.
Mitchell: "Are we saying David, as a country we are the fifth largest economy ..."

Miliband: "It's Ed, actually ..."

Mitchell: "Sorry, Ed."
She was clearly mortified.
As the debate moved on, but still on the theme of the EU referendum, the writer again accidentallly referred to Miliband the elder.
"Just go with 'you there', it would be easier," quipped Miliband, adding his mum makes the same mistake.
David Miliband, the former Foreign Secretary, quit as an MP soon after the Labour leadership defeat of 2010 and is now running the charity International Rescue in New York.
Question Time, hosted by David Dimbleby, was held in Ipswich with panelists Tory MP David Davis, Caroline Lucas, the Green MP and Steve Hilton, David Cameron's ex-'guru'.
Related
Before You Go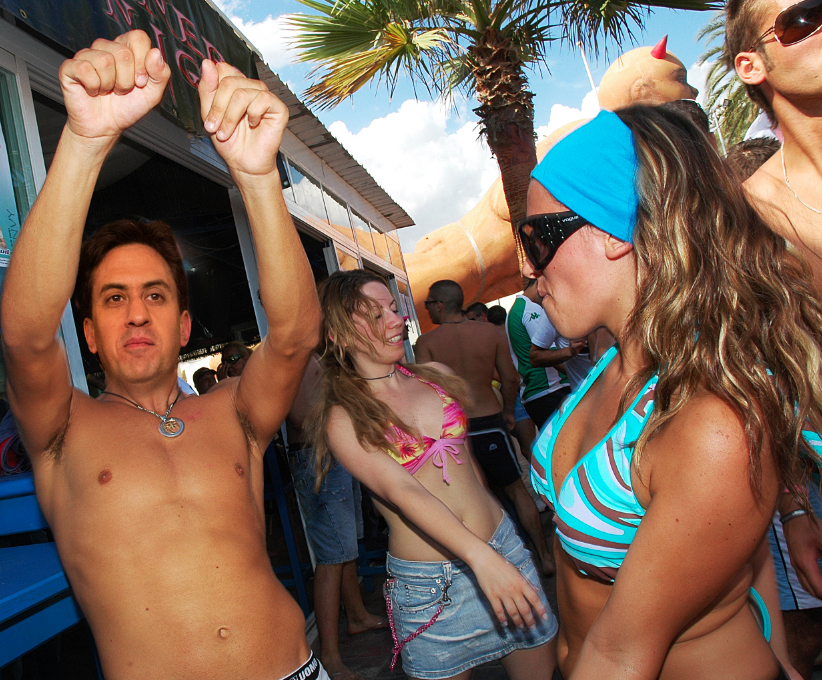 The Best of HuffPost political photoshops