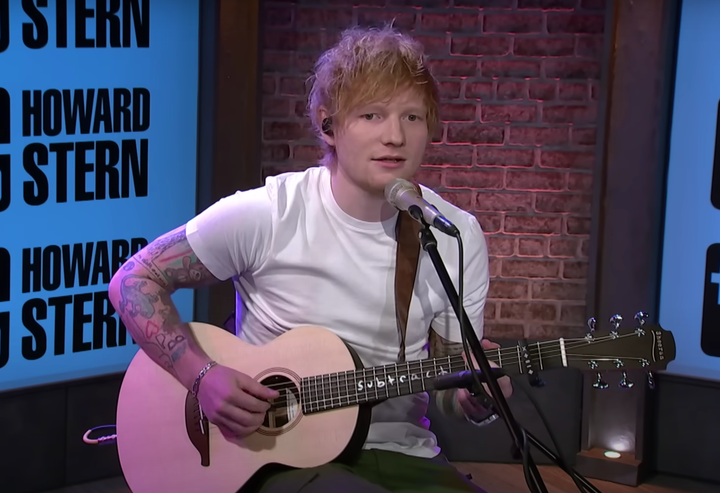 One key moment that really got people talking during Ed Sheeran's recent lawsuit was a report that the singer at one point serenaded those in court in an attempt to prove he didn't copy aspects of Marvin Gaye's Let's Get It On while putting together his own hit single Thinking Out Loud.
Earlier this month, a jury ruled in Ed's favour after he was accused of violating the copyright of the 1973 classic by the family of Ed Townsend, who co-wrote Let's Get It On.
While on the stand, Ed apparently whipped out his guitar to perform a medley of songs to highlight similarities between them.
Sadly, though, there were no cameras in court, so we never got to see the surreal moment play out. However, during a new interview on Howard Stern's US radio show, the Castle On The Hill singer has now demonstrated exactly what he did to state his case.
"I read in the paper that you sat down with the jury and you took out your guitar and you said, 'you think I ripped off this song? I'm going to play you something now and show you how similar things can be'," the host began. "What did you play to that jury?"
Ed then sang the opening line of Thinking Out Loud, followed by a mash-up of Have I Told You Lately, People Get Ready, You're Still The One, Just Like A Woman and My Girl.
"There were 101 songs that [had that chord sequence]," Ed insisted. "And that was just scratching the surface.
"And what I was saying is, like, 'yes, it's a chord sequence that you hear on successful songs, but if you say that a song in 1973 owns this, then what about all the songs that came before?
"We found songs from, like, the 1700s that had similar melodic stuff, and then there were huge songs in the 50s and huge songs in the 60s. No one's saying that songs shouldn't be copyrighted, but you just can't copyright a chord sequence. You just can't."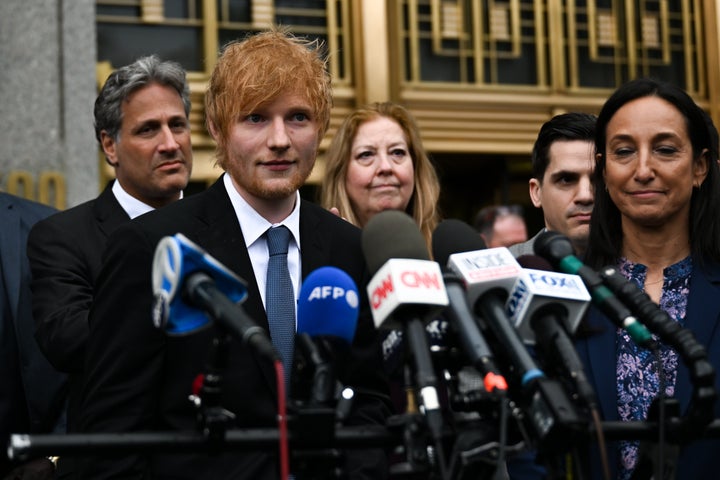 Ed added: "I'm really glad it's over, man. It was, like, eight years of that. And this is my livelihood, this is the thing that I've worked my entire life to do. To have someone disbelieve it and diminish it and say that you've stolen it, I really felt like I had to take a stand.
"And either way, you lose. You spend god knows what to win the case, and you don't get that back. And if you lose the case, you lose.
"Then there's also the stain on your reputation for the whole of your life, there's always a question mark of, the headline of, 'Ed Sheeran stole this…'. That doesn't go away. So you have to sort of take that risk of, 'I'm going to go really public with this, take it to court, and hope for the best, basically'."
Last year, Ed faced a similar lawsuit over accusations he and his co-writers ripped off the 2015 single Oh Why by Sam Chokri and Ross O'Donoghue on Ed's signature tune Shape Of You.
In that instance, a judge also ruled in Ed's favour, stating that the writing team on Shape On You had neither "deliberately nor subconsciously" copied a section of Oh Why while creating their tune.