A Twitter account thought to belong to the Australian boy who egged Fraser Anning on Saturday in protest of his comments about Muslim victims of the mass shooting in New Zealand has been suspended.
But on Sunday a Twitter account bearing his name and the same handle as his Instagram account, was blocked on the platform. HuffPost UK has been unable to verify the account.
A number of social media users questioned why this had happened when Anning's account was still active despite making highly controversial remarks about the massacre.
Twitter has been contacted for comment.
A statement from Queensland Senator Fraser Anning, posted on Twitter, read: "while Muslims may have been the victims today, usually they are the perpetrators".
His Twitter account still contains a number of provocative comments, including an unsubstantiated claim about Sharia Law in the UK.
On Saturday whilst speaking to the media in Melbourne, Connolly apparently filmed himself on camera, approaching Anning from behind then cracking an egg on the senator's head.
Anning the turned around and landed at least two punches before Connolly was roughly wrestled to the ground by security guards.
Although he did not post about the incident on Instagram, Connolly's last post from February currently has over 200,000 like and thousands of messages praising his actions.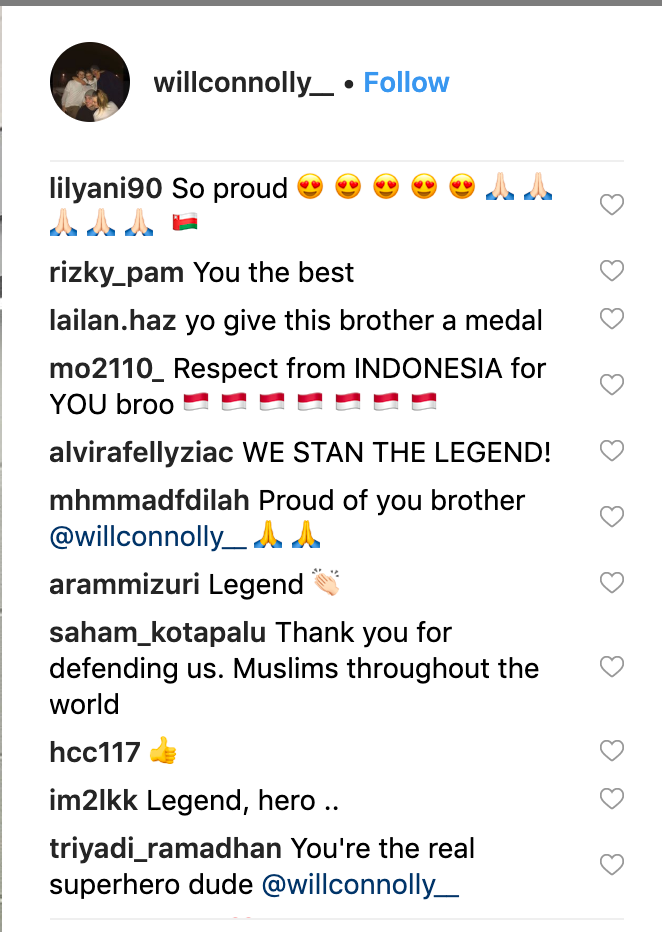 Later on Saturday, Anning was filmed trying to board a plane whilst being heckled by more protestors.
New Zealand Police Commissioner Mike Bush said on Saturday that 36 people remain in Christchurch hospital, two of whom are critical. One child is at Starship, a children's hospital in Auckland.
Bush said the 50th victim was discovered as investigators began the process of moving bodies from the two Christchurch mosques on Saturday.