Thankfully the situation was resolved without anyone being harmed, but a quick look at some of the other things people have done to win the attention of their other halves paints a very different picture...
1) The man who staged his own death for a wedding proposal
This was the conclusion 30-year-old Russian, Alexey Bykov, inexplicably came to when proposing to Irena Kolokov.
Expecting to be meeting a usually-unbloodied Bykov, the poor fiancée-to-be was instead greeted with this...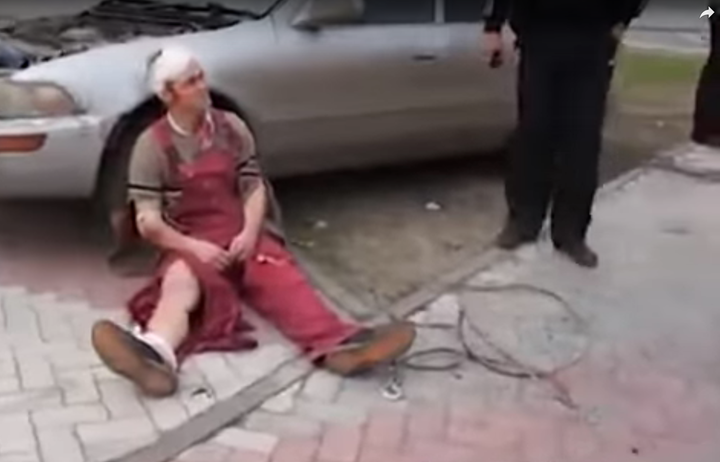 Remarkably, after being chased down the road by what was essentially a zombie wielding flowers and a ballon, she said yes.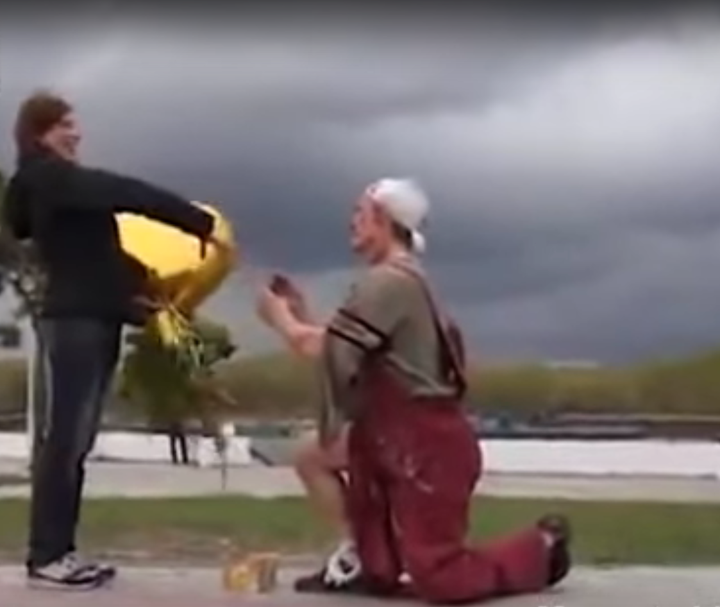 2) The man who spelled out his love with 120 tonnes of shit
A farmer in love with access to loads of animal shit.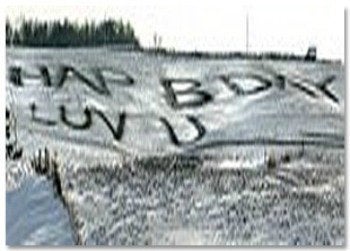 So when he had to wish his much-loved wife a happy birthday he did the only logical thing.
3) The man who tried to win back his ex by deliberately being shot
When she won't return your calls and her parents refuse to tell you where she's living, there's only one sensible option.
And it is definitely not getting your friend to shoot you in the arm in exchange for medication.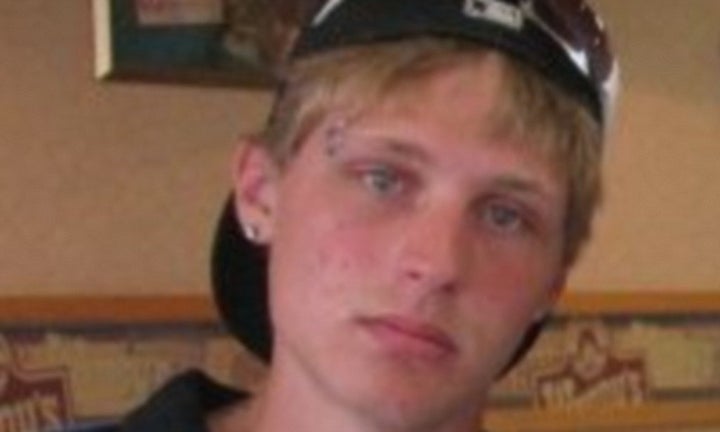 Rather than the expected outpouring of sympathy from his girlfriend, Cardella received a lengthy hospital stay and the knowledge he had coerced his friend into two years' probation and 100 hours of community service.
4) The man who stole a bit of the moon so he could have sex on it
Full credit for ambition on this one.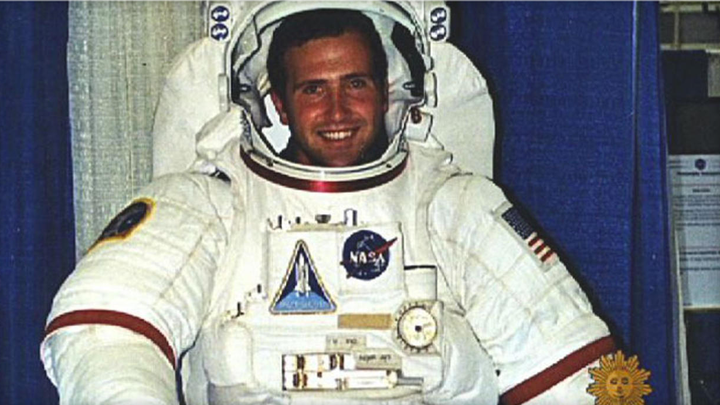 He said: "I mean, the simple answer's to say that I did it for love. I did it because I wanted to be loved. I wanted someone to know that I'd literally cared about them that much. And to have the symbol there to remind them of it."
And he made the most of them, putting the moon rocks under the blanket while they made love.
He added: "Yeah. I never said anything, but I'm sure she could feel it. She never said anything directly, either, but it was more about the symbol of what we were doing - you know, basically having sex on the moon."
5) The woman who set her husband's crotch on fire because he wanted to sleep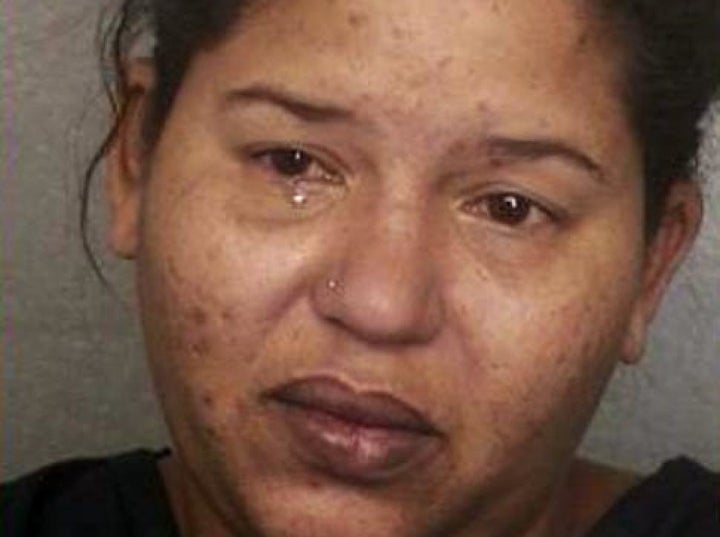 In 2010, Sheldon Gonzalez returned home from work in and much to the chagrin of his girlfriend, went to sleep on the sofa.
The Florida man said with surprisingly chipper understatement: "I just felt the heat in my groin area and I just reacted and she was right over me.
"You tend to, like, get upset when somebody (sic) trying to harm the family jewels!"
6) The woman who cut off a tattoo and mailed it to her ex's house
One day in 2014, Stuart "Chopper" May told his girlfriend he was moving out to take a job in Alaska.
He was in fact, upping sticks to London to move in with a girl he'd been having an affair with for six months.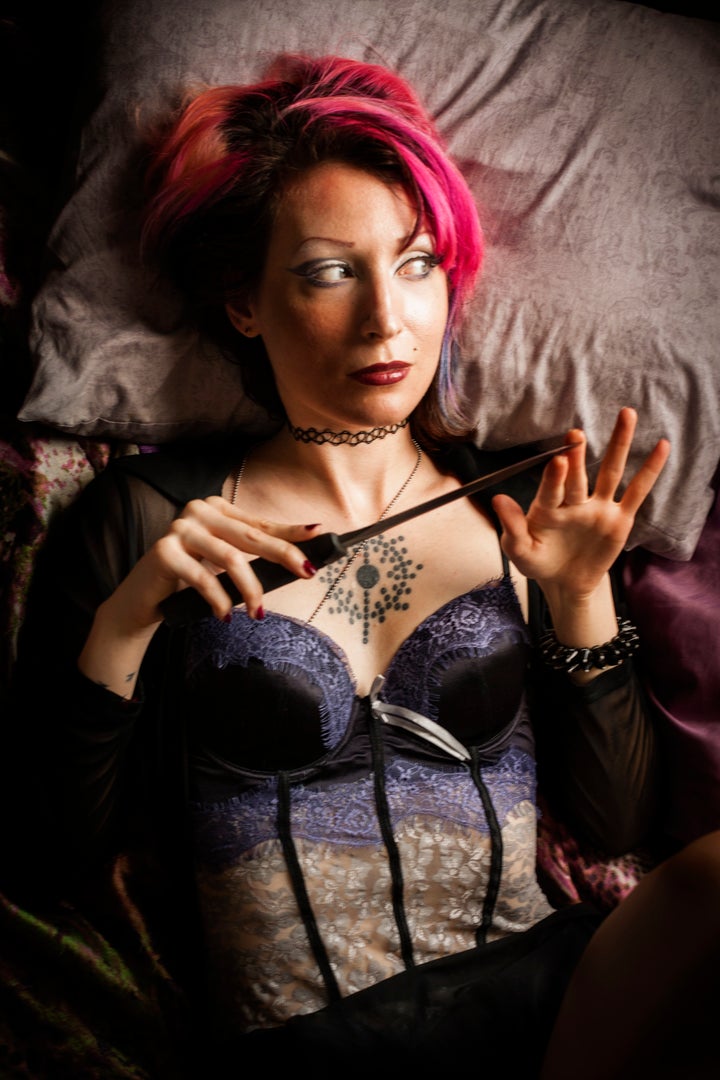 Then she mailed it to him.
She said: "I packaged it up so it really did look like a present. I even used different handwriting so he'd have no idea that it was me.
"I can't imagine what his reaction was. I wish I could have been there to see it."
7) The man who staged a KKK hate crime to scare his wife into staying with him
On a November day in 2011, Donna Williams and her husband, LB, were confronted by a burning cross on their lawn.
Two days later a note signed "KKK" was taped to their front door which said she was being watched and that she "better not leave that [N-word]."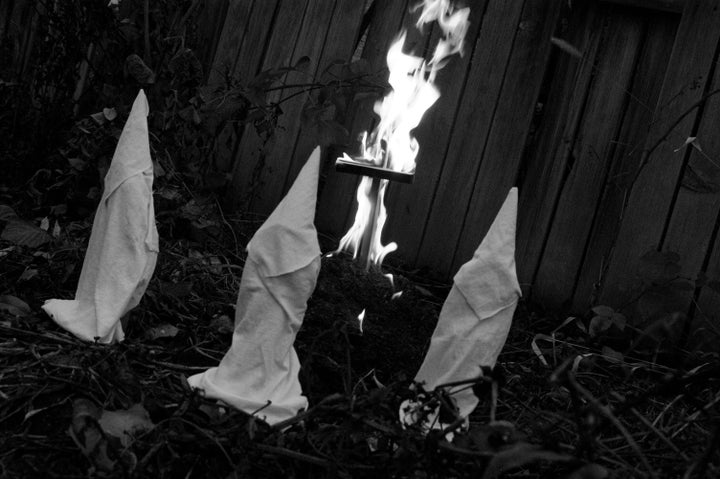 What didn't add up was that LB is black and Donna is white.
She said: "When did the KKK start supporting black and white, interracial marriages?"
It later emerged LB had staged both events in an attempt to stop her filing for divorce.
Unsurprisingly he was arrested.
Related