Images showed what appeared to be part of a seat, as well as a life jacket.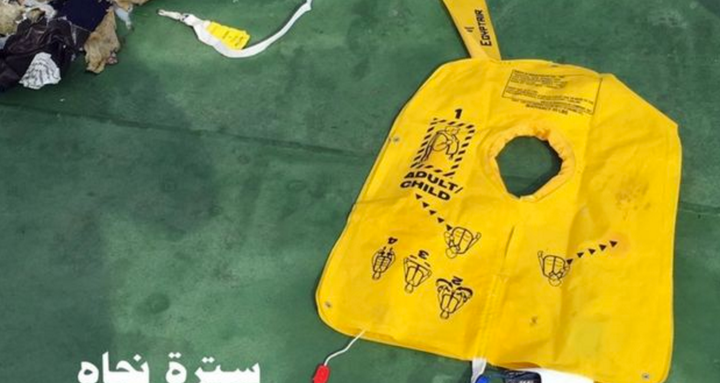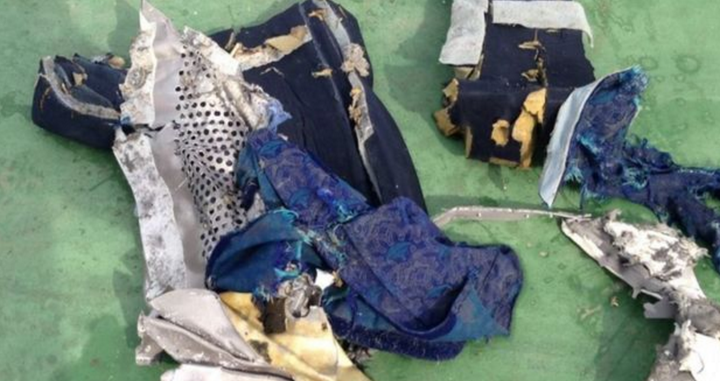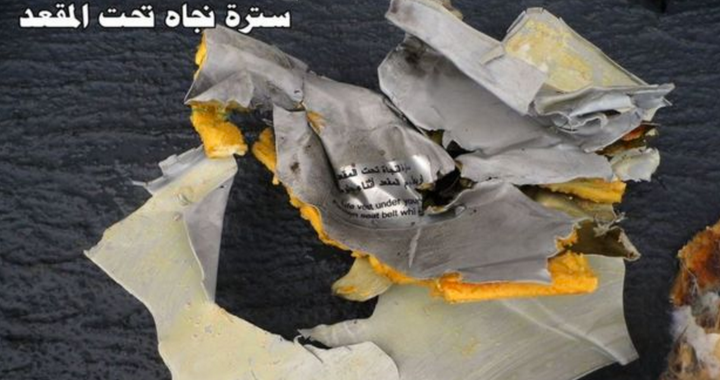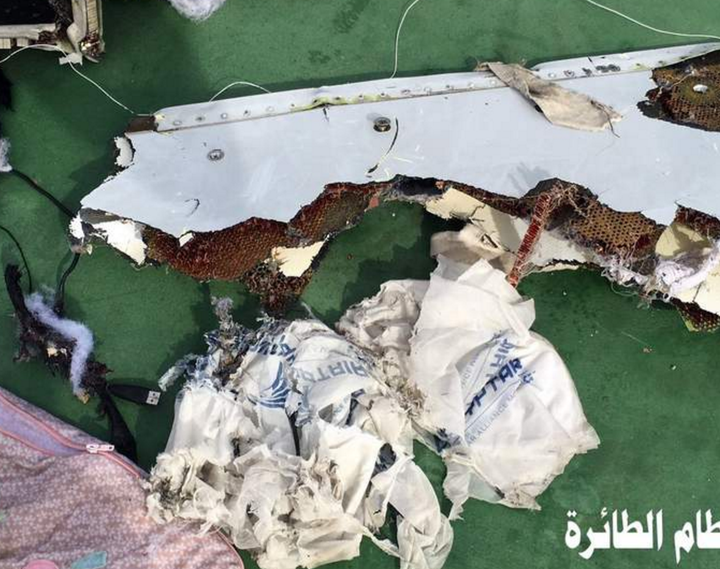 The news comes after it emerged that smoke was detected in the toilet and electrics of the plane minutes before it crashed.
Spokesman for the French air accident investigation agency, Sebastien Barthe told the Associated Press that the plane's automatic detection system sent messages indicating smoke a few minutes before it disappeared from radar.
He said the messages "generally mean the start of a fire."
He added: "We are drawing no conclusions from this. Everything else is pure conjecture."
The Airbus 320, which was carrying 66 passengers and crew from Paris to Cairo, disappeared from the radar at 2.45 am local time on Thursday morning.
No distress call was made by the pilots.
The 56 passengers on board included one Briton, 30 Egyptians, 15 French, one Belgian, one Iraqi, one Kuwaiti, one Saudi Arabian, one Chadian, one Portuguese, one Algerian and one Canadian.
There were 10 crew members including three security guards.
Related