The elf is back, there's no hiding from it. Unless, of course, you're steering clear of the festive tradition – but if you clicked on this article, our guess is that's not the case.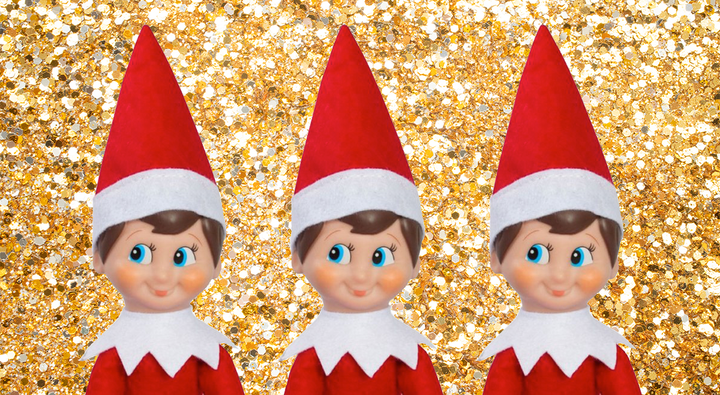 If you need a helping hand to get creative, we're here to make things easier. At the beginning of each week in December, we'll share seven ideas you can use for that coming week.
1. Toasty elf
Okay so you waste a piece of bread, but this is an easy win for week one!
2. Chatty elf
No fuss here, just an elf on the phone – prop it up next to your mobile phone if that's easier.
3. Smelly elf
For the kids who love a bit of toilet humour.
4. Trouble elf
Perhaps one that'll take a little longer (and maybe for the older kids). You'll need: masking tape, a few figurines, and a set-up by the oven.
5. Messy elf
Grab a few Christmas decorations and some flour, and make your elf's very own "snow" angel.
6. Bookshelf elf
Here's an easy one – prop it up on the bookshelf alongside the Elf on the Shelf book.
7. Surprise elf
"It's me!" Grab an old cardboard box and get your elf bursting out to say hello.