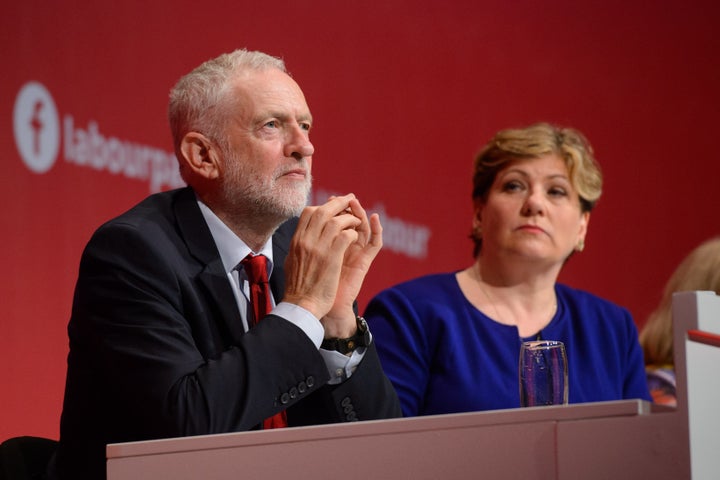 Labour's Emily Thornberry has categorically ruled out backing a second Brexit referendum, declaring a Jeremy Corbyn government would have to "do as instructed" by the British people in the 2016 EU vote.
In her strongest remarks yet on the issue, the Shadow Foreign Secretary told a private meeting in Islington that the party had to uphold the Leave vote "as much as it breaks our heart".
Thornberry also said she disagreed with former Cabinet minister Justine Greening, who this week called for a 'People's Vote' with three options -approving the Government's Chequers plan, a 'no deal' Brexit and staying in the EU.
Her comments came at a meeting of Corbyn's local Islington North constituency Labour party on Wednesday night, which also rejected pleas from activists for a fresh referendum.
Motions calling for a 'People's Vote', backed by an alliance of left wingers and centrists, were tabled but failed to win enough support as supporters of the Labour leader said that any move to shift the current party policy on the issue would be seen as 'anti-JC'.
Corbyn, whose Shadow Cabinet have studiously avoided committing the party either way on a new referendum, was present for the entire discussion on Brexit.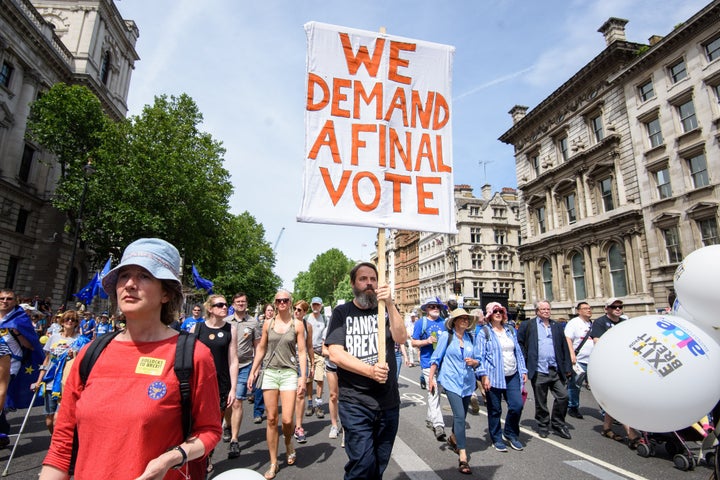 More than 100,000 people turned out for a 'People's Vote' march in London in June and the idea is gaining support in local Labour parties.
Deputy leader Tom Watson repeated last week Corbyn's line that Labour was not "calling for" a new plebiscite, but could not rule one out.
Thornberry, whose own seat neighbours Islington North, made a speech rounding on the idea that the country needed either a cross-party 'Government of National Unity' or a referendum to sort out the UK's exit from the EU.
"What we need is not a Government of National Unity, what we need is not a second referendum - we need a general election. That's what we need," she said.
"We need to have a Labour government that will be pragmatic. That will turn up in Brussels and say 'the grown-ups have arrived'. Let's work out what we are going to do.
"We have to leave, we don't want to leave, we weren't the liars, we weren't the manipulators, we didn't have any lies on the side of buses, we weren't pushing to leave the European Union, we were campaigning to remain in the European Union.
"We are internationalists and we believe that we are European. The trouble is we went ahead and had a referendum and we lost it and overwhelmingly, above everything else, we are Democrats, so we have to do as instructed - as much as it breaks our heart."
Thornberry appeared to take a more flexible approach in January, when she said that "at the moment" a second referendum would not be appropriate.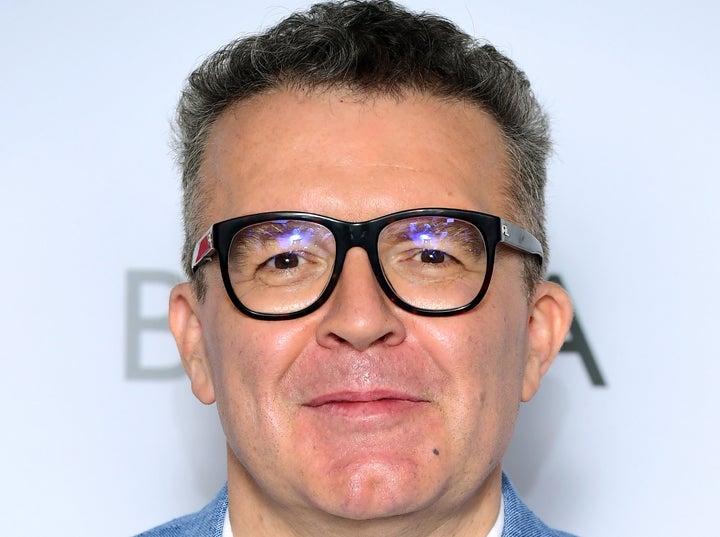 Last week Watson told BBC Radio 4 that the current "chaos" in the Tory party meant that there may be no Parliamentary majority for Theresa May's Chequers compromise plan for Brexit.
"Even though we'd prefer a meaningful vote in Parliament – and I have said many, many times it's highly, highly, highly unlikely we will support a people's vote, and we have not called for it – we haven't taken that off the table.
"Because there are a rare set of circumstances where Parliament just can't make a decision on it and, in those circumstances, you'd keep your options open."
Demands for a 'People's Vote' on the final Brexit deal hammered out with Brussels have intensified in recent months and Greening has been joined by 'Remainer' Tories Anna Soubry and Dominic Grieve in backing the idea.
No.10 firmly dismissed the proposal but the Liberal Democrats, SNP and large numbers of Labour activists want a fresh vote because the original EU referendum did not specify which type of Brexit the UK would get.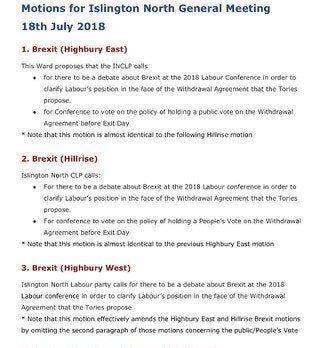 At the Islington North meeting, some activists tabled motions calling for a full Brexit debate at this year's party conference in September, as well as a new referendum.
However, supporters of Corbyn said that to pass them would send the wrong message.
"Think how it would look if this CLP passes this," one said. Another said the most important thing was to continue to have faith in the leadership and the Shadow Cabinet.
The People's Vote campaign is trying to get as many local parties as possible to table motions for conference.