The shadow foreign secretary has accused the Labour Party hierarchy of trying to "quash" Jeremy Corbyn's leadership "and put the members back in their box".
And she accused some in the party of doing their "level best" to deny the flood of new members and supporters the equal chance to make their voices heard in the looming leadership contest.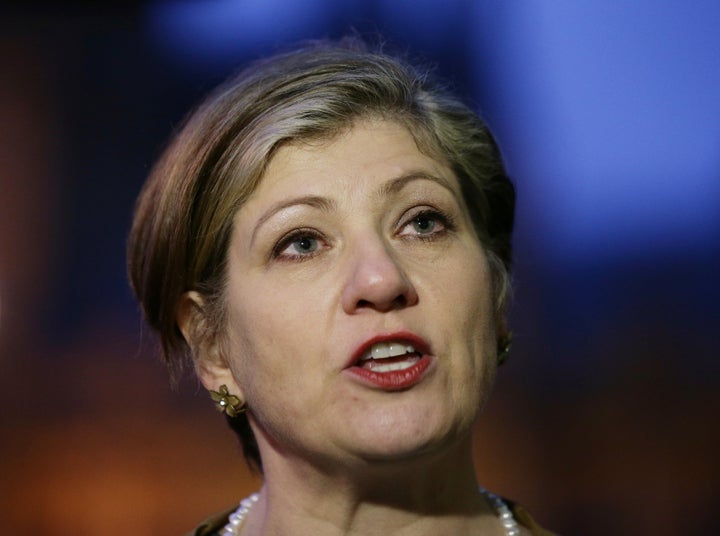 The Labour MP, whose Islington South constituency borders Mr Corbyn's in Islington North, launched the outspoken attack in a Facebook post to local party members.
It comes amid continuing division and bitterness within the party as Owen Smith takes on Mr Corbyn in the leadership contest.
She confirmed she will be voting for Mr Corbyn in the upcoming election and hit out at the failed High Court bid to stop him being placed automatically on the leadership ballot papers.
Mrs Thornberry wrote: "Here we are now, less than a year after Jeremy's overwhelming victory, and the party hierarchy – through decisions of the National Executive Committee - is attempting to overturn that result, quash Jeremy's mandate, and put the party's members back in their box.
"And they are doing so in the most naked way.
"I was disgusted to see the attempts to try to stop Jeremy from getting on the ballot. And then, if that wasn't bad enough, hundreds of thousands of fully paid-up Labour party members were excluded from taking part in the election, having been told the opposite when they joined.
"Third, your membership fees were spent on securing that decision through the courts. And then lastly, registered supporters, who had been told they could be involved in the leadership election, were then told that they must increase their donation to £25 within two days to remain eligible for a vote."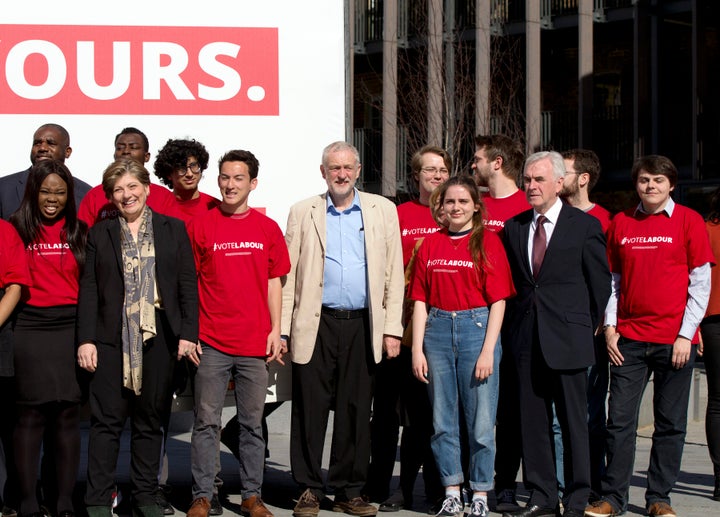 She added: "In short, some people have done their level best to deny the party's full membership a fair and equal vote in this contest, or even the chance to make their voices heard.
"Instead of welcoming the enthusiasm of our new members, instead of celebrating the strength of our mass membership, they have been behaving as if it is something to be afraid of."
She accused sections of the Labour Party of "turning their back" on the surge of new members and supporters who have signed up to the party rather than harnessing their energy.
And she said that in the wake of the historic Brexit vote it is more important than ever for the party to unite and present a viable opposition.
She wrote: "I believed that this was a time for people to unite and think of the country, not to turn inwards and indulge in a coup attempt against a leader elected with an overwhelming mandate less than a year ago."
"It will therefore come as no surprise to my local party to learn that, having remained totally loyal to the democratically-elected leader of our party since his election, I will stay loyal to Jeremy during the contest that has arisen from that coup, and he will have my vote in this election."
And she warned the growing divide between the party hierarchy and its members could see the Labour Party repeat mistakes made under Tony Blair when the rank and file members were left "alienated, demoralised and ignored".
Her comments come after shadow chancellor John McDonnell accused Labour officials of carrying out a "purge" of Mr Corbyn's supporters after a prominent union chief was suspended.
Mr McDonnell said the decision to suspend bakers' union chief Ronnie Draper was "shocking" and accused party officials of "double standards".
He said: "Labour party members will not accept what appears to be a rigged purge of Jeremy Corbyn supporters. The conduct of this election must be fair and even-handed."