The United Arab Emirates warns its citizens not to wear national dress aboard after one of its citizens was injured as we was arrested by police after he was reported as "pledging his allegiance to Isis".
Ahmed al-Menhali was wearing the traditional long white robe at a hotel in Avon, Ohio, when he was detained by police.
Sky News featured audio from a phone call in which a woman called the police on behalf of her sister who worked at the hotel. She claimed that there was a man with multiple "disposable phones" who was "pledging his allegiance to Isis".
A video of al-Menhali being arrested was later by published by WEWS News, in which he could be seen being forced to get to the ground by armed police outside the hotel.
He can be heard asking what is going on repeatedly as police restrain him.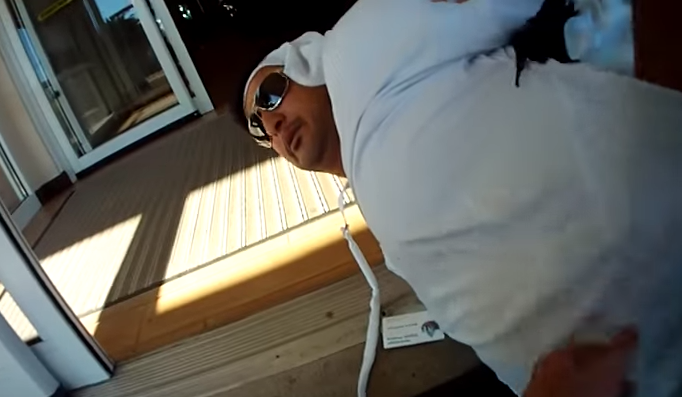 The incident has prompted the UAE's interior ministry to warn its citizens not to wear traditional dress and later to advise people to respect bans on the full-face veil where it is in place in areas like Europe.
Al-Menhali suffered injuries in the incident on Friday and is thought to have possibly suffered a stroke, according to Al Jazeera.
"They pressed forcefully on my back. I had several injuries and bled from the forceful nature of their arrest.
"I didn't think they were there for me. I assumed there was some sort of training exercise or event at the hotel but I was shocked to see them barge at me."
He added that he always wore traditional dress on his travels but that he had never had an experience like this before.
The BBC reported that Avon's mayor and police have have since apologised to Al-Menhali.
They have also been invited by local Muslim community leaders to break fast with them as part of the holy month of Ramadan.