New figures from the Office of National Statistics have shown that emissions from motor vehicles have actually dropped 12% in the four years between 2012 and 2016.
The drop comes as governments around the world, including the UK, have started to impose stricter regulations on the emissions being produced by cars including tougher penalties on older cars, especially diesel vehicles.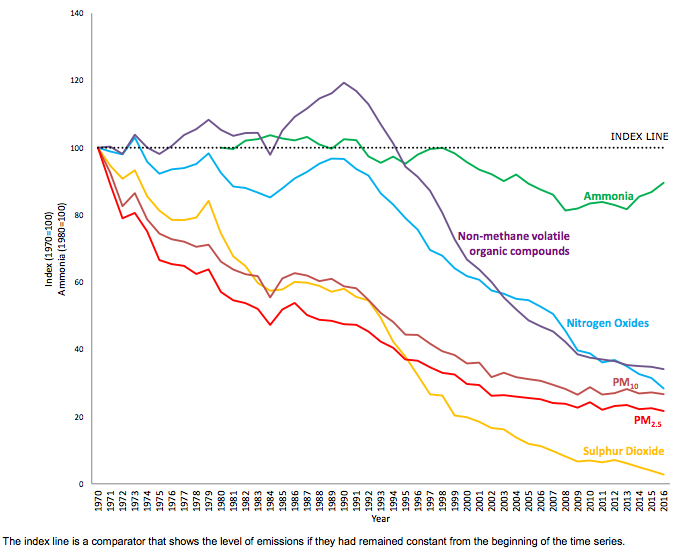 While the figures have been welcomed, some have warned that it fails to tell the bigger picture.
One of the main sources for the overall drop in the levels of nitrogen oxides (NOx) has actually been due to the closure of several large coal-fired power stations.
In addition, green group ClientEarth points out that despite the drop of 12%, the share of pollution that road transport provides has actually increased from 34% in 2015 to 49% in 2016.
Senior Campaigner, Andrea Lee told HuffPost UK: "The reduction in emissions is good news but it fails to tell the whole story. Concentrations of nitrogen dioxide are still at illegal and harmful levels in our towns and cities, where the majority of people are exposed to it."
Despite a focus on reducing industrial polluters such as closing fossil-fuel power stations, Lee believe the government should do more regarding the pollution levels coming from cars and public transport.
"The government needs to focus on urgently tackling illegal levels of air pollution with policies like clean air zones, targeted diesel scrappage schemes and other initiatives designed to help people move to cleaner forms of transport." she said.
Farming pollution on the rise
While the levels of NOx have fallen, there is one area where we're seeing a rise in emissions and that's in the levels of ammonia - caused mostly by farming.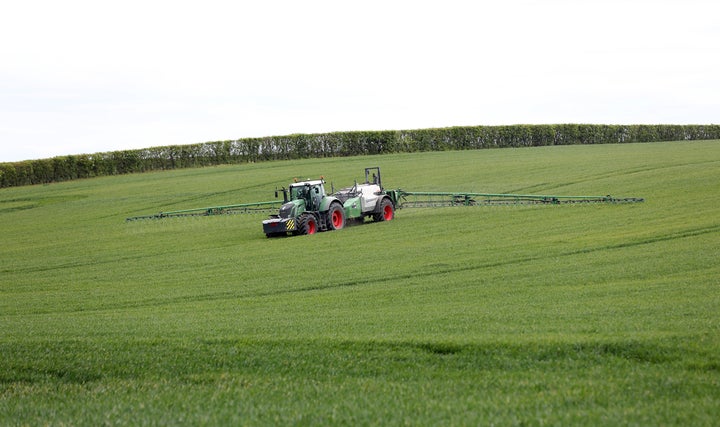 "The fertiliser that's applied to fields and the manure that is stored up over winter and is then spread on land in the springtime causes releases of ammonia, and this reacts with air pollution from industry and traffic to form these particle episodes that extend over hundreds and hundreds of kilometres." explains Dr Gary Fuller from Kings College London.