Tess's husband Pierce wastes no time in hunting down Paddy Kirk in 'Emmerdale', when he finds out his wife's secret lover was the village's vet.
Story continues below the slideshow...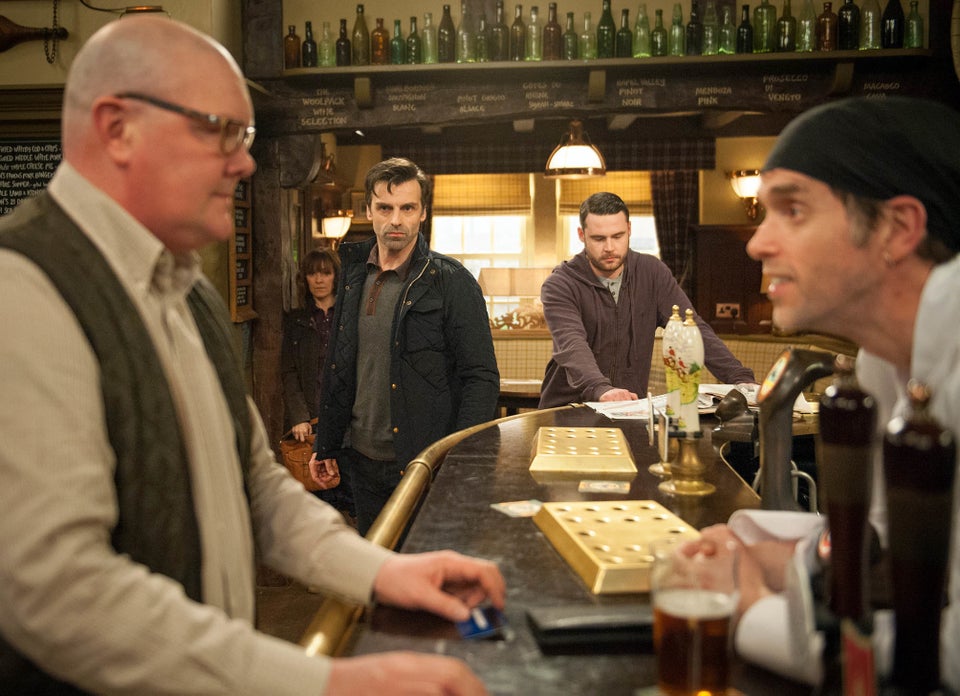 Emmerdale's Paddy Left Red-Faced
Despite reassuring Paddy that she won't tell Pierce that he was the one enjoying secret trysts with Tess, Rhona's emotions get the better of her, and she ends up spilling all.
A furious Pierce then heads straight to the Woolpack, where he lands a punch on Paddy.
Paddy and Rhona have been determined to pick up the pieces of their marriage following Paddy's indiscretions however, there have been a number of problems.
These 'Emmerdale' scenes air on Wednesday 23 March. Catch up on all the latest soap news and spoilers here.