Jealousy is set to get the better of Zak Dingle in 'Emmerdale', when he lands a punch on Rishi in the Woolpack.
Having left his wife Lisa, Zak has set up with Joanie, but he's not happy when she builds a firm friendship with Rishi.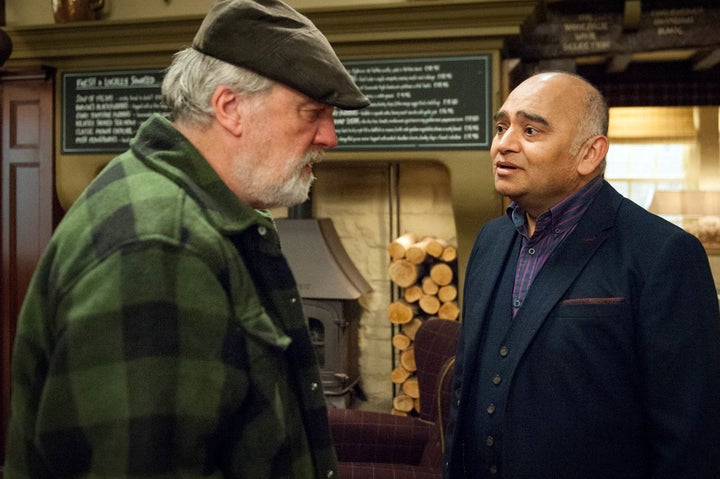 So what does he do? Well, he's Zak Dingle. So a punch-up in the pub is the only answer.
There's no word yet on whether Joanie will forgive him for losing his temper, but we're sure she'll have some strong words for her partner.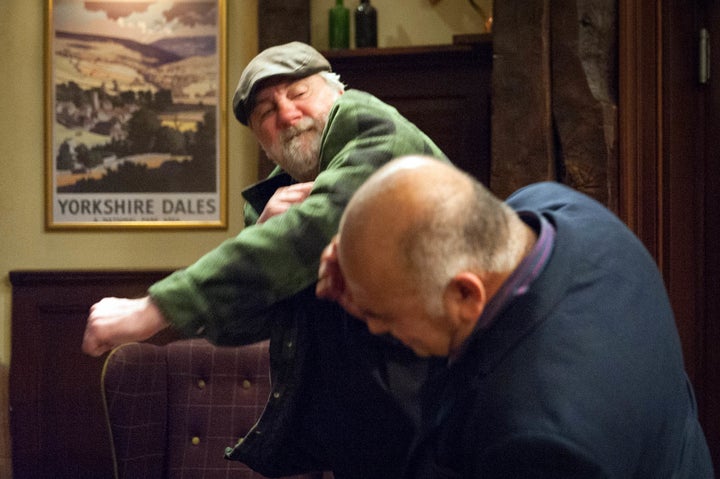 Zak's affair and subsequent relationship with Joanie has torn apart the Dingle family, and Belle is currently on something of a downward spiral.
In the coming weeks, viewers will see her romance the (much older) Doctor Bailey - but how far will their fling go? And will he find out her real age?
This episode airs on Monday 8 April. Catch up on all the latest soap news and spoilers here.