Sorry Coira fans, but it looks like the moment we've all been dreading it finally here - Cain and Moira Dingle are about to have the fight that could end it all in 'Emmerdale'.
Tensions have been rising up at the farm, as Holly Barton continues to battle her drug addiction, and when Moira is left in danger after an unexpected turn of events, the couple will be put under an enormous amount of pressure.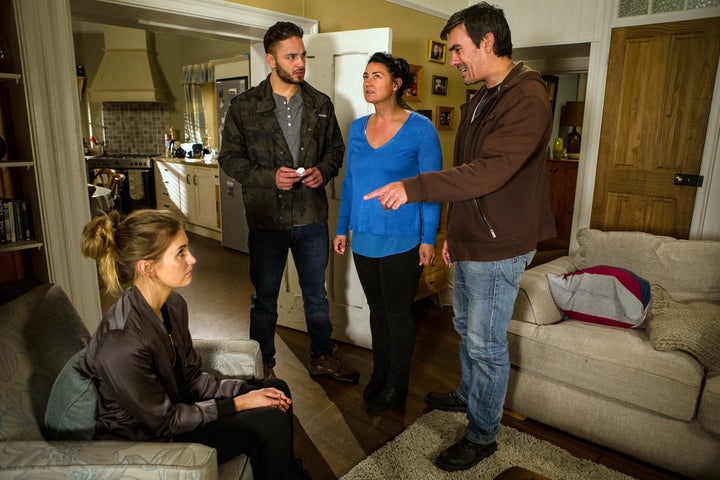 The action will play out next week, when Cain finds Pep, a HIV prevention treatment in his wife's handbag.
When he assumes the drugs belong to Holly, Moira is forced to state that they're hers, opening up about the accident, that saw Moira stabbed with a dirty needle.
A furious Cain then demands that his step-daughter leaves, but when an indignant Moira stands by her, it's Cain who ends up walking away.
Speaking at a recent press event, Natalie J. Robb, who plays Moira, explained to the Huffington Post UK and other reporters that she wasn't surprised to learn Cain and Moira would split.
"I always knew it was probably going to happen," she said. They said it would be a possibility.
"In soapland we know that marriages never stay happy. All considering, time-wise we've been ok.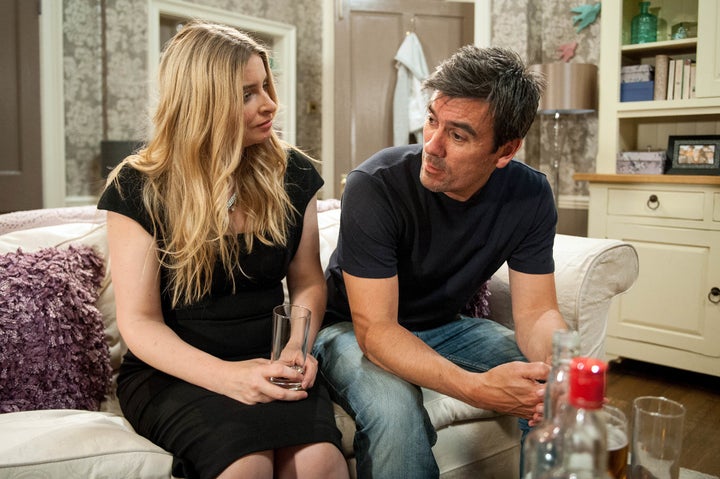 "The truth of the matter is they actually do really love each other. It's just all the fireworks and all the different elements that come into it – a big one being Charity."
"There's all sorts of different things that could go wrong but ultimately she loves this man. But when it comes to her daughter she thinks, 'if I don't support her this time she will die'."
Ah, yes. Charity. Obviously, it doesn't take long for the meddling pub landlady to get her claws back into Cain, and when Moira finds out that her husband stayed the night with Charity, it looks like it's all over.
"I think the Charity thing has always been there, but she does believe that Cain loves her," Natalie said. "He's changed quite dramatically from the old days, but she quite likes that danger in him anyway.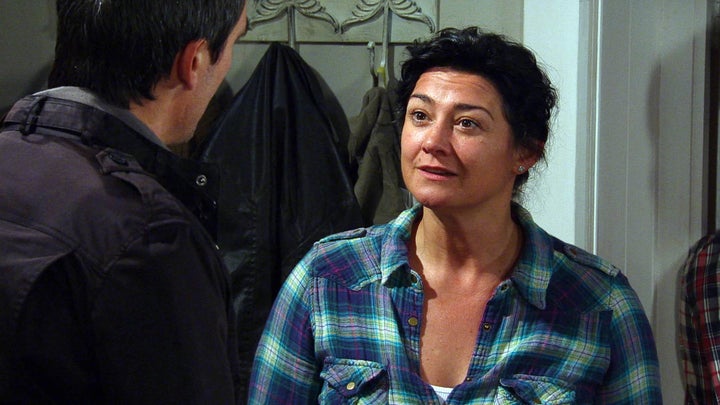 "I think she thought it'd be alright because she'd be there but as soon as there are problems and Charity's lurking…"
But while we'll see the pair go their separate ways in the coming weeks, Natalie did hint that a reconciliation could be on the cards…
"I think they're still going to have us working together," she concluded. "Not as intensely for a while, but if they do bring us back together, then the making up is going to be a lot of fun.
"Get us back in that garage. It gave me my nickname of Mucky Moira in the first place!"
These 'Emmerdale' scenes air from Monday 1 August. Catch up on all the latest soap news and spoilers here.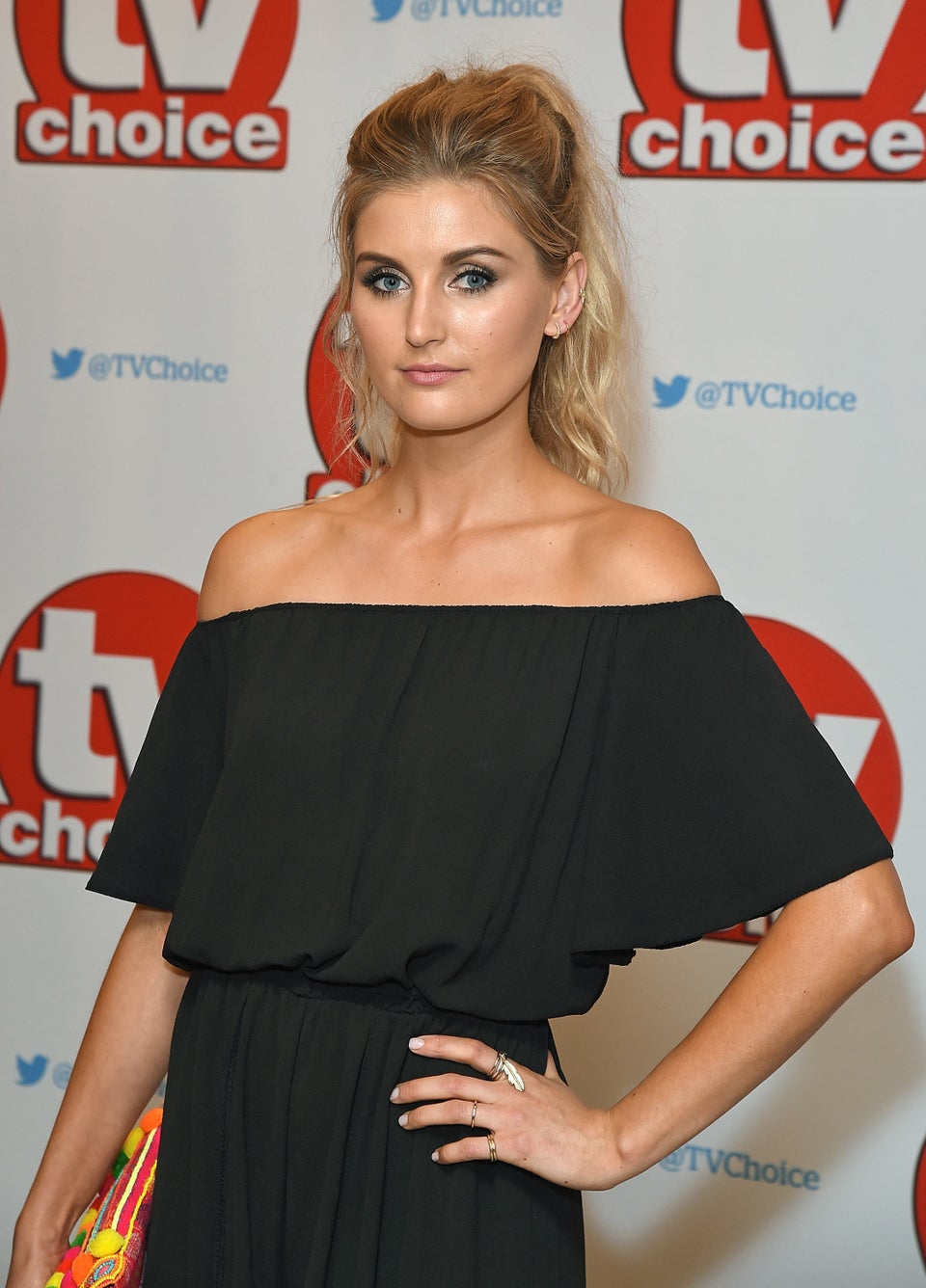 'Emmerdale': Where Are They Now?
Related