The 2018 Winter Olympic Games are officially 100 days away. In honor of the next Olympics, Procter & Gamble released the latest installment in its award-winning "Thank You, Mom" ad campaign ― a heartwarming tribute to the supportive mothers behind athletes' success.
The emotional new ad focuses on the biases many kid must overcome to pursue their dreams. It features young athletes who face obstacles due to gender, religion, culture, disability and more, but excel with the unconditional love and strength their moms provide.
The vignettes in the ad, which is part of a new campaign called "Love Over Bias," are inspired by real athletes' personal stories and struggles. One such athlete is Elana Meyers Taylor, a two-time Olympic medalist who thrived in the traditionally male-dominated bobsledding world and was one of the first women to pilot a mixed gender four-man bobsleigh.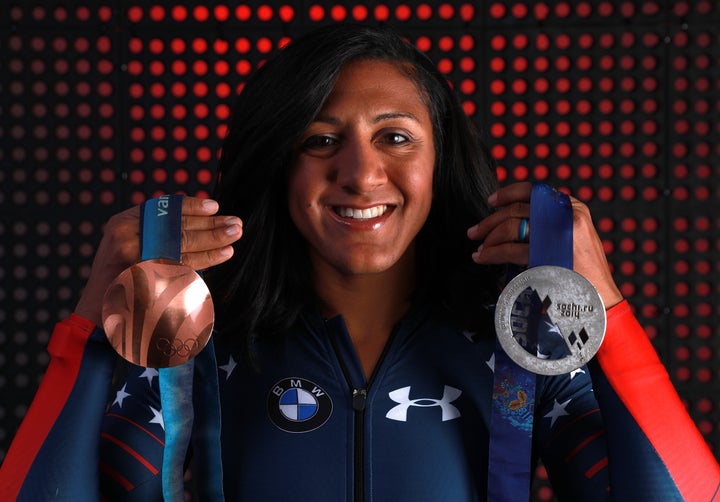 "All growing up, the outside world wants to tell you what you can and cannot do as a female ― what sports are acceptable, what sports are appropriate, what is appropriate to study, what is appropriate to say," Elana told HuffPost. "But luckily I have a strong family, and my mom is the most amazing mom in the world. She never let me worry about biases. I was always encouraged to participate in whatever sports I wanted to be in."
Elana said the new "Thank You, Mom" really tugged at her heartstrings. "I know how much my mom has impacted my journey and how much I wouldn't be where I am without my mom," she said of her mother, Janet. "As much as she says she's proud of me, I'm even more so proud of her because of what she's done and how she's been able to raise me and my sisters."
As for Janet, she wants the ad to inspire other parents in her position. "I hope it encourages other moms to get behind their children and help them be the best that they can be too," she said.
Related