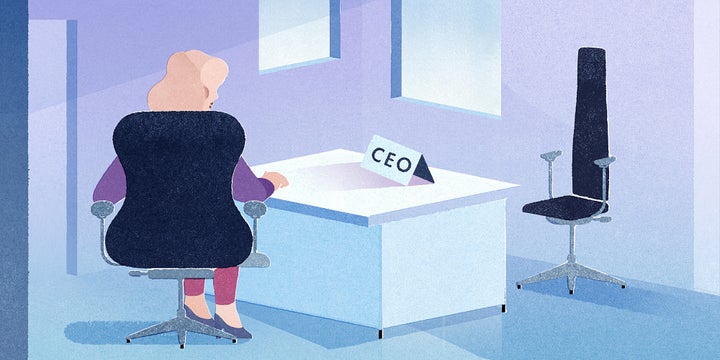 When Sarah Bramblette asked her supervisor what she should do to put herself in the running for an open management role at the health care administration company where she had been an employee for six months, she received a single piece of advice: Dress for the role you want.
Bramblette, 41, was stunned.
Most days, she wore black dress pants and a bright camisole layered under a black cardigan. She swept her hair up in a bun. She thought her outfits were neat and even more professional than those of some of her colleagues, who sometimes wore flip-flops and yoga pants. Bramblette has two master's degrees, and her problem-solving skills were so renowned at the office, a co-worker once said she had a magic wand. She believed she was qualified.
She took her supervisor's words to heart and began dressing up more, wearing formal blouses and taking time every day to curl or French braid her hair. Her landlord stopped her once on her way to work and asked if she had a fancy date later that night.
None of it mattered. In her year-end review, Bramblette's supervisor again noted her clothing, saying she would like to see her wear "more formal and professional" attire.
At that point, Bramblette became convinced the issue was not her clothing but her size. At the time, she weighed about 350 pounds, and she has lipedema and lymphedema, which cause localized swelling in her arms and legs. As an obese woman in America, she was used to feeling that other people's judgment of her size was a mostly unspoken but ever-present obstacle, slowing down any kind of career momentum.
"When I asked about getting a promotion, the first thing they commented on was my appearance. She didn't give me any other feedback," said Bramblette, who quit soon afterward. "My appearance is my weight. There is no way around that."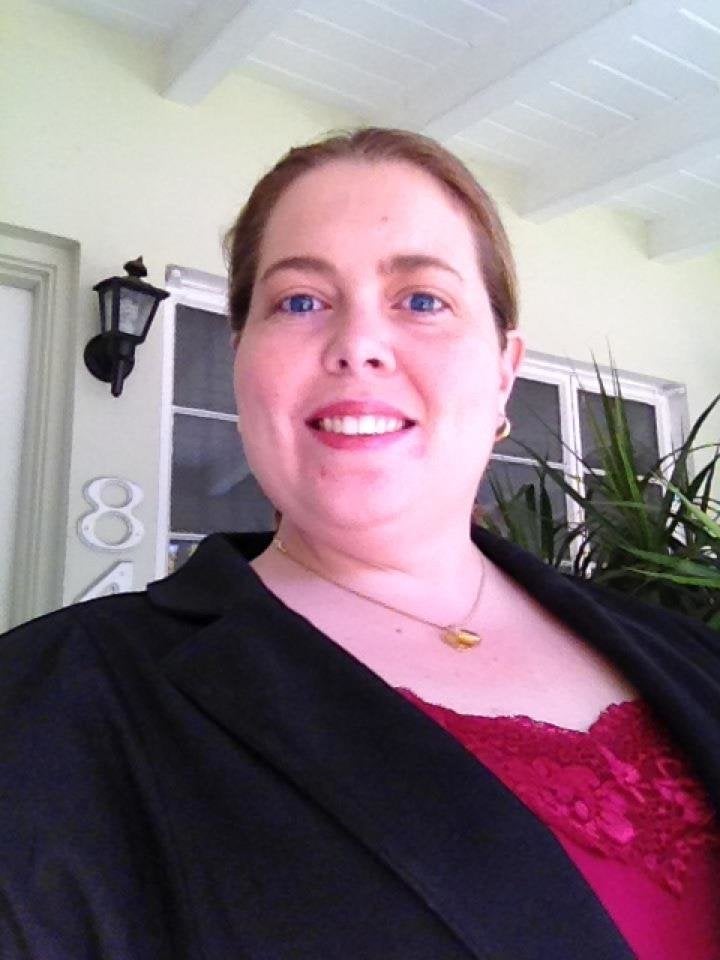 Strict Scrutiny
The problem is particularly pernicious for female employees, who sit at a toxic intersection of gender and fat discrimination. Women are more likely than men to be judged on their appearances in the workplace and to have that factored into job development decisions such as hiring and promotion. Meanwhile, fat people of all genders pay a price at every stage of the employment process. They have lower starting salaries and are seen as less qualified while generally putting in longer hours than thinner employees. It is not surprising, then, that fat women experience employment discrimination at eye-popping rates.
Women affected by obesity face a steep wage penalty, tending to earn 6 percent less than thinner women, by some estimates, while overweight men tend to earn about 3 percent less than their thinner counterparts.
Those women know they're being discriminated against too. In one study of more than 2,400 overweight and obese women, 43 percent said they had been stigmatized by their employers or supervisors because of their weight, and 54 percent said colleagues had done the same.
Research also suggests it affects not only workplace decision-making but also individual colleague relationships. In one study, more than 90 percent of women who said they had been discriminated against at work because of their weight reported being left out of social events, compared with just 8 percent of men who said they had experienced weight-related stigma of some kind.
"We know that women are highly scrutinized for physical appearance in our society, that we have these very stringent ideals of what it means to be attractive and that if women deviate from these ideals — even a little bit — they become vulnerable to criticism and unfair judgment and stigma," said Rebecca Puhl, the deputy director for the Rudd Center for Food Policy and Obesity at the University of Connecticut.
Weight discrimination in the workplace is an issue of social justice, to be sure, but it also has deep psychological roots that are insidious and difficult to sniff out. One startling experiment — which asked participants to look at photographs of hypothetical political candidates and gauge them on a range of characteristics, including likability and competence — found that obese female candidates scored worse than ones who were not obese but that obese male candidates scored better.
"There are now many types of evidence that exist," Puhl said. "Perception is one thing ... and that's very valid research, and we need to be sure that we don't discount that, but we also have these very clear experimental studies where we can isolate cause and effect and look at evaluations of job applicants when the only thing that differs is body weight. And that really allows us to make these kinds of observations that tell us yes, this is discriminatory."
Enduring Stigma
Shockingly, weight-based discrimination is, by and large, perfectly legal.
Michigan is the only state in the country that has a law, on the books since the 1970s, explicitly prohibiting employers from discriminating against employees on the basis of weight, and a few cities around the country have similar measures. Federal laws prohibit discrimination based on other protected classes — such as age, gender, race, religion and disability — but not weight, and individuals who attempt to bring lawsuits under the Americans With Disabilities Act must show their weight is a disability, which is certainly not always the case. (In 2009 the ADA was expanded to include "severe obesity" as a covered disability.)
Some states, like Massachusetts, have attempted to pass bills explicitly prohibiting workplace discrimination on the basis of weight and height, but those efforts have largely stalled.
"Any updating of any anti-discrimination laws in this climate faces an uphill battle," said Gillian Thomas, a staff attorney with the ACLU Women's Rights Project. "I am, frankly, pessimistic about that kind of development, mainly because I have a pretty pessimistic assessment of how willing our culture — and by extension, our employers — is to expand our idea of what is an acceptable way for people to look."
Puhl is more sanguine. She recently published results from a survey, conducted over several years, that found nearly 80 percent of Americans said they support some kind of laws prohibiting weight-related discrimination at work — a sign, she said, of growing recognition that these kinds of problems are prevalent and damaging.
"You would think that, as rates of obesity have increased over time, that our society would become more accepting," she said. "But we see the stigma is very pervasive, and so we need to think of broader-scale solutions to really try and address these inequities people are facing."
Part of the challenge, of course, is demonstrating that discrimination has occurred when it is not explicit. Bramblette's case, for example, could be hard to prove, since no one said anything about her weight. People uninitiated in the coded language of weight discrimination might say she was being overly sensitive, perhaps even paranoid. This, of course, is an issue across types of discrimination. Very often, only people who experience its daily slights and indignities can truly sense the significance of the issue.
Stories of people who had wildly different career trajectories before and after weight loss, however, provide powerful corroboration that such bias exists.
Dr. Scott Butsch, the director of obesity medicine at the Cleveland Clinic's bariatric and metabolic institute, has worked with patients across all careers — doctors, lawyers, teachers, even opera singers — who have shared their experiences with weight discrimination at work. Most revealing to him are stories from people who, after losing weight from bariatric surgery, suddenly find that their careers blossom.
"For example, a lawyer who never had the opportunity to be in her firm's promotional materials," Butsch said. "All of a sudden, after losing weight, it was 'Oh, why don't we get you in the picture to be a part of this advertising campaign?' ... In the end, she quit the firm, even after 23 years with the company, because it was so blatantly obvious."
Bramblette reached out to the Equal Employment Opportunity Commission but said she was told her case was too subjective to warrant any action against her employer. Then she consulted with a private attorney, who said that because she found a job just two months after she left her previous position, it would be difficult for her to demonstrate she was a good candidate for any kind of damages. She was also warned that a case could follow her, making her unappealing to future employers.
She described that as one of the saddest parts of her ordeal: She was worried that if she spoke up, she would be labeled a problem and face even greater career consequences.
So instead she moved on and tells her story, hoping for some kind of legal or culture shift — knowing full well she will continue to be penalized for being overweight, despite feeling she is, in all ways, eminently qualified for the jobs she has held.
"I've always felt this way, that I have to give 125 percent for people to feel like I'm giving even 90 percent," Bramblette said. "It's a frustrating thing, but it's something I've accepted about my existence."
Related