A woman was stunned after discovering her and her husband grew up just streets apart, worked together and were friends on Facebook - all without them realising.

Nada Meckael and Samuel Maximous, who are both originally from Sudan, were anxious about breaking the news to their parents about their engagement.

Samuel, who works as a platform analyst, and his family had moved to the UK when he was a child.

Nada, who works as a regulatory business assurance analyst, and her family had moved to Germany when she was two years old before moving to the UK when she was 17 after attending her uncle's funeral in England.

It's traditional in their culture for the groom's parents to ask for the bride's parents' permission.

But, to their amazement, they found out they had been born just streets apart and their parents were friends.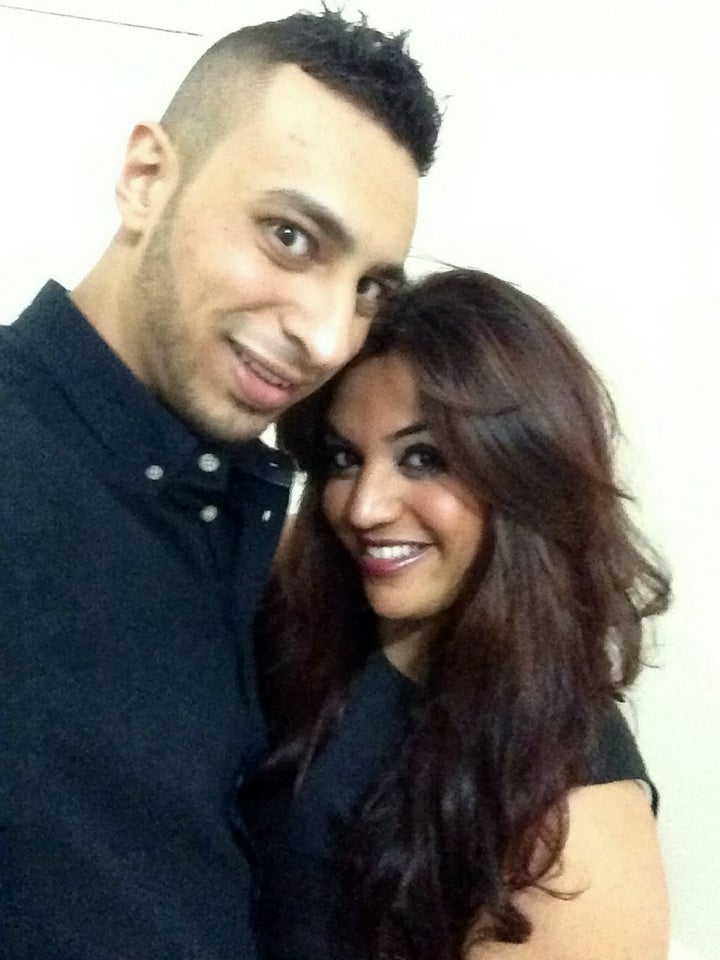 The couple thought they had originally met when they both worked for the same company, even though they never actually spoke.

They married three years ago after a whirlwind year-and-a-half long romance.

Nada first spotted Samuel in a lift and thought he was good looking, but she didn't get the same vibe from him.

The bubbly 28-year-old said: "He was standing with his back towards the wall, looking at the ground with his head down.

"I consider myself an attractive woman and I couldn't understand why there was no interest - there was nothing. I was disappointed."

Nada had been in a series of bad relationships before her sisters booked a trip to see one of famous matchmaker Matthew Hussey's live shows.

She said that while her sisters were there to have fun, she brought along a notepad and pen to take notes.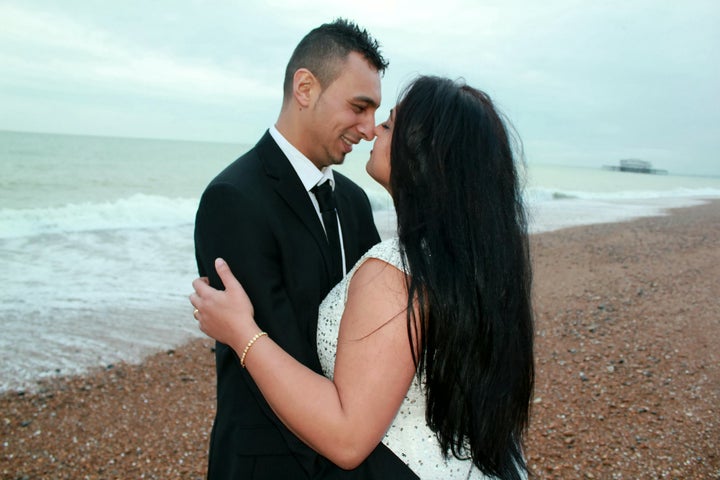 She recalled: "I was curious because I had a history of very bad relationships. I wanted to know what I was doing wrong. I thought 'I want to hear from a guy's point of view'. I took it very seriously.

"Matthew said men are actually very shy. When they like a woman, they don't approach.

"You don't have to approach yourself and risk rejection, but there are playful steps you can take to lead him in.

"Then he gave the example of dropping a handkerchief, pretending you didn't notice and letting him bring it to you.

"He said men want to be the hero and there aren't enough opportunities in the 21st century for them to be. That stuck with me."

Those words of wisdom ran through Nada's mind months later when she was on Facebook and noticed an upcoming birthday of someone she didn't even know was on her friends list - Samuel, who had recently changed jobs.

She bravely decided to make the first move and wrote on Samuel's wall: "Hey stranger, I think you're the guy I seen in the lift. Happy birthday!"

He immediately private messaged her: "Hey, why did you never say hi to me?"

They messaged for about two weeks before they started dating and it wasn't long before Samuel, 29, proposed.

But when the Meckaels were introduced to the Maximous family, they were in for a surprise.

Nada said: "As soon as his dad walked through the door, I could tell my dad knew who he was. He started hugging him and saying, 'long time no see, how have you been?'

"It turned out we had been born just streets apart in the same village in Sudan. Our parents had been friends and even went to school together."

She believes these series of fateful coincidences kept bringing them together.

The couple, who live in Hove, East Sussex, made this their wedding theme - with their cake iced with: 'from the lift to the altar'.

Nada said: "When I first met his friends, they asked 'are you the girl he keeps talking about at work? We've been telling him to approach her.'

"I was like, 'Oh my God, is there another girl?' But they were talking about me.

"I thought he wasn't looking at me in the lift, but he was actually stalking me for a year before that. He told me later that he knew my lunch time and he would sit not far away to be near me. But he assumed I had a boyfriend."

She added: "I still wonder wow, what would have happened if I hadn't taken the opportunity to write to him? For me, it's like a fairytale.

"I can't imagine my life without him. He's everything I've ever wanted in a man. He's loving and very caring. He meets my expectations and then he exceeds them."
Related