But for Icelanders, it was a different story.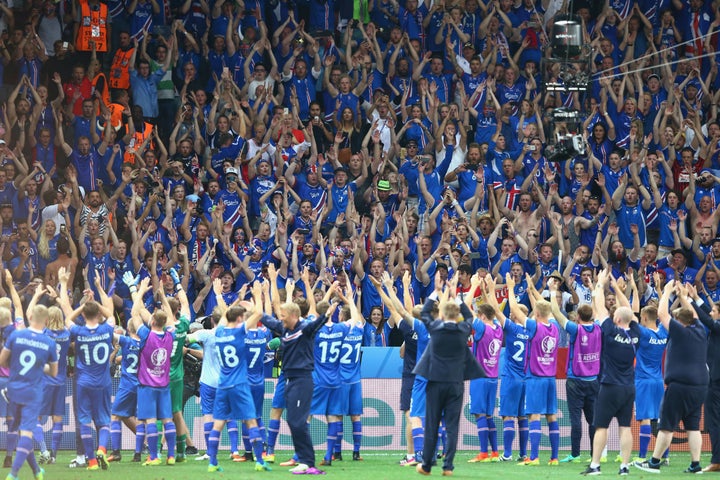 If even possible, the former Iceland player seemed to manage an even higher pitch for his hysterical celebration as his team scored their second goal of the match.
Meanwhile on-site at the Allianz Riviera stadium in Nice, Iceland's players joined with fans for a spine-tingling celebratory chant.
The performance saw them gather in the corner of the pitch facing their supporters and begin clapping and shouting.
As the momentum built, the clapping grew faster and faster until fans and players alike broke into cheers.
England went ahead in the fourth minute when Wayne Rooney scored from the penalty spot after Raheem Sterling was fouled by goalkeeper Hannes Halldorsson.
But Iceland capitalised on England's defensive shortcomings, equalizing in the sixth when Kari Arnason flicked on a long throw and Ragnar Sigurdsson volleyed in at the back post.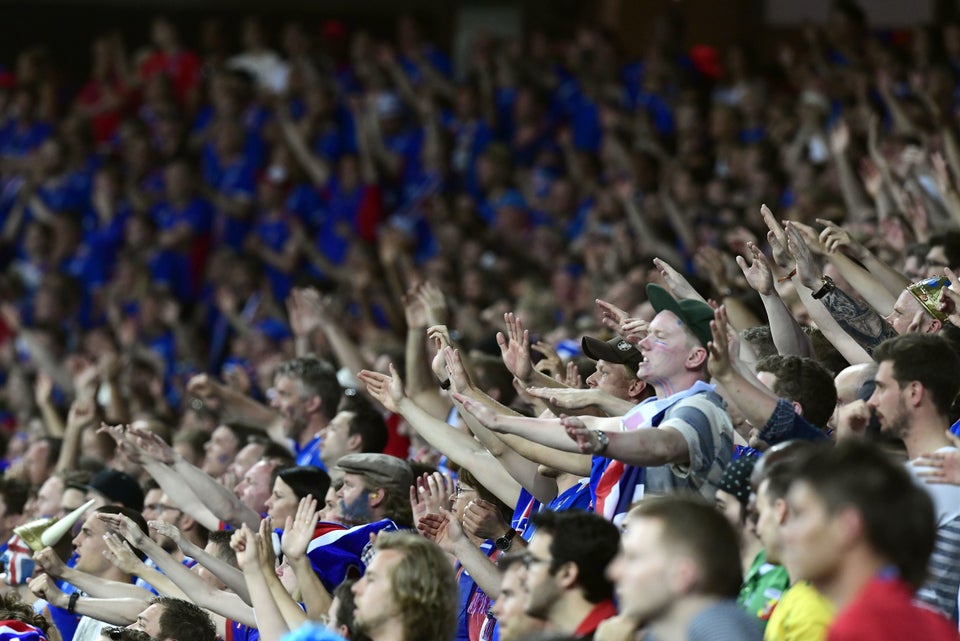 Iceland Celebrates Beating England
Kolbeinn Sigthorsson was then given time and space to shoot from just inside the area in the 18th. England goalkeeper Joe Hart got a hand to the shot but couldn't keep it out.
This leaves the Welsh as the only British team left in the tournament.
They will go on to play Belgium on Friday.
The team was seen celebrating England's defeat...
And Welsh fans weren't particularly kind to their English counterparts either...