Millions of EU-born workers face months of uncertainty over their future as Brexit negotiations continue over crucial freedom of movement rules.
A review of latest Office for National Statistics (ONS) data shows some seven percent of the UK workforce is from Europe - around 2.2 million workers overall.
And from farms to hospitals, cafes to campuses, here are five types of EU workers we may never see again once we leave.
1. Fruit and veg pickers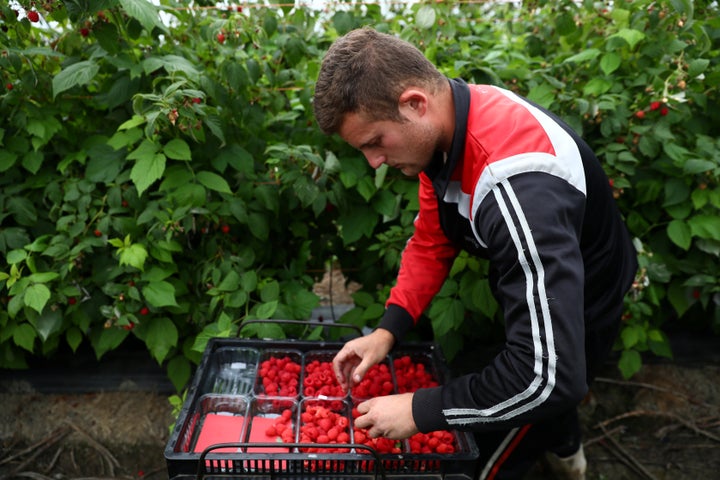 Agriculture continues to support 476,000 jobs in Britain - and accounts for £108 billion in economic value.
The reliance on migrants to undertake farm work was illustrated by a National Farmers Union (NFU) survey which revealed just 14 of 13,400 workers recruited between January and May this year were British.
And the NFU has warned that Brexit was already putting EU-born workers off working in the UK.
"We have seen a substantial decrease in the number of workers wishing to come here as a result of Brexit - the lower value of the pound makes the UK a less attractive place to work now than for other parts of western Europe," agricultural board chair Ali Capper said.
"We have seen a substantial decrease in the number of workers wishing to come here as a result of Brexit"
The ONS says farm workers are likely to be under-represented in its data, too, as most surveys don't account for the industry's reliance on seasonal staff.
Labour shortages could see farmers decide to move production into the EU, amid fears produce like strawberries could become rarer and more expensive.
2. Coffee baristas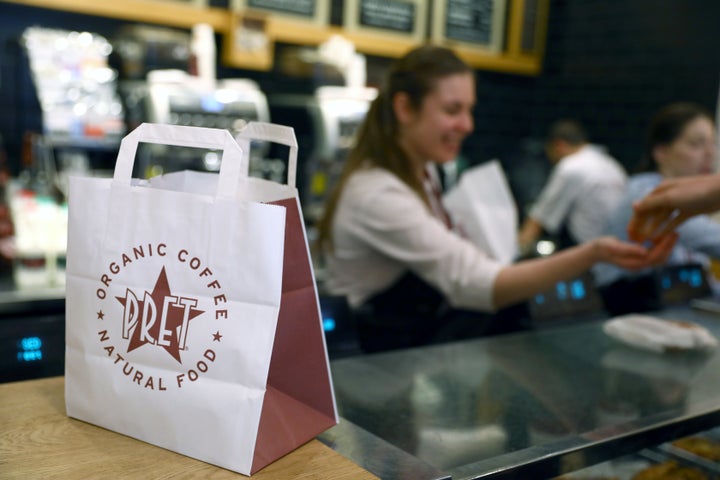 The number of hospitality workers, such as coffee baristas, hotel cleaners, cooks and chefs, born in the EU has risen by 71 percent since 2011.
Some 14 percent of those working in hospitality are European, double the UK average, numbering around 234,800 last year.
But according to the Recruitment and Employment Confederation, the professional body for recruiters, half the EU-born workers in the industry do not meet the current five-year residency requirement.
What's more, most jobs in hospitality wouldn't qualify under the current points-based system for skilled workers.
Nonetheless, the company said it accepted fewer EU workers would be available in Britain after Brexit and was exploring alternative arrangements.
3. London builders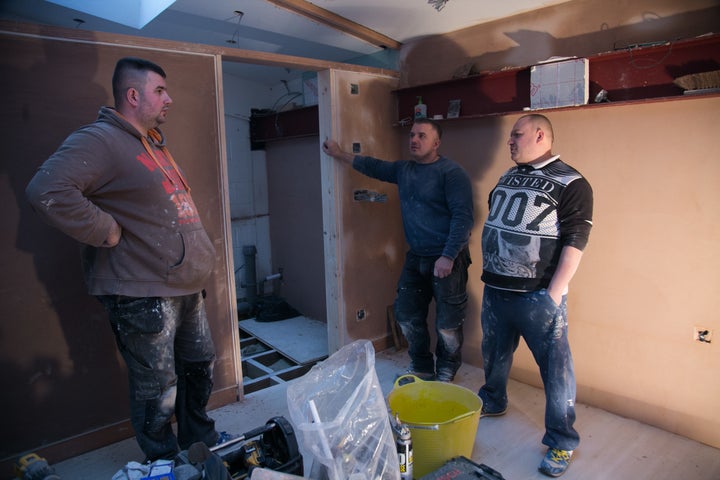 London's building trade would be thrown into turmoil if current migration rules were applied to EU construction workers in the capital.
Overall, the numbers of EU nationals working in construction account for about eight percent of the total in 2016, at around 192,400.
But in London, the figure surges to a whopping 33 percent, at close to 104,800.
A reliance on migrant workers in the capital could see as many as 30,000 EU builders falling short of current residency rules. That's because many have recently arrived.
Things would worsen still further if the current points-based immigration system were extended to EU migrants.
Under that system, 135,000 fewer EU-born construction workers would be eligible for residency in Britain, according to Acardis.
4. Leading academics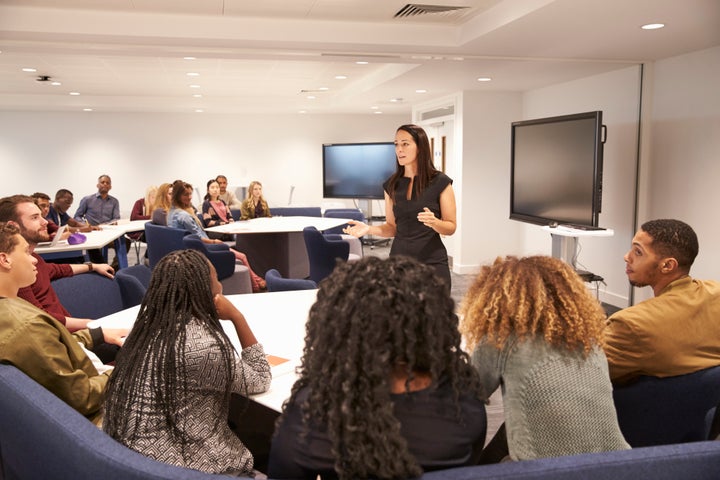 Fears of a 'brain drain' post-Brexit have swelled, after it was revealed how many EU academics work for British universities.
Over 33,000 academics were EU-born in 2015, around 17 percent of the total.
The London School of Economics has said 38 percent of its staff are EU-born, while at other top universities, between a quarter and a third of academics are from Europe.
"I am already hearing cases of EU nationals leaving, or planning to leave, because of the uncertain and unwelcoming future they now face," Manchester University Professor Colin Talbot wrote in a blog.
"I am already hearing cases of EU nationals leaving"
"One academic lawyer acquaintance has already moved. We don't know how many EU academics we'll lose now, or in the future, as a result."
And what's more, EU-sponsored research projects will now be jeopardised as well the near £3.7 billion in funding for EU-students.
5. Nurses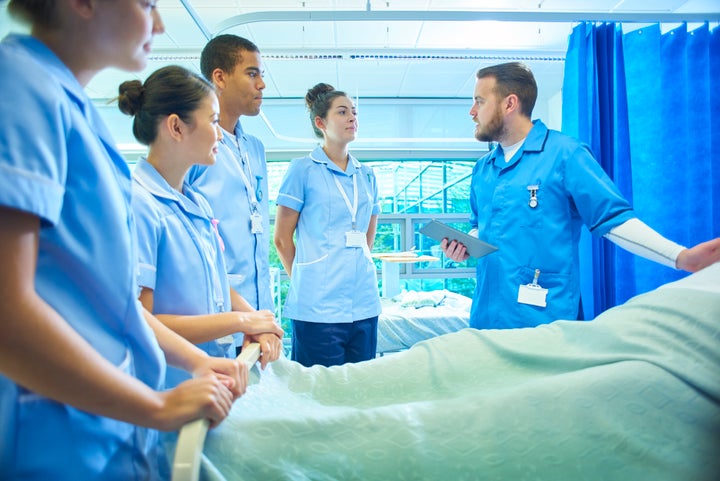 The number of EU-born nurses registering to work in Britain has fallen off a cliff edge since the Brexit vote.
In July 2016, 1,304 nurses from the EU joined the Nursing and Midwifery Council register, compared to 46 in April 2017, a fall of 96 percent.
The figures obtained by the Health Foundation revealed the decline in applications chimed with the Royal College of Nursing's (RCN) claim that a lack of certainty over the future of EU workers was worsening staff shortages.
According to the RCN, there were 656,219 nurses on the register at the end of March, of whom 36,615, or five and a half percent, were from Europe.
Anita Charlesworth, the Health Foundation's director of research and economics, said: "Without EU nurses it will be even harder for the NHS and other employers to find the staff they need to provide safe patient care. The findings should be a wake-up call to politicians and health service leaders."
Spanish nurse Joan Pons Laplana, 42, who moved to Britain 17 years ago, told HuffPost: "Racism has increased and yet there is a lack of condemnation by the government, which has made people very wary to come to this country."
Kevin Green, chief executive of the Recruitment and Employment Confederation, said: "Recruiters tell me every week that EU workers are deciding to leave the country due to uncertainty about their future and not feeling welcome here anymore.
"If they can't stay or decide not to come we're all going to feel the impact in our hospitals, care homes, supermarkets, restaurants and cafes and lots of other sectors too."