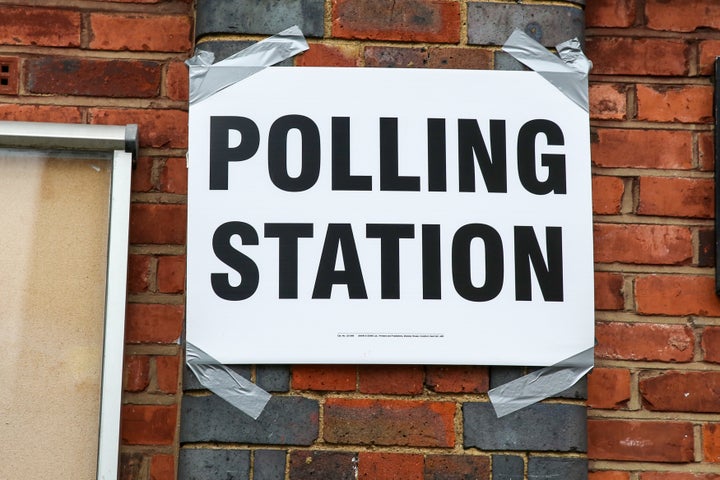 Coronavirus has changed everything. Make sense of it all with the Waugh Zone, our evening politics briefing. Sign up now.
EU citizens living in England will be allowed to vote in the 2021 local elections, the government has confirmed.
The coronavirus pandemic saw the 2020 polls pushed back to May 6 next year.
It means they will take place after the Brexit transition period ends at the end of 2020.
Lord True, a minister in the Cabinet Office, said: "The May local elections were postponed until 2021 due to Covid-19.
"In that context, the UK government can confirm that resident EU citizens will remain able to vote and stand in the rescheduled May 2021 local elections in England (including London Assembly elections) and the May 2021 Police and Crime Commissioner elections in England and Wales."
"Those elected to office will be able to serve their full term and this will also apply to those elected before 2021."
The confirmation was made in a written parliamentary answer to Lib Dem constitutional and political reform spokesperson Lord Tyler.
Tyler told HuffPost UK that EU citizens who chose to make the UK their home were "incredibly beneficial to the UK and should be treated as such".
"The Conservatives cannot use Brexit to shut people out of elections. It is good ministers have finally confirmed that they can stand and vote in the local elections postponed until 2021, but they deserve much more," he said.
"There is no reason that this right should not be extended unilaterally."
He added: "It is time the Conservatives stopped playing politics with people's rights."
In his answer, Lord True said the government believed the the issue of local voting rights of EU citizens living in the UK "needs to be considered alongside the rights and interests of British expats living abroad".
"The government has signed bilateral voting rights agreements with Spain, Portugal and Luxembourg in 2019, and with Poland in May 2020. We continue to work on further bilateral voting rights agreements with other EU member states," he adde.