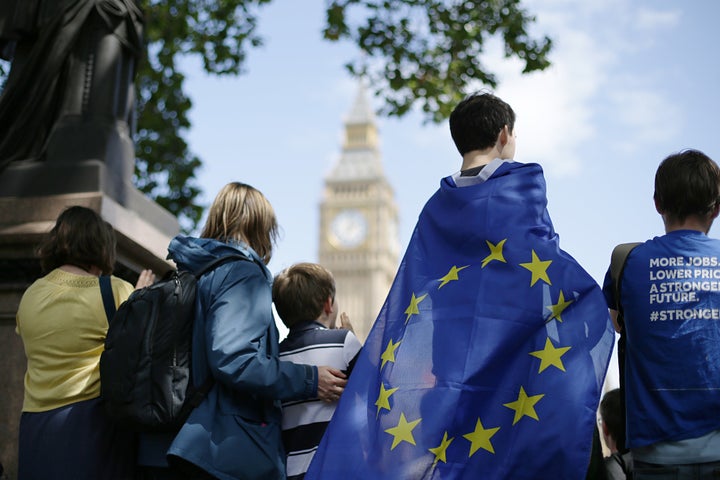 The next prime minister must guarantee European Union nationals are not deported when Britain quits the bloc, campaigners from both sides and Scottish First Minister Nicola Sturgeon have said.
The group of campaigners calls for all leadership contenders to make a "clear and unequivocal" statement reassuring the three million citizens who are facing anxiety over their future, as well as a pledge to fight for a similar deal for UK citizens living in the other 27 EU countries.
Polling has found that 84% of the public supports allowing migrants to stay, including 77% of Leave voters and 85% of Conservative supporters.
Just 16% of voters want EU citizens to be forced to leave after Brexit, the ICM research for the think-tank British Future found.
Sturgeon has called for "immediate guarantees" on the residency status and rights of EU nationals living in Scotland.
Sturgeon said it was "imperative" that the UK Government respected the rights of Scotland's 173,000 EU citizens.
The plea was made before a meeting with consuls-general of EU member states and diplomats at her official residence, Bute House in Edinburgh, on Tuesday.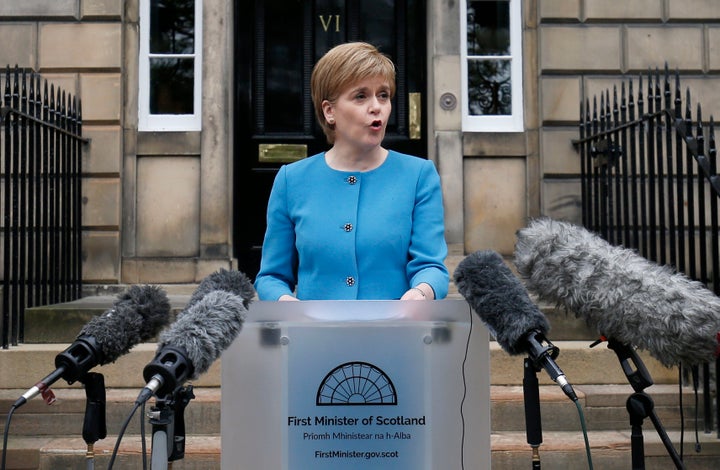 The summit follows a series of talks in Brussels with European political leaders aimed at securing Scotland's place in the EU, after voters north of the border backed remain by 62%.
Sturgeon said: "Scotland voted overwhelmingly to stay in Europe, yet citizens of EU countries who live, work and contribute to our country are understandably anxious and uncertain about what the UK referendum result means for them and their families.
"People from EU countries are an important part of Scotland's future. I am therefore seeking immediate guarantees from the Prime Minister, and all Conservative leadership candidates, that the residency status and the other existing rights of the 173,000 EU nationals living in Scotland will remain unchanged, now or in the future. This is a commitment that can and should be made and enforced now.
"It is imperative that the UK Government respects those who have exercised their treaty rights and chosen to make a life in Scotland."
Sunder Katwala, director of British Future, said: "What's very clear is that people did not vote to deport three million people living alongside them as their workmates and neighbours.
"The Prime Minister's statement that there would be 'no immediate changes' to the status of EU migrants offered more doubt than reassurance.
"Both he and those competing to succeed him now have a responsibility to make clear that EU migrants are welcome here and that any post-Brexit changes would apply only to new migrants."
A letter to the Sunday Telegraph calling for the commitment to be made has been signed by a range of public figures, including Brexit backers Daniel Hannan, a Conservative MEP, Labour's Gisela Stuart and Ukip's Douglas Carswell as well as Remain supporters Yvette Cooper, a Labour former frontbencher, and TUC general secretary Frances O'Grady.
Cooper has written to Cameron calling for him to take immediate action.
"The Prime Minister must not wait to sort this as it is causing great anxiety for EU citizens living here and British citizens living abroad," she said.
"And it is being exploited by extremists to run horrible 'Go Home' campaigns that no one wants to see in Britain."
Simon Walker, director general at the Institute of Directors, said: "What the country - individuals, businesses and families - need most urgently is a guarantee of stability.
"Members of the Institute of Directors are very concerned about what the UK's vote to leave means for their existing workforce.
"EU workers need reassurance that they can continue to work and live in this country, which is their home."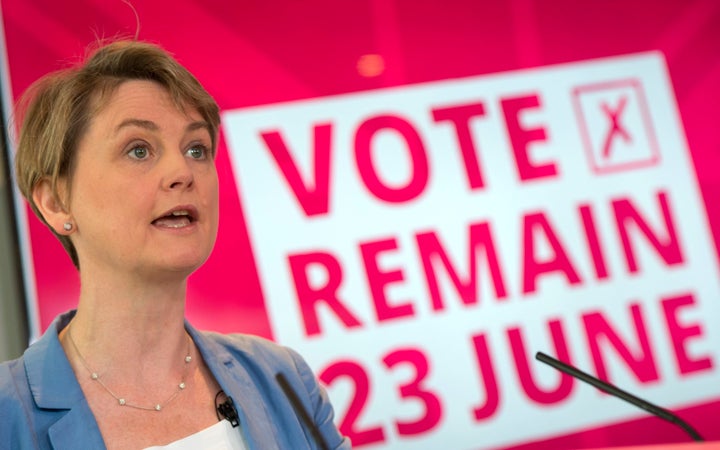 Scottish Liberal Democrat leader Willie Rennie called for a joint EU, UK and Scottish Government statement to reassure universities and research institutions about the future of EU funding.
He said: "EU funding is vital to the research many of our universities, including those in Scotland, carry out.
"Research can be years in the planning. Already there has been speculation that researchers from the UK will be sidelined or excluded from taking part in new projects.
"To maintain confidence and avoid any confusion we need a joint statement from the EU, UK and Scottish governments to be issued immediately to all funding bodies, research institutions and universities. This would provide immediate and valuable reassurance."
He added: "The UK and Scottish governments need to step in to guarantee the future of research and researchers, underwriting the sector to ensure we can continue to take part in European projects."
Sturgeon added: "Scotland is still firmly in the EU and we are pursuing all options to maintain our EU status – something that I underlined in my meetings in Brussels in the last few days.
"Through the consular network I want to get the message out as far and as wide that we are an inclusive and outward-looking society that recognises the immense contribution EU citizens make to Scotland's economy, society and culture."
Sturgeon said she would listen to suggestions on how the Scottish Government could provide further reassurance to EU citizens in Scotland.
Those studying or starting a course this year have already been told they will receive free tuition in Scotland for the duration of their studies despite the Brexit vote.
Speaking in the House of Commons last week, Cameron said: "Leave campaigners were fairly clear that they wanted to protect the rights of people who are already here who have come to live, work and study, but obviously the final clarification of that and of the rights of British people living in other parts of the European Union will have to wait for the complex negotiations."
New research found immigration fears that fuelled the vote for Britain to quit were driven by concerns that public services are being put under strain by migrants.
Nearly three quarters of voters, 71%, believe the pressure schools face from migrants is greater than any benefits that may be gained through their tax and staffing contributions, according to the 2015 British Social Attitude survey.
More than six in 10, 63%, also think the National Health Service is being stretched by immigration, according to the study by NatCen, an independent social research agency.
But just 35% believe immigration is bad for Britain's economy, down from 47% in 2013, while 40% think it undermines the country's cultural life, down 5% on three years ago.
The next prime minister will face intense pressure to curb immigration as the UK severs its ties with Brussels, but EU leaders have warned they will not compromise on freedom of movement if the country wants continued access to the single market.
Prof John Curtice, senior research fellow at NatCen, said: "This survey highlights that it is the belief that immigration puts pressure on public services that now appears to be the driving force behind public concern about the level of immigration into Britain."
ICM surveyed 2,418 GB adults online from June 24 to 26. NatCen carried out 4,328 interviews between July 4 and November 2 on a representative, random sample of adults in Britain with a response rate of 51%.
Related