Voters go to the polls on Thursday to vote in the EU referendum. The winner will be the side that wins the majority of the vote across the country.
But as results trickle in during the early hours of Friday morning, the different regional views on Brexit will also become clear.
The darker blue the area, the more pro-Brexit it is seen to be.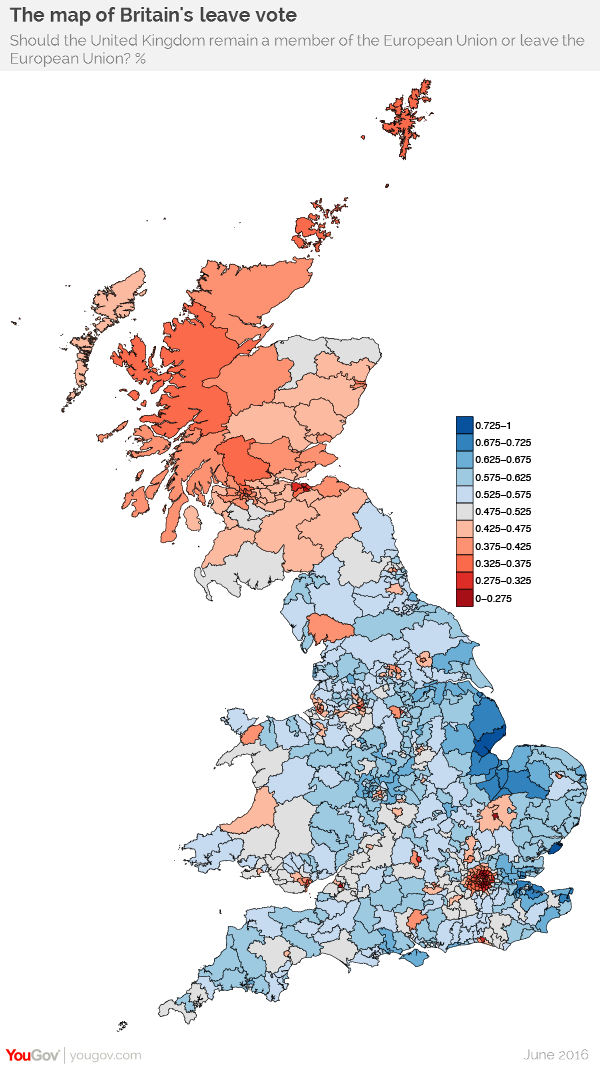 According to YouGov
"Support for Leave is strongest in the eastern coastal regions around The Wash, and the Humber and Thames Estuaries, but there is another more surprising area of strength in the areas surrounding Birmingham

"Support for Remain is strongest in London, Scotland and other major towns and cities in England."
YouGov does point out that the 'Remain' vote does appear to be underrepresented in the map, as the most pro-EU parts of the country tend to be cities.