The proportion of young people who voted in the EU Referendum was double the figure first thought, according to new analysis of polling data.
It has been claimed that around 36% of people aged 18-24 took part in the vote - but new evidence suggests the correct figure is 64%.
The findings from academics at the London School of Economics paint a dramatically different picture of youth participation and are based on polling conducted by Opinium since the referendum, in a report seen by the Guardian.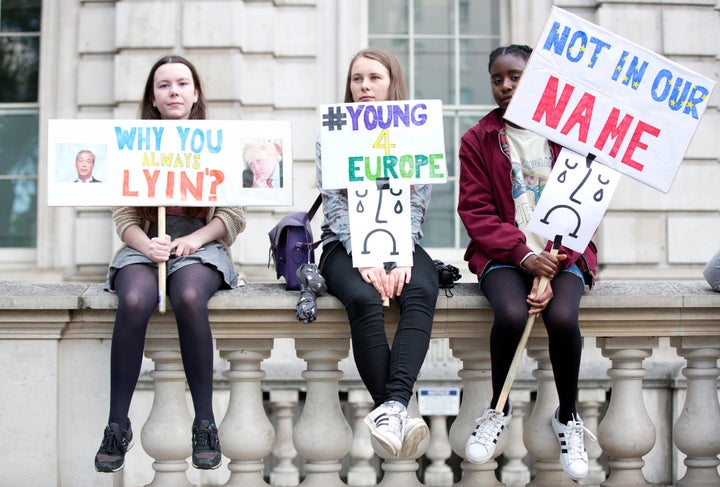 In comparison, just 39% of those aged 65 and over are thought to have voted to stay, causing commenters to say it was "infuriating" that "young people.. have a future without the EU and it's one they don't want".
Critics responded to this view by saying young people only have themselves to blame as only a third (36%) them apparently turned up to vote.
But Professor Michael Bruter and Dr Sarah Harrison say the "the lower and wrong estimate" of 36% was based on information compiled after last year's general election, assessing what proportion of different generations said they always vote, The Guardian reports.
Opinium polled over 2,000 people after the Referendum and asked how and if they voted. Out of those in each group who were registered, the proportion that said they voted were:
64% of 18-25 year olds

65% of 25-39 year old

s

66% of 40-54 year olds

74% of 55-64 year olds

90%

of 65+ year olds
If it is accurate, the research suggests the gap in turnout between the younger voters and older generations could be far smaller than first believed, although it does increase with age.
Martin Schulz, the president of the European parliament, has said it is "sad" that Britain's young people didn't vote for Brexit or want it.
Intercept journalist Murtaza Hussain said the age breakdown showed "Older generation voted for a future the younger don't want."
Related