Remain voters gutted about the result of the European Union referendum are being offered a beacon of hope from a group of Romanians.
Daily newspaper Gandul started a tongue-in-cheek campaign to "adopt" Britons unhappy with the decision to leave the EU, by matching up Remainians with Romanians.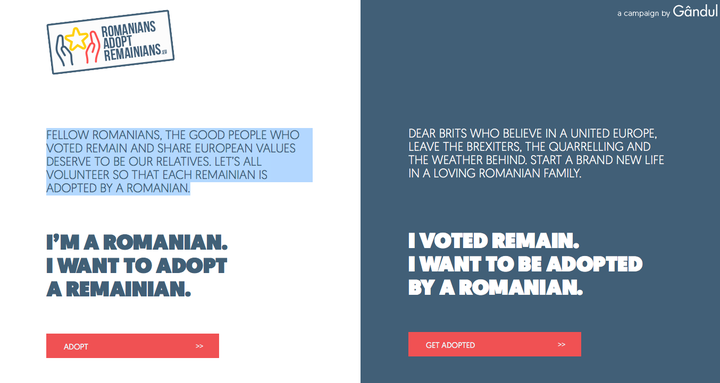 Its campaign website tells residents of Romania: "Fellow Romanians, the good people who voted remain and share European values deserve to be our relatives.
"Let's all volunteer so that each Remainian is adopted by a Romanian."
It then gives them a chance to offer to "adopt" a Brit before matching them up with someone.
The site then tells Britons: "Dear Brits who believe in a united Europe, leave the Brexiters, the quarrelling and the weather behind.
"Start a brand new life in a loving Romanian family."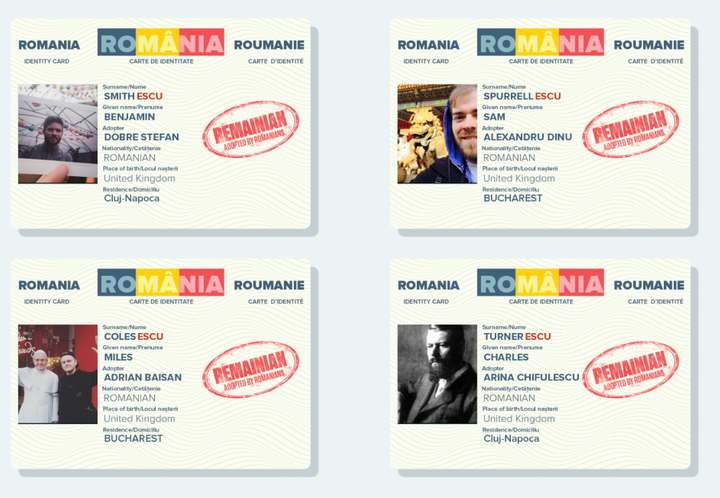 Participating Brits are then given their new Romanian name and told who they have been adopted by.
When concerns were raised over the number of Romanians and Bulgarians coming to the UK in 2014, the paper ran Project #WhyDontYouComeOver, offering jobs and accommodation for any Brits who fancied a change of scene.
It also ran a campaign in 2013 in response to adverts aimed at discouraging Romanians from coming to Britain, with a poster tagline 'We May Not Like Britain, But You Will Love Romania'.
It leads with the claim that 'Half of our women look like Kate. The other half like her sister'.
Related