A Frenchman arrested for allegedly planning 15 attacks on the Euro 2016 football championships was "armed to the teeth" with an arsenal of weapons, including anti-tank grenade launches and 125kg of TNT.
Footage has also been released showing the moment police swooped on Gregoire Moutaux on the day the England team flew into Paris ready for the tournament's kick off on Friday.
A source close to the investigation told the Mirror that the 25-year-old was "armed to the teeth and ready to strike".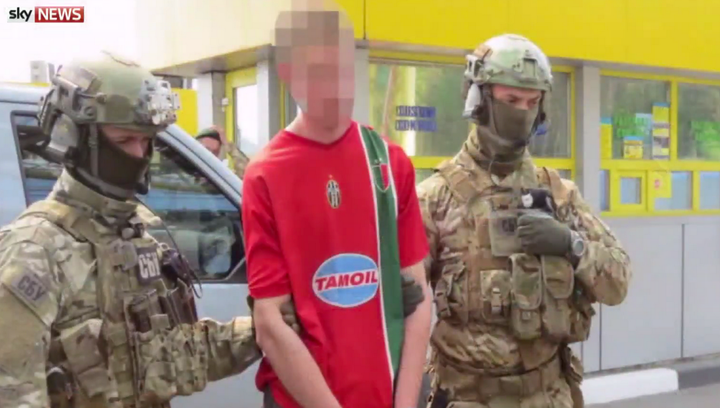 Ukraine police said Moutaux had amassed a "vast arsenal" including five Kalashnikov assault rifles, two anti-tank grenade launchers, 5,000 rounds of ammunition and 125kg of TNT explosives.
Ukrainian authorities on Monday released photos of a fair-haired man, with his face blurred, holding various weapons. They also released a video showing the moment officers arrested him.
Moutaux, who originally comes from Bar-le-Duc, near Reims, in northeast France, was arrested on Ukraine's border with Poland on May 21.
Moutaux, a farm worker, has since been described as an Islamphobe and anti-Semite. He reportedly wanted to target mosques, synagogues, and "large crowds building up around Euro 2016".
Vasyl Grytsak, of the SBU Ukrainian security service, said: "We were able to prevent fifteen terrorist acts that were planned in France on the eve of and during the European Championship football."
He confirmed Moutaux aimed to blow up "a Muslim mosque, a Jewish synagogue, tax collection organisations, police patrol units and numerous other locations".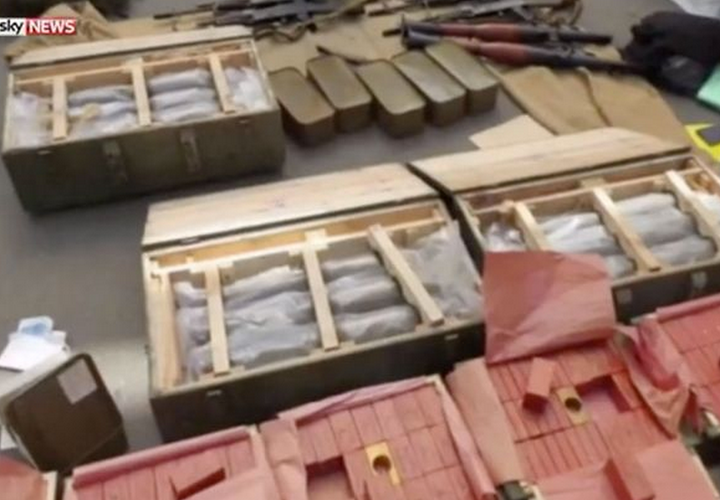 Grytsak said Moutaux was particularly opposed to the spread of Islam, globalisation and France's immigration policies.
During raids on Moutaux's home officers were said to have found neo-Nazi T-shirts, as well as chemicals used to produce explosives.
News of Moutaux's arrest comes after French President Francois Hollande said that the threat of extremism won't stop the tournament from being successful.
Hollande said in an interview on Sunday with France Inter radio that precautionary measures throughout the matches, including a 90,000-strong security force, will ensure the matches scattered in 10 French cities are safe.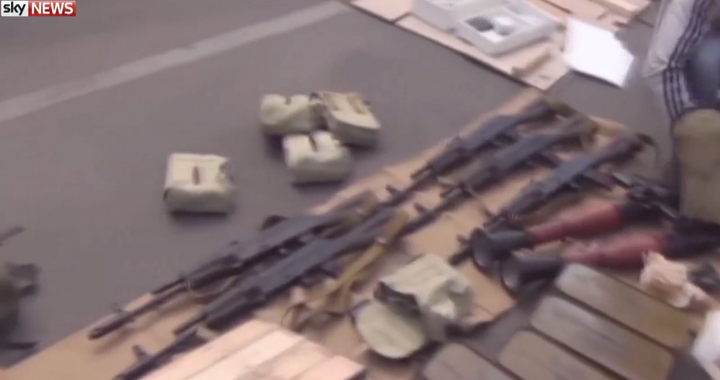 He said France decided to go ahead with Euro 2016 despite two waves of attacks last year, and make it a "festival for people and for sports."
But he said that spectators at the month-long tournament must accept security checks as they enter stadiums and fan zones.
Hollande added that "this threat, alas, will exist for a long time so we must guarantee this great event ... is successful. It will be."
Related