Video has emerged showing the extent of the violence in the latest clash between England fans and 'ultras' In Lille, a day after UEFA handed Russia a suspended disqualification over crowd violence at Euro 2016.
Video posted online showed Russian hooligans approaching a group of English and Welsh fans as they drank together on the Place de la Gare in central Lille.
The UK group, some wearing football shirts, could be heard chanting "We're England and Wales, fuck off Russia" as police and security staff tried to calm the situation.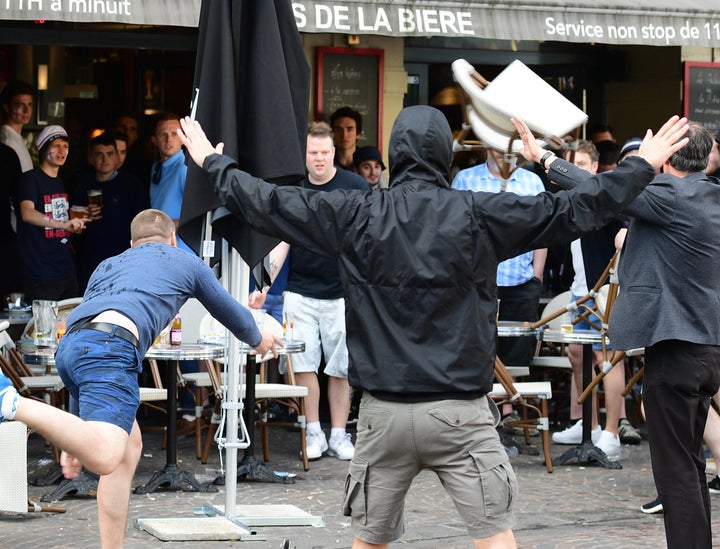 A man in a suit shouted "allez", French for "go", to hooded and masked thugs gesturing towards the home nation supporters.
Two Russians were pictured being put into the back of a police van and at least one English fan was arrested before the night was up.
The England fan, wearing a Rooney shirt, was seen being led away in handcuffs by police as tensions rose briefly in the city centre.
The fans were heard again singing songs about the IRA and German bombers while a group of five wearing Russian flags and shirts were removed by police after attempting to walk over to England fans.
Other videos posted on Twitter showed groups of three or four attacking lone individuals in violent confrontations.
The latest flare up came after Uefa handed Russia a suspended disqualification from the tournament and a £119,000 fine following the crowd disturbances at the England versus Russia game in Marseille on Saturday.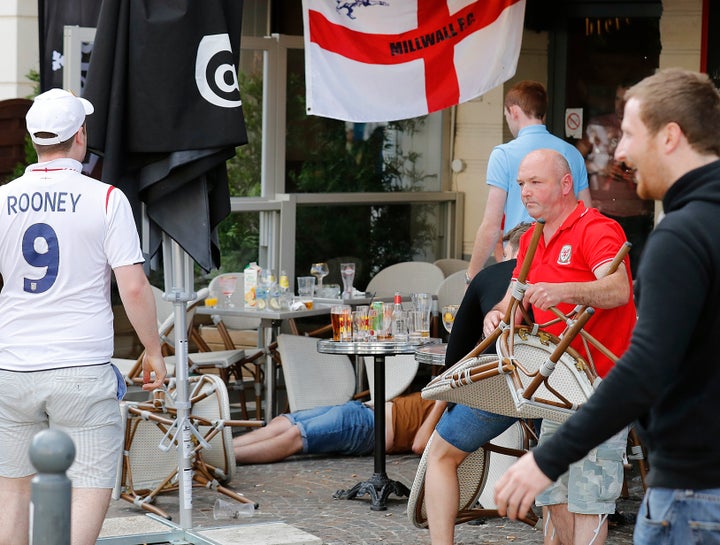 The country was warned that any further disturbances from its supporters would see the team kicked out of the competition.
On Tuesday French riot police also surrounded a bus of Russian supporters as it left Cannes for Lille. Authorities are said to have drawn up 29 deportation orders and taken fans to the airport.
The Football Association was warned previously that further disorder could lead to the England team also being expelled from the tournament, even though the FA was not formally charged by the European football governing body.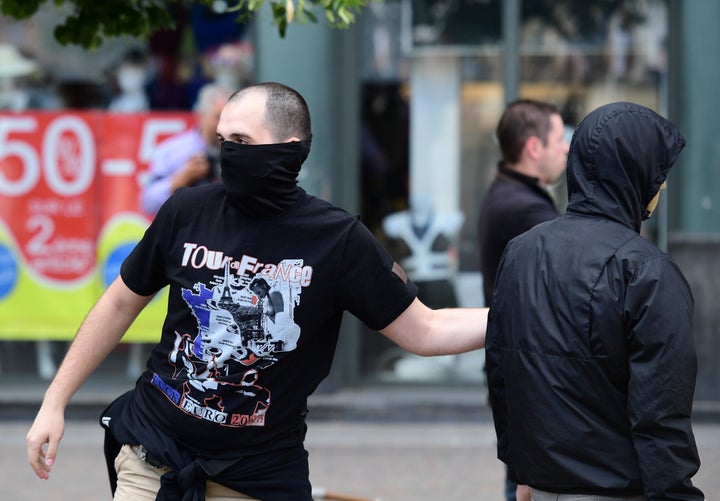 A huge security operation surrounding England's next Euro 2016 match has been bolstered, with extra British police deployed to France ahead of the next round of Group B games.
Authorities in England and Russia have appealed for supporters to behave after disorder in Marseille.
French police arrested 43 Russian fans suspected of being involved in trouble at the weekend after stopping a bus in the Alpes-Maritimes region in the south of the country on Tuesday, according to local media reports.
UK police are assisting the investigation into the Marseille violence by scouring CCTV, social media and press images to identify any fans who were involved, the National Police Chiefs' Council (NPCC) said.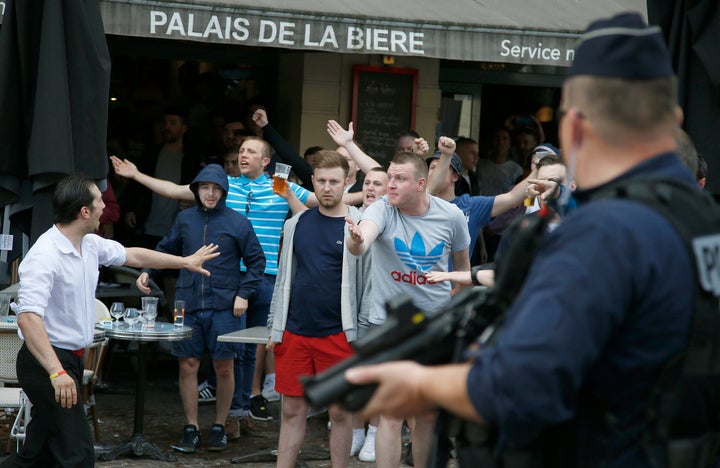 English fans suspected of disorder could face court action when they return to the UK in the form of football banning orders, an NPCC spokeswoman warned.
NPCC lead for football policing, Assistant Chief Constable Mark Roberts, appealed for witnesses to send police any footage and said: "A number of images of those involved in disorder have been collated and work continues to identify those involved."
Concerns have been raised about the security of fans as England prepare to take on Wales in Lens on Thursday and Russia play Slovakia in Lille on Wednesday, with the northern French cities just 23 miles apart.
The security operation in Lens, which one local official said would be "in lockdown", will be boosted by additional UK officers and also by British Transport Police, who will extend patrols from Eurostar trains to local rail services.
Fabienne Buccio, prefect of the Pas-de-Calais region, said 1,200 police officers and 1,200 private security workers would be on duty on the day of the game.
A ban on off-licences selling alcohol will be in force in both cities until Friday morning.
Six British fans were jailed for between one and three months on Monday for their part in the Marseille violence, while on Tuesday 24-year-old Birmingham City supporter Daniel Warlow became the first to to be given a five-year football banning order by a UK court for his part in the disorder on Friday.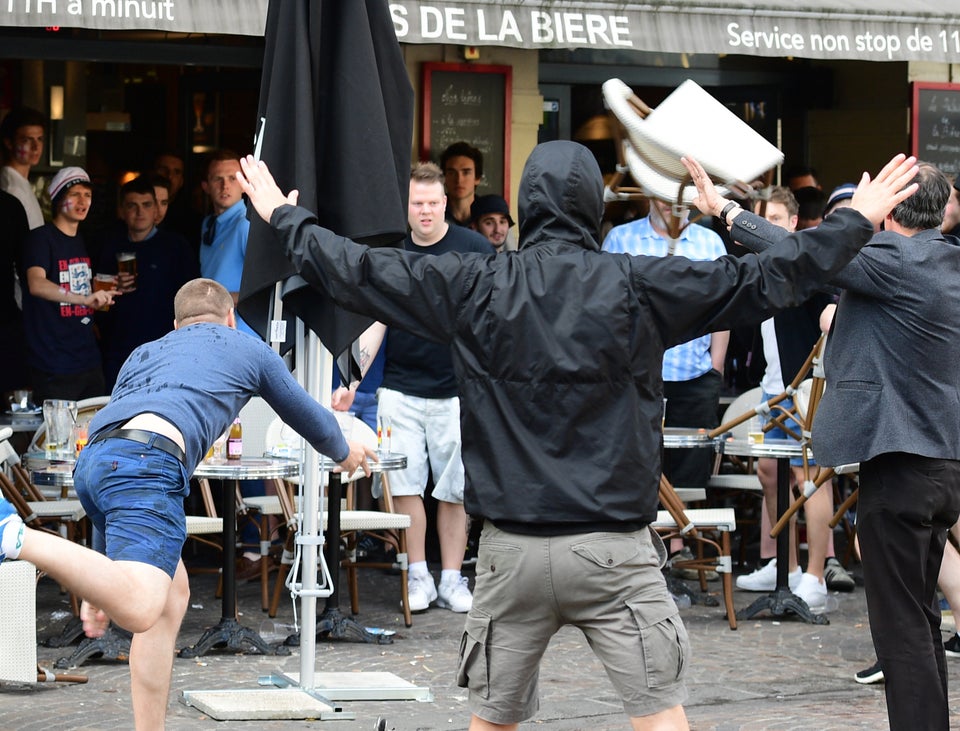 LEON NEAL via Getty Images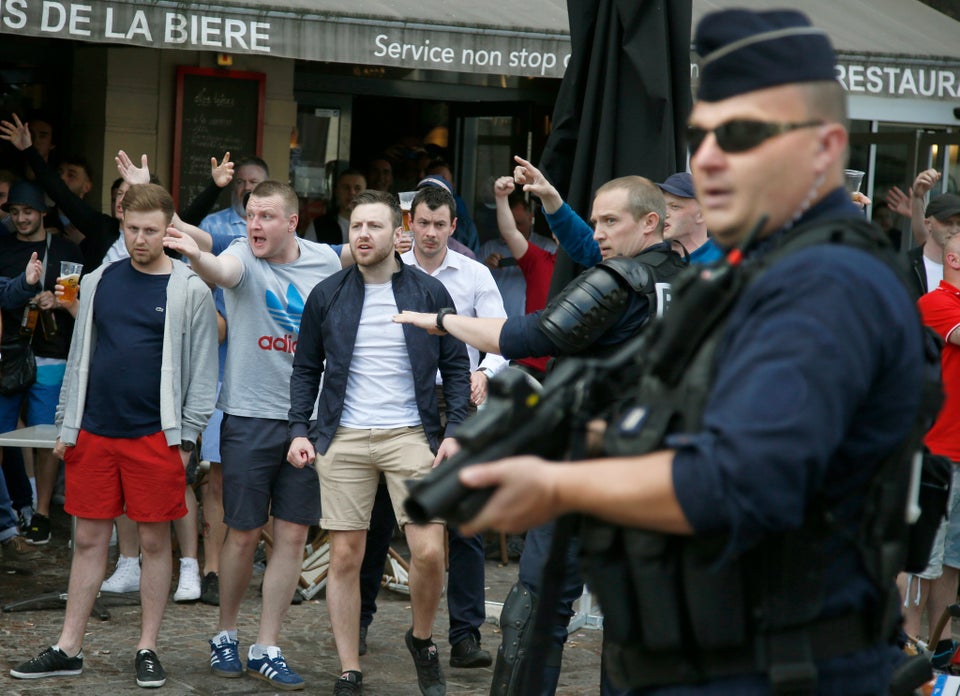 Pascal Rossignol / Reuters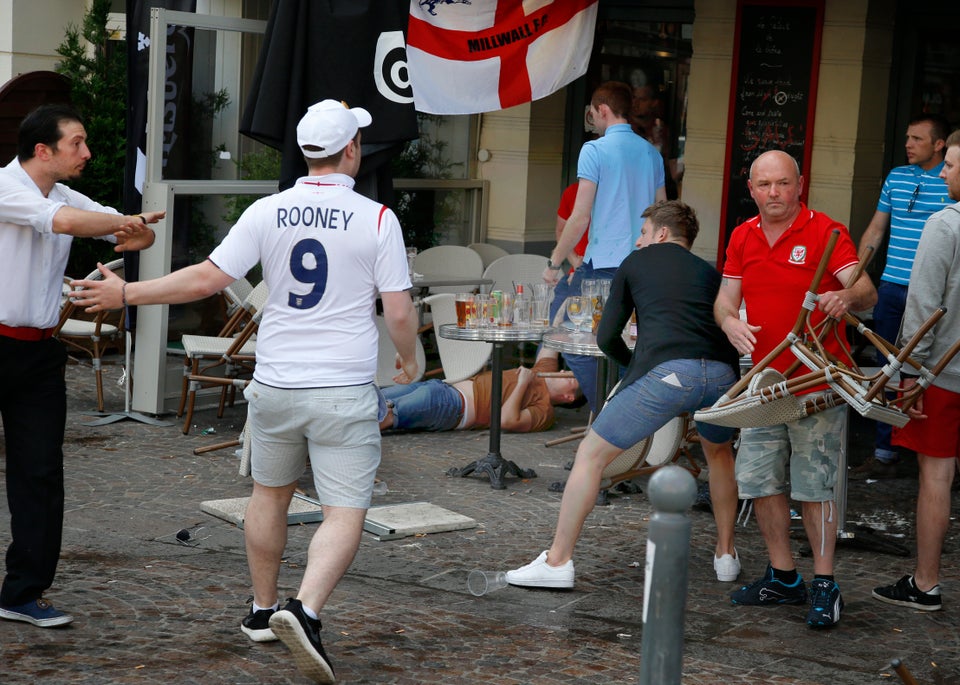 Pascal Rossignol / Reuters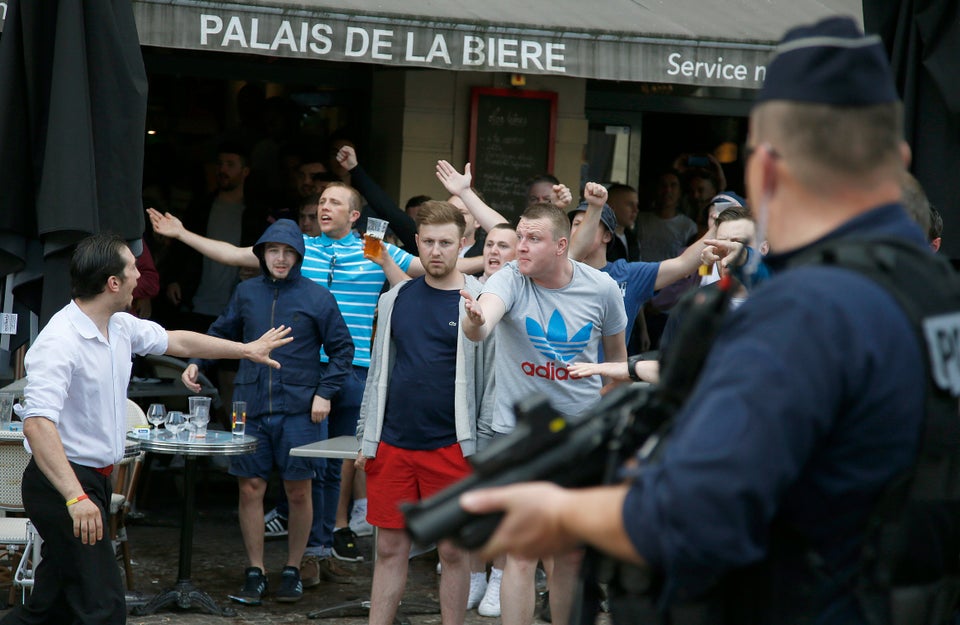 Pascal Rossignol / Reuters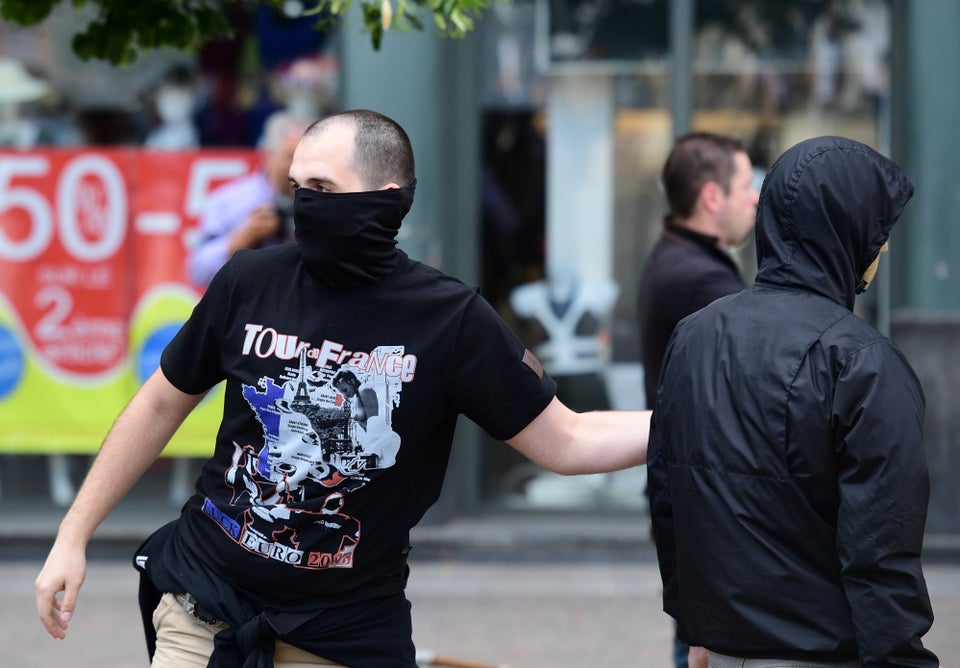 LEON NEAL via Getty Images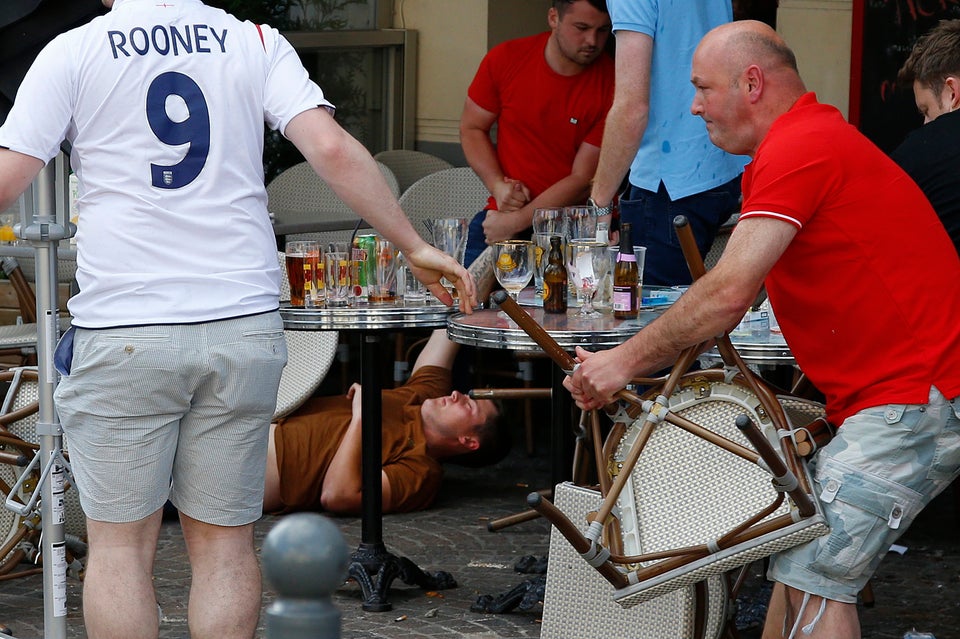 Pascal Rossignol / Reuters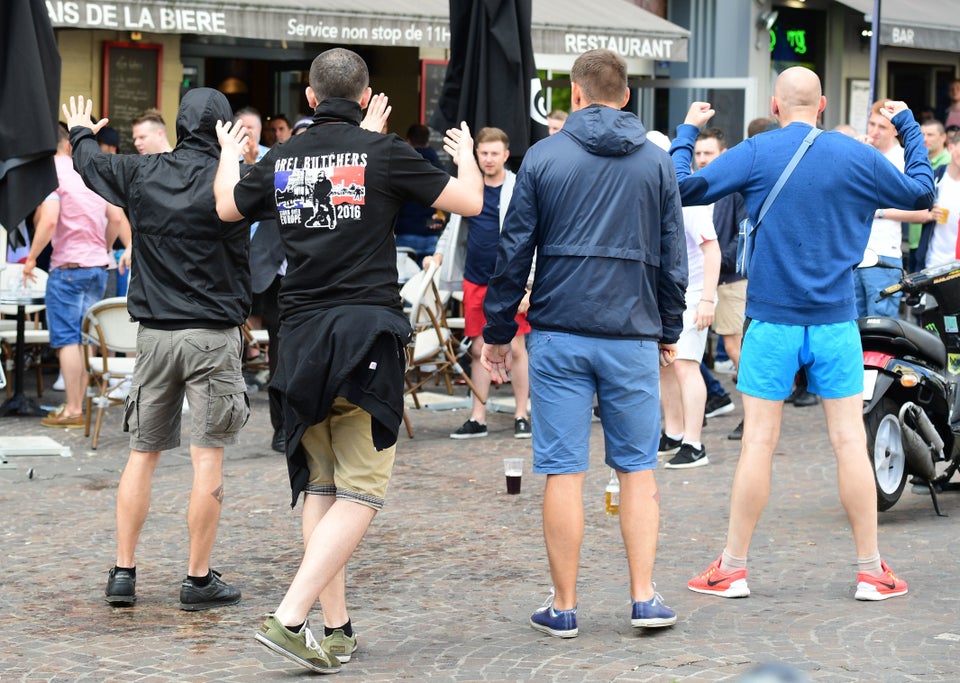 LEON NEAL via Getty Images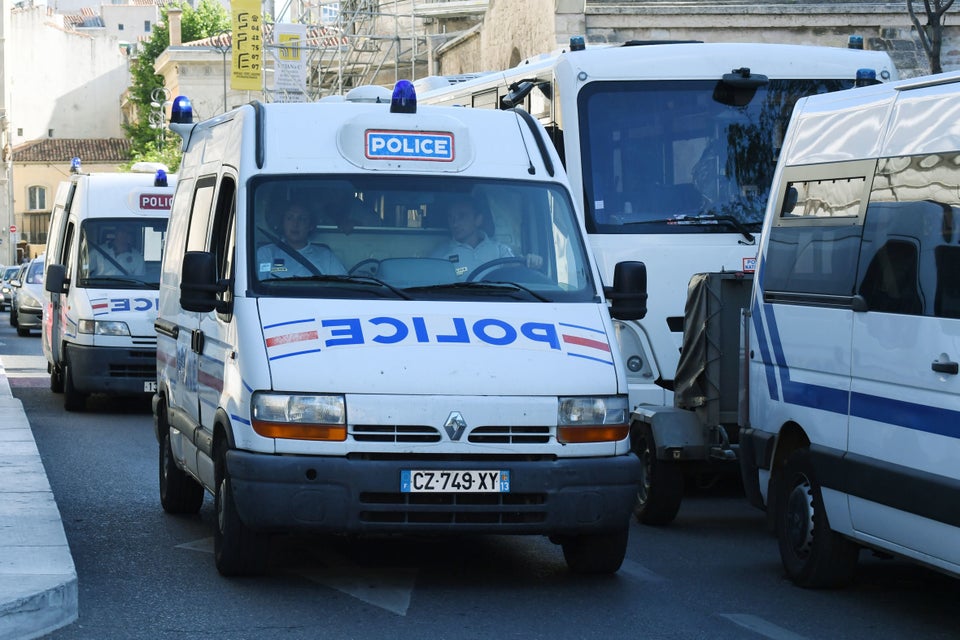 BORIS HORVAT via Getty Images