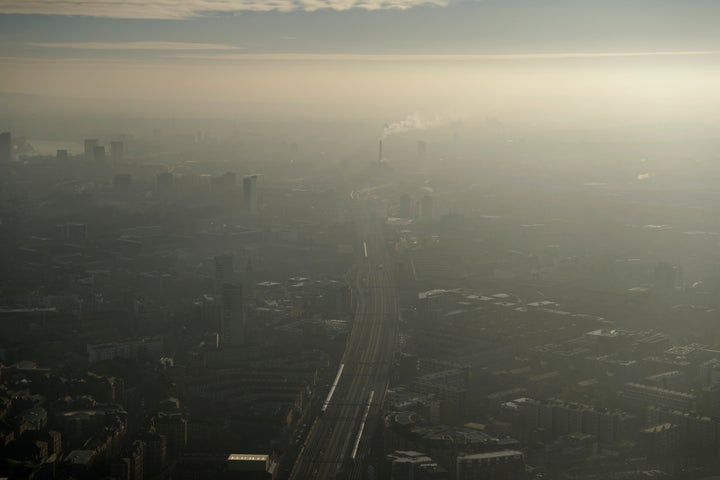 The European Commission has sent a "final warning" to the UK for failing to address repeated breaches of legal air pollution limits.
Some 16 areas in Britain including London, Birmingham, Leeds, and Glasgow, have breached EU rules over pollutants.
The final warning means the UK could potentially face fines of hundreds of millions of pounds if breaches persist.
The government said it is "firmly committed to improving air quality and cutting harmful emissions."
Air pollution is a growing issue, especially in the capital.
On 6 January this year, it was reported that one air pollution monitoring station on Brixton Road, south London, had already breached its legally allowed limit for the entire year.
The mayor's office said that the city was experiencing a period of air pollution with pollution readings moderate to high across the city.
In 2014, the Commission launched legal proceedings against the UK for a failure to cut excessive levels of nitrogen dioxide, a toxic gas.
A government spokesperson said: "The Government is firmly committed to improving the UK's air quality and cutting harmful emissions.
"That's why we have committed more than £2billion since 2011 to increase the uptake of ultra-low emissions vehicles and support greener transport schemes and set out how we will improve air quality through a new programme of Clean Air Zones.
"In addition, in the Autumn Statement, we announced a further £290m to support electric vehicles, low emission buses and taxis, and alternative fuels.
"We will update our air quality plans in the spring to further improve the nation's air quality."
Asked whether the UK would remain bound by any legal proceedings after Brexit, Commission spokesman Alexander Winterstein said: "For as long as the UK is a member of the European Union, rights and obligations apply. European law applies fully."