David Cameron will meet with European leaders today to discuss a potential 'one in, one out' deal with Turkey aimed at stemming the flow of migrants and refugees travelling to the European Union.
The Prime Minister will join 27 other heads of state at the summit in Brussels which is set to be dominated by the migration crisis.
The European Council will seek to finalise a deal which will see a Syrian refugee resettled in Europe for every person that Turkey accepts from Greece.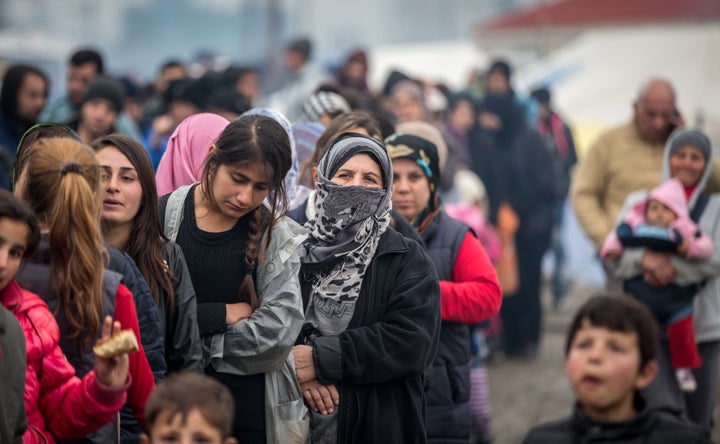 Under the plan, all migrants arriving in Greece from Turkey would be returned. In exchange, for each Syrian sent back, a Syrian already in Turkey would be resettled in the EU.
The plan, agreed in principle at an emergency summit earlier this month, has faced challenges from human rights groups and the United Nations who are concerned about a blanket policy of returning new arrivals to Turkey.
Ministers have given reassurance that an offer of visa-free travel for Turkish citizens in return for Ankara's help will not apply to the UK, as it is not part of the EU's borderless Schengen zone.
But Cameron will say that tough action is needed to return irregular migrants which in turn will persuade genuine Syrian refugees that they are better off seeking legal ways to reach Europe through resettlement schemes from the camps.
He will stress the importance of breaking the smugglers' business model by making clear to would-be migrants that taking to the sea will not guarantee them sanctuary in Europe.
A Nato mission involving the Royal Navy ship RFA Mounts Bay has already intercepted some small boats south of Lesbos, and Cameron will say it is important to ensure it has the resources it needs.
The Prime Minister will also warn fellow EU leaders of a fresh wave of migrants from Libya this summer, as he makes clear Britain's readiness to assist the new government of the north African state in taking on people-smugglers.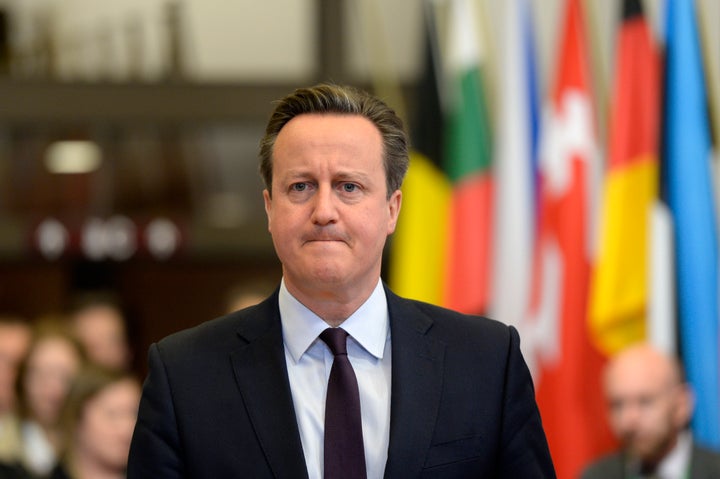 Meanwhile, ministers have insisted there are no plans for the UK to send troops or conduct air strikes in support of the new Government of National Accord announced in Libya at the weekend.
Cameron pledged on Wednesday that he would seek the approval of the House of Commons for any deployment of "conventional" troops - in comments which appeared not to rule out the use of special forces.
Cameron told MPs that Britain, along with countries like France, Italy and the US, would "definitely" try to help the administration being set up by prime minister-designate Fayez al-Sarraj because of Libya's status as a people-smuggling route and the presence in the country of the Islamic State terror group. No request for specific assistance has yet been received.
While attention has been focused during the winter months on the eastern Mediterranean route, which remained viable because of the proximity of Greek islands like Lesbos to the Turkish coast, Cameron will tell the Brussels summit that Europe should be preparing for the possibility of a new surge of boats from Libya as the weather and sea conditions improve.
Only around 50% of the migrants attempting the crossing from Turkey are believed to be refugees from the Syrian war, and it is thought that other nationalities may seek other routes further west if they find their passage to Greece blocked by the new accord with Ankara.
Downing Street said there were already signs of Turkey stepping up coastguard operations against smugglers, with the number of migrants arriving in Greece falling from around 18,000 to 11,000 a week.
In the first week of March, 300 would-be migrants were returned from Greece to Turkey, and a further 250 have been sent back in the past few days. Some 24,000 migrants have already been intercepted on the eastern Mediterranean route so far in 2016, compared with 90,000 over the whole of last year.
Turkish PM Ahmet Davutoglu will join EU leaders for the second time in a fortnight in a bid to seal the deal, which will deliver aid and renewed negotiations on EU accession for his country in return for its co-operation over migration.
Related