A football fan has been arrested after smuggling an 18cm long flare into a Euros 2016 game via his rectum.
The 18-year-old pulled the device out during Albania's win over Romania and set it alight, managing to burn himself and two other fans.
Flares are banned from all stadiums and the teenager, of French-Albanian descent, was detained and charged by French police.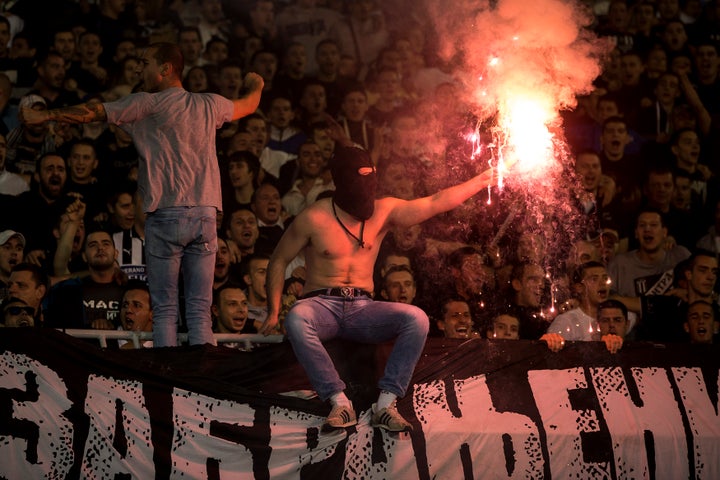 Prosecutor Jean-Michel Pretre said: "The supporter managed to burn himself and two other fans."
Uefa has launched disciplinary proceedings against the Albanian and Romanian football federations because of crowd trouble at the match, the BBC writes.
Some supporters let off smoke bombs, hurled objects and invaded the pitch.