Thousands of children are turning to Childline because they are "overwhelmed" by stress and anxiety during the school exam period.
The NSPCC-service reported that it delivered more than 3,000 counselling sessions on exam stress in 2016/17, with 22% of those (or 704 individuals) calling in the month of May - the time in the academic calendar when students are preparing and revising for examinations, including SATs, GCSEs and A Levels.
One teenage boy, who remains anonymous, told Childline: "I'm really feeling the pressure of A-levels, I've been having panic attacks and difficulty breathing.
"I'm so afraid of not getting the right grades and I'm stressed about the future. My life could turn out so differently depending on what I get."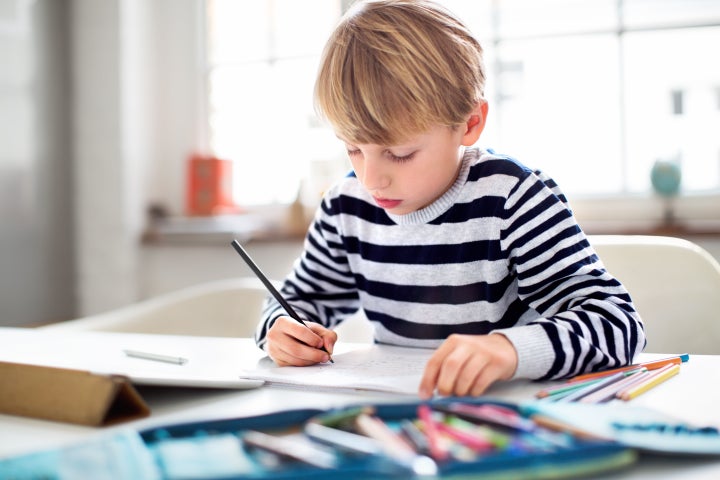 Dame Esther Rantzen, founder and president of Childline, said: "I am very distressed that so many young people are turning to Childline because they have nobody else to confide in safely when they are desperately anxious.
"We need to recognise how stressful exams can be, and reassure our young people and support them through these tough times, which I remember only too well in my life, and my children's lives."
The number of children seeking Childline counselling for exam stress has increased by 11% since 2015, with a grand total of 3,315 calls received.
There was an increase of 21% in calls from the 16- to 18-year-old age bracket, but the majority of calls (1,504), were with children aged between 12 and 15.
Perhaps most worryingly, there were 237 sessions, or one every 1.5 days, from a child aged eleven or younger.
Counsellors say that many of these young people are reporting that they are struggling with excessive workloads and feeling unprepared.
Young people are consistently saying that exam stress is contributing to depression, anxiety, panic attacks, excessive crying, low self-esteem, self-harming and suicidal thoughts, or making pre-existing mental health conditions worse.
My child is stressed by exams, what should I do?
NSPCC advice for parents and carers to help ease exam stress on their children is:
* Don't place unnecessary pressure on your children to gain certain grades.
* Encourage children to take regular breaks, eat snacks and exercise.
* Help them revise by leaving them the space and time to do so.
* Be supportive and help alleviate their worries by talking to them.
Pass the following NSPCC advice on to your child:
* Make sure you take regular breaks from revising and do some exercise.
* Go to bed at a reasonable time and try and get some sleep.
* Try to think positively – even if you don't feel like it, a positive attitude will help you during your revision.
* Remember that everyone's different - try not to compare yourself to your friends.