Facebook is mimicking Snapchat yet again by incorporating an Instant Video feature into its Messenger service.
In a statement, the social giant said the tool will allow users to "seamlessly add live video" when two friends are active in a conversation.
So in contrast to video calling, which Facebook says is "reserved for special occasions", Instant Video is built for spontaneity.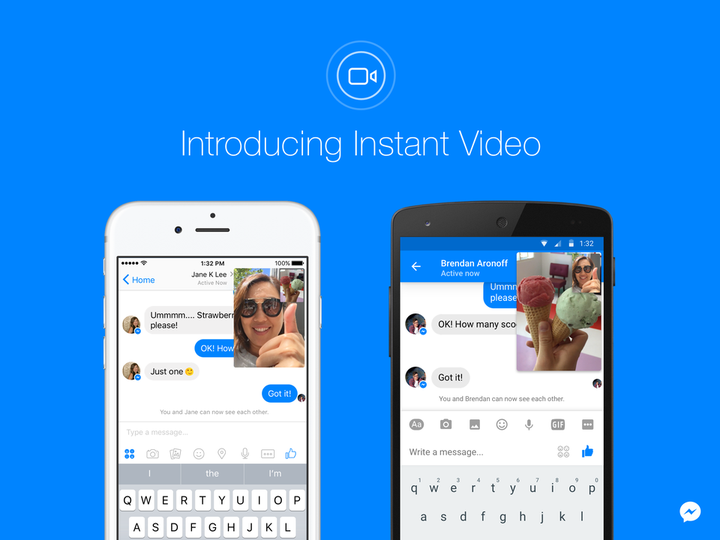 "Sometimes you want to ask a friend's opinion on a pair of shoes you want to buy, weigh in on what ice cream flavor they should bring home, or just want to see your BFF's reaction to your witty message when you're in a place where you can't actually talk live."
The announcement comes just a month after Instagram, another Facebook property, mimicked Snapchat Stories.
It's just the latest in a long line of product launches designed to appeal to Snapchat's young userbase.
Related